10 Pearls of Wisdom from Web Summit Lisbon 2016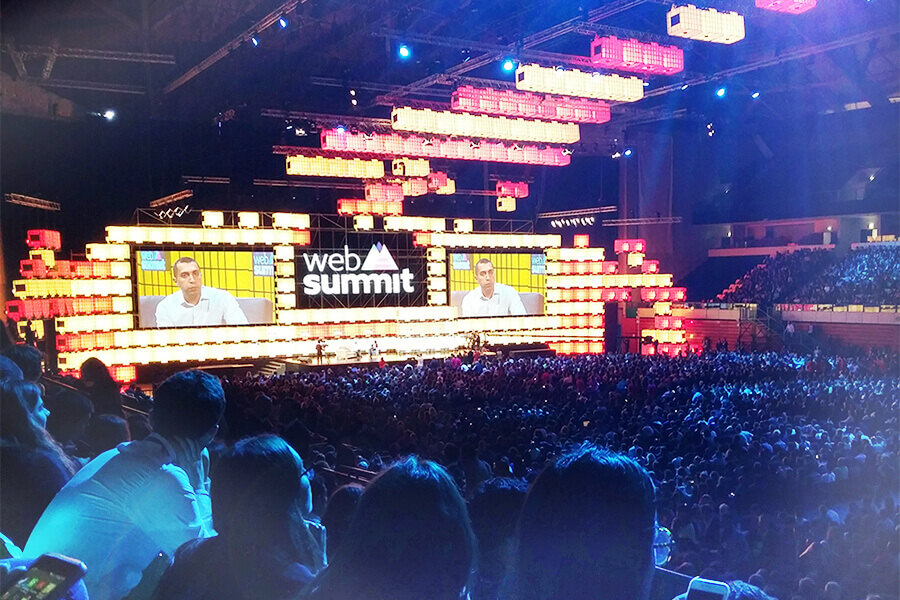 (How to Survive an Event Nearly the Whole City Is Attending)
Web Summit is a fantastic event. Fantastically advertised. What is behind the colorful ads and big names? Some say it indeed gathers ambitious people in tech, worshipping innovation and stimulating new ideas. For others, WebSummit could be a waste of time. How to separate myth from reality? Especially if you haven't attended it yourself. Yet.
Web Summit in brief:
Location: Lisbon, Portugal
Date: November 5-7, 2016
Attendees: 53,056
Companies: 15,000
Countries: 166
№1: Accommodation
Lisbon architecture is gorgeous. The city is located on hills, so the charming streets go up and down at impressive angles. Many visitors are overwhelmed with a sense of space and air. Thanks to the ocean breeze, Lisbon is often called the city of winds.
Nevertheless, at Web Summit the real question was where to stay. It goes without saying that you need to make a reservation in advance, but what were the options? You could stay near the Arena itself, but the area is quite expensive. The advantage of staying in the city center was the nightlife and proximity to the main tourist attractions.
It took 40 minutes to get to the Web Summit venue from the city center by subway. Unfortunately, nearly all attendees had to do the same, so it was hugely crowded. Those who stayed near the airport could get to the conference twice as fast. A taxi was also an option. We especially recommend using UberPOOL, ride sharing will save you a considerable sum of money, time and be more comfortable.
№2: Athletes Welcome
There were more attendees than seats given the large crowds. This meant that it was highly likely to spend the whole day standing and walking. Not only were many attendees having to stand during the conference itself, but also on the crowded subway, in the queue to the entrance, to the cloakroom, etc. Registration for the conference was also available at the airport, an attempt to make the lines easier.
№3: Blue Is the Key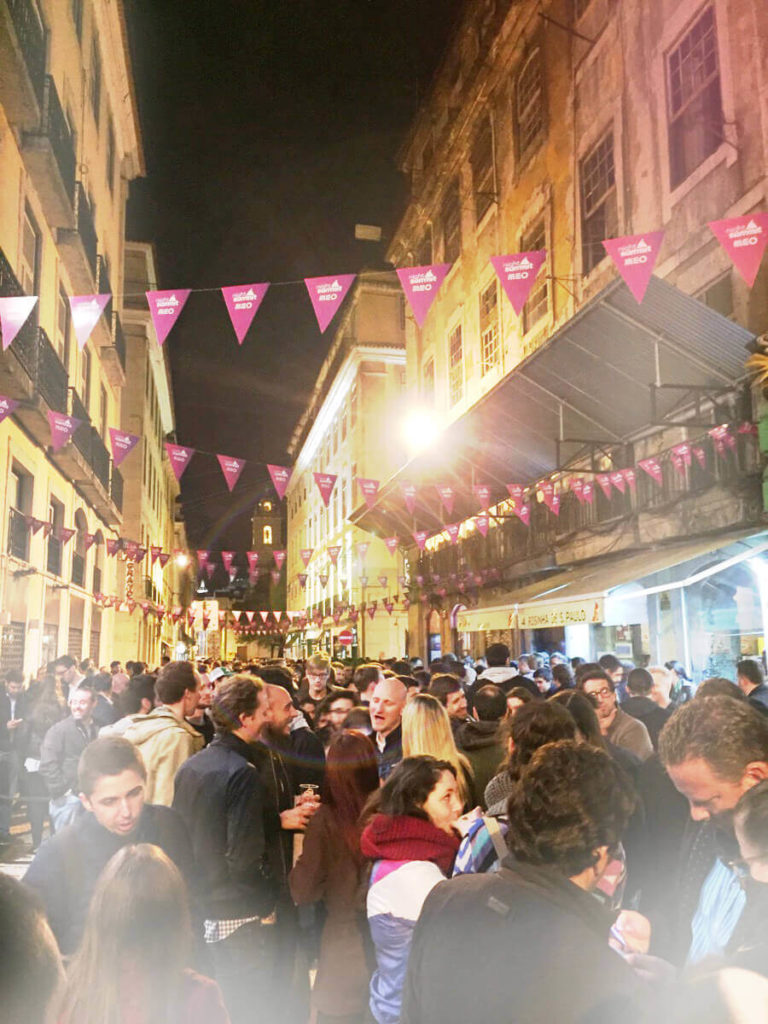 Wherever you went in Lisbon, it was clear at once that something exciting was happening. People were roaming the city in high spirits, talking in all languages of the world. You could distinguish those who came for the same purpose as you – by blue bracelets and blue name badges.
It created a wonderful sense of unity, of belonging to the same community. Strangers just came up to you saying hello and immediately stopped being strangers. Even night streets felt safe because you knew you were not alone, with blue tokens flickering here and there.
№4: You're Not Alone in This World
Quite a number of startups had to admit that they were not so unique once viewing similar offerings at the event. We noticed plenty of startup stands with ideas so similar that we couldn't help but wonder if they'd done any competitive analysis. Or could it be that great minds think alike? Or is there room for numerous identical ideas?
Startups were divided into three main categories: Alpha (early-stage startups), Beta (raised €1-3M or have proven record of market traction), Start (raised more than €3M). Among the startup ideas that caught our attention were:
Snowcookie Sport from Poland – a startup for beginning skiers or those who want to improve their technique – a special device that fastens to your skis showing when you are doing something wrong or even when you're too tired to ski
GlassUp from Italy – purpose-built AR glasses – now there's no need to stop your activity to look at the map, shows directions, notifications, lyrics and even Pokemons
Kagura Entertainment from Japan offered user-responsive music – a perfect solution for people with no musical ear or rhythm – the music catches your movements and adjusts to them at once
BodyForFit, Brazil – social media for sports – a lifehack for people to find like-minded sport buddies
American startup called Jane – a platform looking for any possible discounts, sending details electronically and in a timely manner so that you can get the best price
№5: Investors Do Make the First Move
For those in search of funding, Web Summit can be a useful event. The conference was full of funding opportunities for startups. Investors also worked in advance of the event to set up appointments with prospects. An impressive number of startups participated, true, but the number of investors was pleasantly surprising.
№6: 20 Minutes Is Not Enough
Who are you? What did you come to WebSummit for? If you are an entrepreneur or a business development manager looking for networking – this is the place for you. Web Summit is an event for meeting new people, discussing ideas and planning the future.
People you come across may not help your business directly, however, they can inspire or provide useful connections in your areas of interest. The more you prepare in advance, the better you will use your time. Get to know interesting people, find out what they do and how they do it.
On the other hand, if you are an engineer in search of new deep knowledge – getting what you want can be tricky. The speeches are all 20-minutes long, so keep this in mind. How well can one develop a topic having only 20 minutes? It's not for everyone.
The environment can get loud, making discussion challenging. Even with some speeches in the form of an interview, there was little time to ask questions. People talk not only on the main stage, but all across the huge conference hall. You have to be extremely focused to catch specific knowledge in this lively buzz.
№7: There Is Nothing More Precious Than Wi-Fi
One thing that the Web Summit organizers definitely overlooked was a reliable Wi-Fi connection. The Internet was weak and unstable, so if you were planning to surf the net, a piece of advice would be to forget about your gadgets for a moment and just go out there and talk. Trust us, you'd still have a wonderful event.
№8: Lisbon Is All About Football/Soccer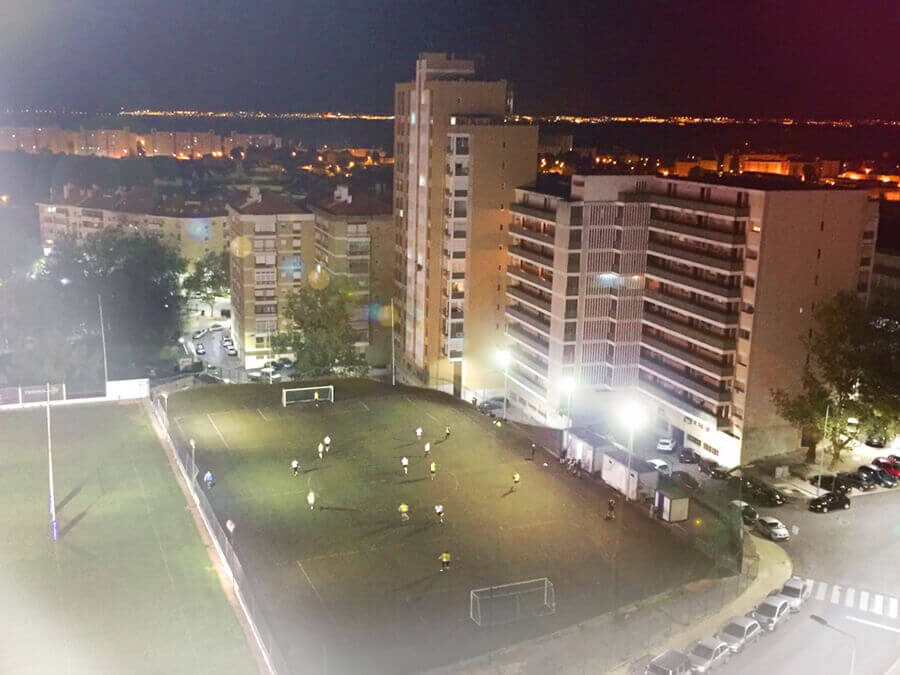 It is a well-known fact that Portugal is one of the world's football capitals, or soccer, as it is known in the US. It is everywhere and has become a significant part of their culture. We just happened to stay across the road from a soccer field. One can't help but wonder if one of these young and keen talents will one day become the next Ronaldo?
№9: Sweets Can Make a Perfect Breakfast. And Lunch. And Dinner.
Whenever in Lisbon, do not miss a chance to savor the national cuisine. We experienced the great Portuguese food markets, like Time Out. You can find the best local dishes as well as a perfect opportunity for socializing.
Pink Street is also worth visiting. Once known as a Red Light District, it is now a communication center and meeting place, with people crowded on the streets and bars offering a variety of local drinks and snacks.
Portuguese desserts probably deserve a whole separate blog post. In brief, we would recommend trying the delicious Pastel de Nata, traditional egg tart pastry. Portuguese tortillas (rich pies with vegetables or meat) are perfect for breakfast.
№10: Life Begins at Night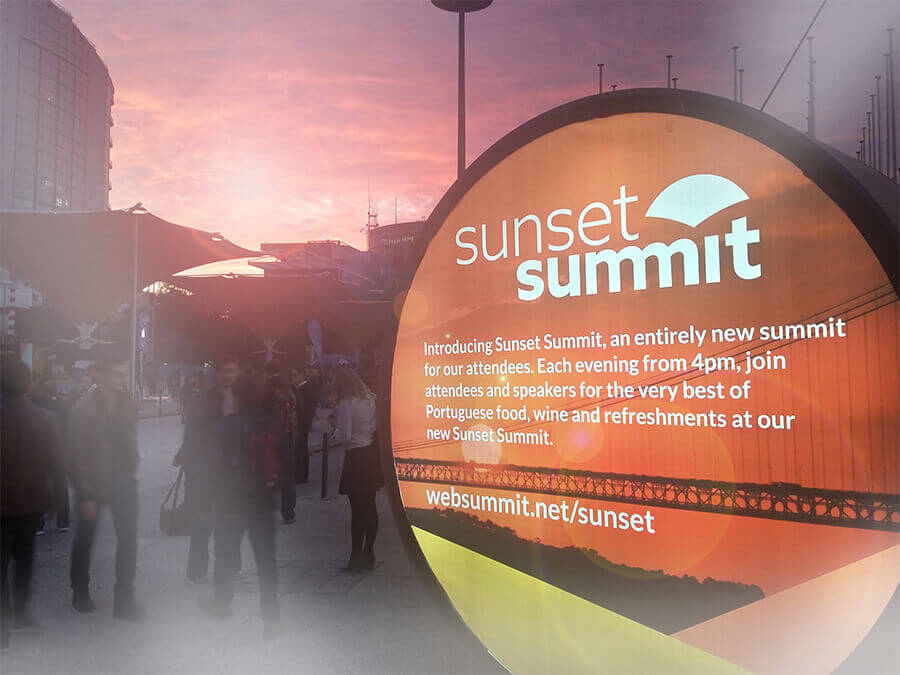 Web Night Summit is a whole new world. Some find it better to discuss business in a more informal atmosphere sipping drinks. However, after you spend your whole day walking and talking it is close to impossible to make yourself "go on with the show" and attend all the many sponsored evening events.
Our Conclusion:
Web Summit really gathers key minds in tech, not only engineers but also entrepreneurs at different stages of business development. Despite some drawbacks, the organization of the event is rather amazing given a huge number of people attending from diverse cultures.
Elon Musk was on the original speakers' list and unfortunately two months before the conference, the information of his attending disappeared, much to our great disappointment. It'd be great in future events, if they could attract such visionaries.
Maybe the next Web Summit events such as Hong Kong in July or next year (November 6-9) in Lisbon will be more extensive, providing speakers with additional time to develop their topics to the fullest.
Would we go to the Web Summit again? The answer is YES.