Waverley Coronavirus Statement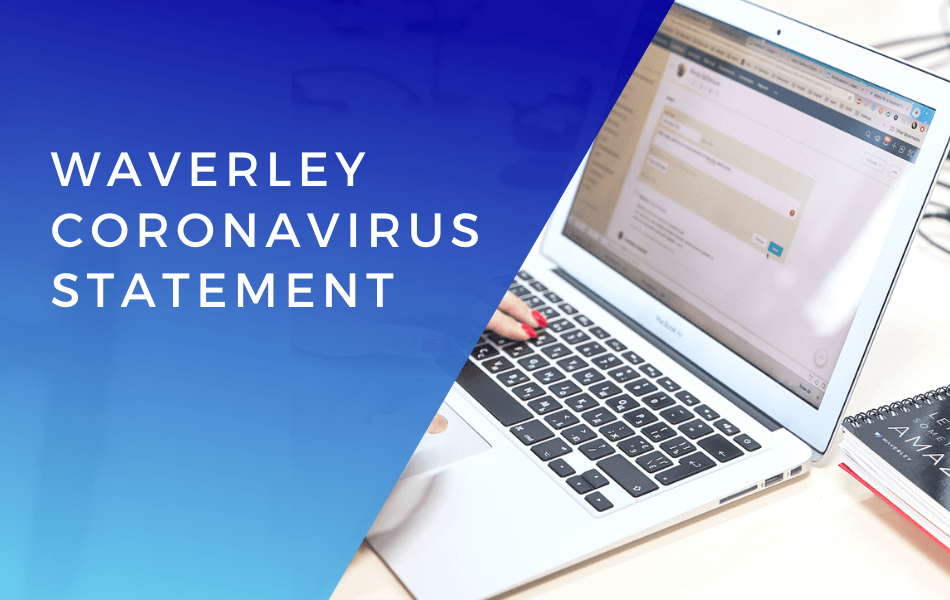 To: Waverley's clients and partners.
Here at Waverley Software, we recognize the danger posed by Covid-19 (known as coronavirus) and we are undertaking all possible measures to ensure the safety of our team members as well as our clients' business continuity.
We are constantly monitoring the online map of spreading by Johns Hopkins CSSE. We have taken the following steps to ensure the safety of our teams, as well as to minimize the damage and disruptions caused by the virus to our ongoing projects:
All our team members have switched to working from home and will stay in self-isolation until the end of the quarantine period. Our engineers have been provided with all the necessary equipment.

Waverley has always been an advocate of the responsible freedom of working from home and now it is especially important. As usual, we stay in touch with our clients and keep working on the projects.
All our team members, across all Waverley locations, have been informed about the coronavirus threat, the symptoms and possible complications.
All team members are reminded about the preventative actions, such as washing hands and using a disinfectant, staying away from big gatherings of people (such as concerts, conferences, public transportation, etc.), avoiding contact with people who are sick, etc.
Well-being, health, and safety of our team members are our top priorities. Throughout the year, we've been doing our best to keep our team members healthy and strengthen their immune systems by providing a supply of fruit, vegetables, and vitamin pills.
We've limited travel to keep our teams safe. We strongly discourage business trips until the virus threat is mitigated. We apologize for all the inconvenience caused by this decision.
Our project managers have been instructed to be especially attentive and ready to handle all the possible delays and bottlenecks caused by the virus epidemic.
We have reviewed our available talent pool to be able to provide timely team substitutions if needed, to ensure the development work is moving on schedule.
We at Waverley wish all of our customers, colleagues, friends, and family good health. Please stay in touch and let us know if you have any questions or concerns.
Yours Truly,
The Waverley Management Team