Waverley @ KharkivJS 2018: Going Big with MobX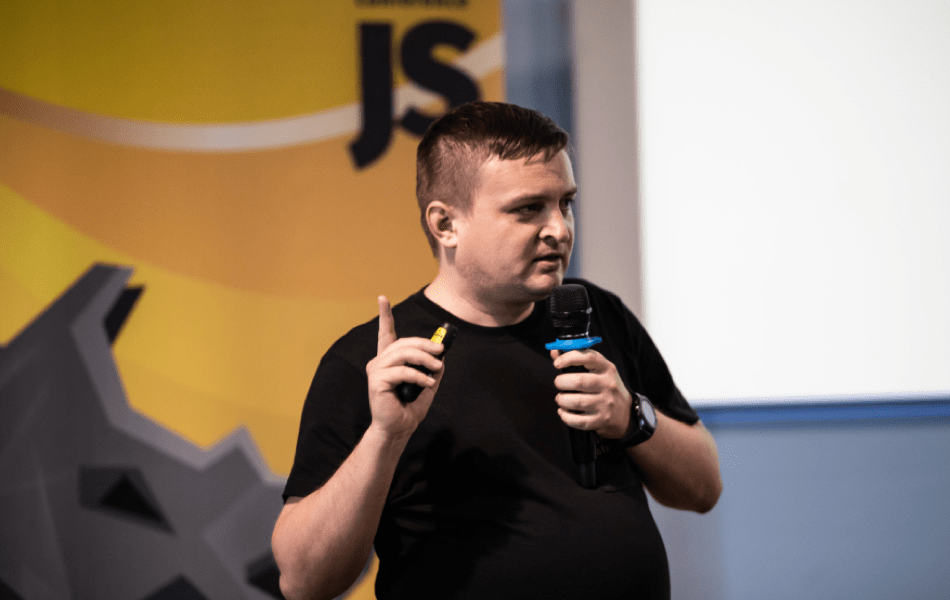 Redux became the de facto standard as a data management technology for ReactJS applications. However, our Lead JavaScript Developer, Sergii Kostyrko, is now working on a project, where MobX was chosen instead of Redux. A team of 6 developers has been creating a complex application for financial analytics (<20k LOC) for more than a year. Will their experience proves that MobX can become a successful substitution for Redux even for large-scale products?
The answers to this and many other questions were presented to the audience of the KharkivJS 2018 conference during the weekend of 6-7th of October. In the report entitled "Going Big with MobX – а Big and complex React project – Redux? Nope! Let's MobX" Sergii Kostyrko did a review of MobX, concentrating on his personal experience. The review includes the reasons MobX was selected for the project, the problems the team faced and the advantages of using MobX, illustrating his arguments with real practical cases from the project.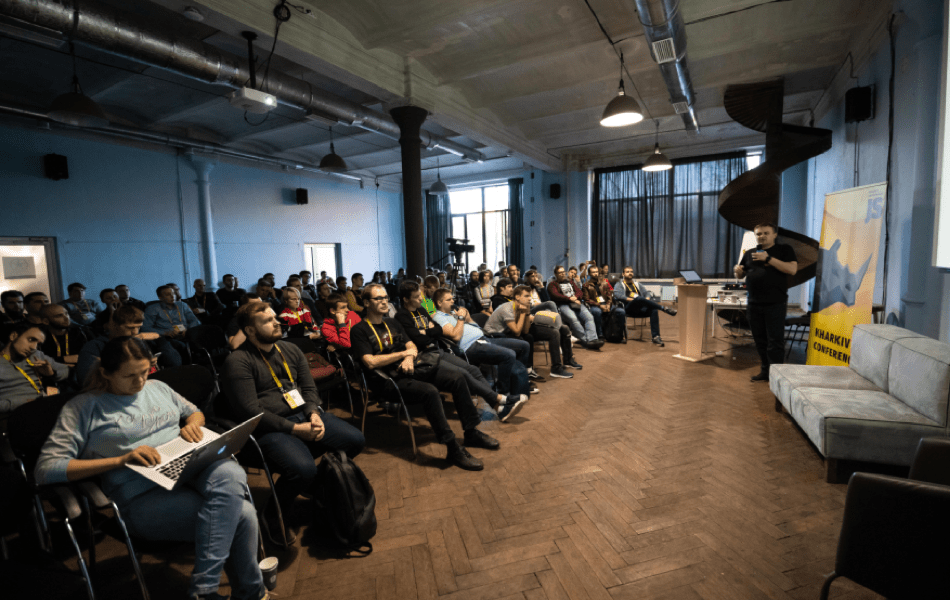 KharkivJS is an annual two-day conference for JavaScript developers, gathering JS enthusiasts and evangelists from all over Europe. It is one of the biggest JS events in Eastern Europe and the biggest JS event in Ukraine. Back in the days, when the first KharkivJS was conducted, Waverley Software took part as a golden sponsor, also gladly hosting the conference in our office in Kharkiv. Nowadays, as the conference grew and expanded, Waverley continues supporting the event by sending speakers who share their technical insights and experience.
This year's conference, according to Sergii Kostyrko, gathered around 700 JS developers of all levels of experience, Project Managers and other specialists, presenting a wide array of technical and business-oriented topics. In the speaker's corner, one could meet representatives from Ukraine, Belarus, the USA, the Netherlands, Germany, Poland, etc.
Among the conference topics, it was easy to spot some of the current development trends. For example, Computer Vision, Machine Learning, VR, 3D graphics. From the business perspective, Sergii points out the interesting presentations about soft skills, onboarding, and mentorship inside the company.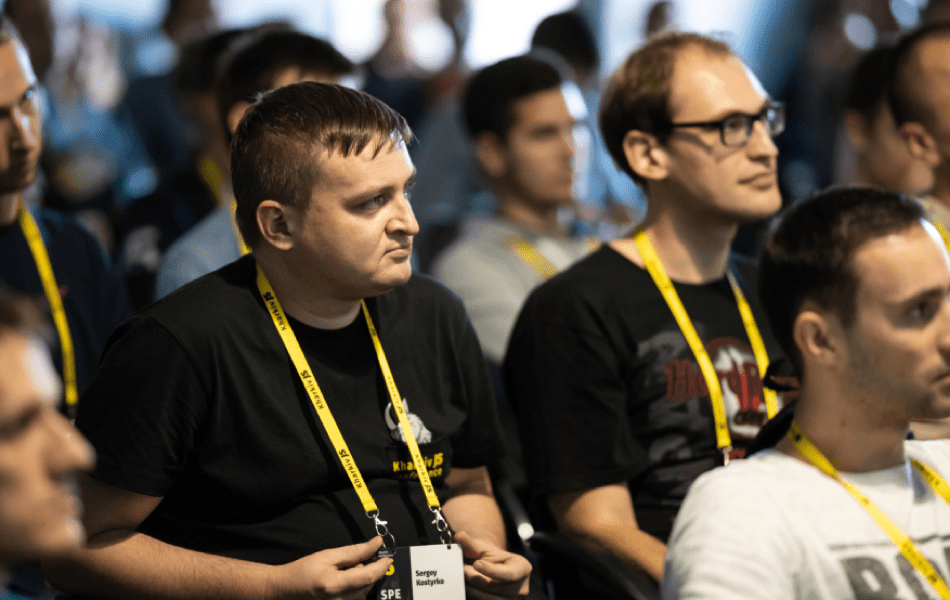 The speeches were adapted for different levels, some giving new approaches to the usual challenges and some covering more advanced topics. However, the conference team did a great job making all speeches accessible and comprehensive. The carefully selected speakers were well-prepared, presenting well-structured and thoroughly rehearsed materials. A nice thing to have, Sergii mentioned, is a special service, where the audience could pose questions to the speaker online. The most interesting questions were selected and responded to after the presentation, while the rest were answered online afterward.
Waverley will continue to support the development of technical communities in Ukraine. Follow our news and updates to learn about the next events where you can meet us.