Waverley Pulse Report 2017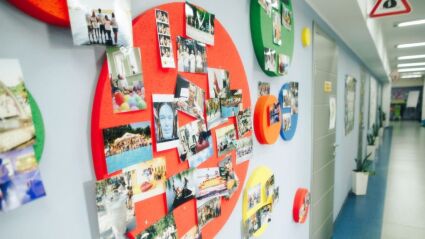 At Waverley Software, the year 2017 was a busy one. Always looking for opportunities to learn and grow, our professionals are often invited to share their experiences with others. Following is a short summary of the events that Waverley participated in, as well as articles and books that Waverley helped create.
1. Our Senior Engineering Manager, Tania Ivanova, shared her tips for making meetings work with Openwork, the US-based blog for business professionals. With over a decade of experience managing both commercial and R&D software projects, as well as more than 50 completed products, Tania has extensive experience building processes from scratch. The article can be found here.
2. Our UI/UX experts Anton Babenin and Eugenia Chornenka contributed to "The Ultimate Guide to Digital Marketing Trends" created by RiWeb. Eugenia and Anton both have in-depth knowledge of the best user experience practices and follow the latest trends in interface design and graphic design. This enables them to create the perfect look and feel for a variety of products, both mobile, and web. It covers only four of the trends that interest Anton and Eugenia, so they also wrote a blog post containing the full list.
3. Sergey Korol, Lead QA Automation expert at Waverley, spoke at Selenium Camp in February 2017. A Java fan, consultant, mentor and speaker with over eight years of experience in Software Testing and strong expertise in building efficient QA automation processes, Sergey reached the ranks of the top 10 speakers. Congrats!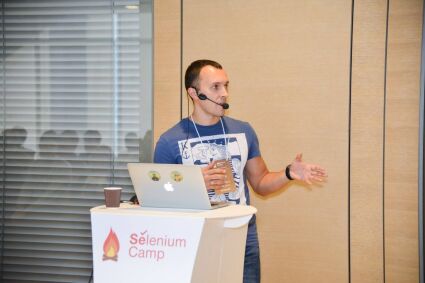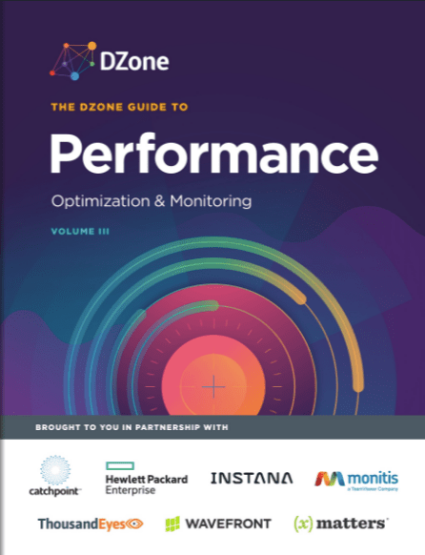 4. Our performance experts, Alex Rysenko, Lead Software Engineer, and Eugene Abramchuk, Senior Performance Engineer, participated in extensive research conducted by DZone. Five articles about software performance were the result:
Their input was even included in an eBook called "DZone's Guide to Performance: Optimization and Monitoring".
5. While exploring Kotlin, Alexander Zubchenko, Senior Android Developer, who has over 16 years of experience in the industry, wrote an extensive review of the Kotlin programming language, comparing it to Java for Android. Articles 1, 2, and 3 were published on dou.ua and were a huge success, attracting more than 32,000 views, 150 comments, and 100 shares. The review was translated into English and can be found on our blog.
6. JS developer Katherine Kashchenko participated in a Meetup by delivering a report about progressive web apps, including whether they will one day replace native apps, how to work from the API system, and how to create web apps from the SPA, as well as about Service Worker and other issues related to PWAs.
7. JavaScript developer Viktor Tsymbal shared his experience transferring from NPM to Yarn in an article, in which he also reviewed both technologies, focusing on the advantages and disadvantages of each. He also provided helpful instructions for installing Yarn and offered solutions to possible problems that might appear in the process.
8. Our dedicated and talented QA, Alexey Onyshchenko, was invited to speak at an event dedicated to software testing, organized by Sigma Software as part of the Week of Open Technologies. Alexey delivered a presentation about the use of Google Analytics in software testing and the way in which it can boost the quality of testing on the project.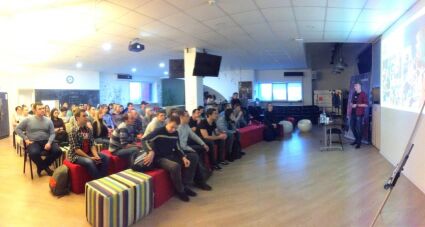 9. As usual, Waverley was an active participant in Project Management Days. This year, two speakers represented the company in two cities. Our Senior Engineering Manager, Tania Ivanova, explained the concept of team maturity to project management professionals in Lviv, while our VP of Engineering and Managing Director, Eugene Bogatyryov, spoke to an audience in Kharkiv about one of our core company values – responsible freedom and how it works.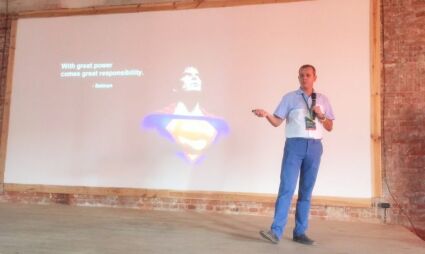 10. At Waverley, we are always happy to share our experience with those who are beginning their careers. We have a high percentage of senior engineers, and many of our experts are also university professors with Ph.Ds. That's why we were more than prepared to participate in the new section at Dou.ua, with Eugene Godun (Senior Java Developer) and Sergey Rossoha (Software Architect), offering tips to junior developers in their areas of knowledge.
11. Our Senior JS developer, Elena Sharovar, in addition to being an active contributor to Medium (with articles about Google Polymer and useful tips and tricks in JavaScript), shared her experience with mentoring junior specialists in an article on DOU.ua.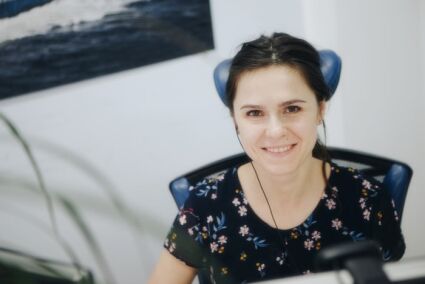 12. The robot Jibo (one of the projects on which we've been working for years) was successfully released this year. TIME magazine named it the top invention of 2017, and Waverley is happy that we had a chance to contribute to the development of this clever and sociable robot.