Speakers from Waverley at Selenium Camp 2018
Selenium Camp is the largest QA Automation conference in Eastern Europe, an annual international event for both beginning and professional QA Automation engineers. Founded in 2011 as a conference fully dedicated to web testing with Selenium / WebDriver, it has now grown into a major industry event offering three parallel tracks and covering a wide array of software testing-related topics. At this year's event, Waverley was represented by two Lead QA professionals, Sergey Korol and Alexander Kachur.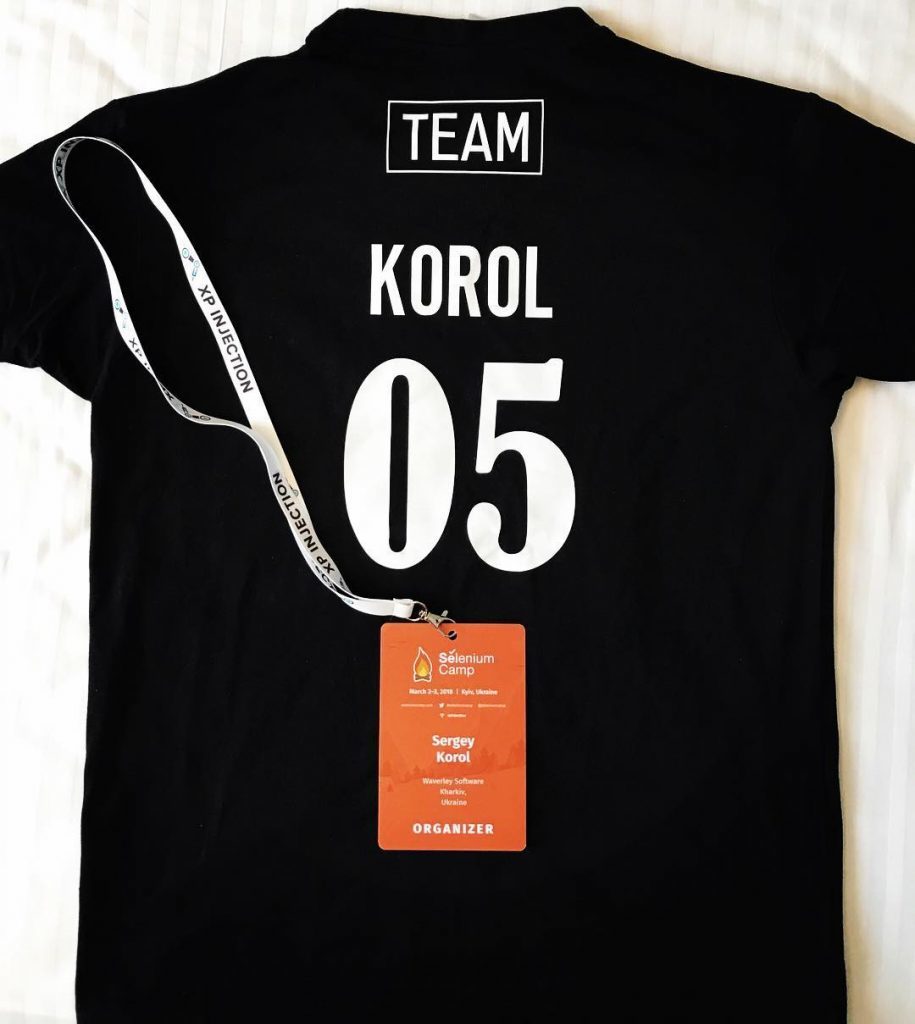 Sergey Korol is a Lead QA Automation expert at Waverley. He is a Java fan, a consultant, a mentor and a speaker with over eight years of experience in Software Testing and strong expertise in building QA automation processes from scratch. With previous experience speaking at Selenium Camp (Sergey was among the top 10 speakers in 2017), he was invited this year to join the program committee.
In his speech, Sergey provided an overview of the essential tools that help automate and simplify the code review process and offered suggestions regarding when they should be implemented into the main development flow. His highly interactive speech full of practical examples raised an enormous amount of interest and a great many questions from the audience.
Alexander Kachur is a Lead QA Automation Engineer at Waverley and a Scala enthusiast with over eight years of experience in non-functional automation testing and development. He is especially interested in systems performance, functional programming, microservices, cloud computing and data analysis.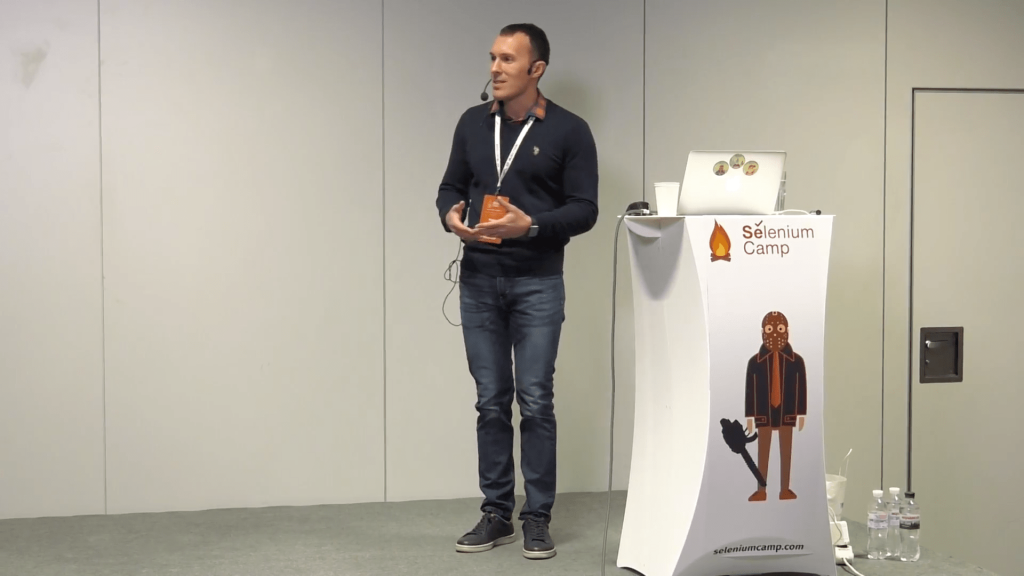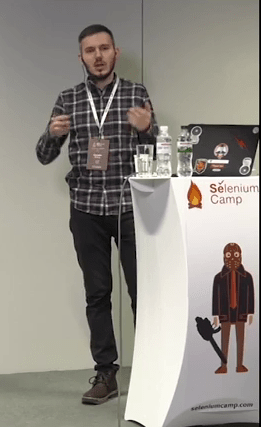 The speech that Alexander delivered covered performance testing of microservices in action. To illustrate this, Alexander went deep into the performance analysis process of a simple calculator application implemented as a set of microservices with the following FOSS toolset: k6 and Gatling for traffic generation, Prometheus for monitoring, perf Linux profiler and FlameGraph project for flame graphs generation. Despite the purely technical essence, his speech was, in fact, a dialogue that engaged the audience in discussions of their own experiences and struggles.
The conference gathered 650 participants and 40 speakers from throughout the world: Ukraine, Russia, Belarus, Germany, Israel, Turkey, UAE, UK, Bulgaria, Estonia, the Czech Republic and other countries. Everyone was especially anticipating the developers of the most popular open-source tools, such as Allure, Selenoid, Selenide, JDI, Report Portal, Akita and others.
At Waverley, we are happy to observe the speed at which the QA Automation community is growing in Eastern Europe, with Selenium Camp being one of its centers. Bringing together experienced experts and covering the most pressing technical topics in depth, it differs nicely from many other, more marketing-centered analogs.