A Company of Senior Engineers: How It Works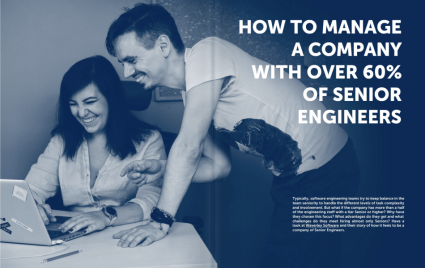 A summary of the ITID article looking behind the scenes of managing a team consisting of 63% Senior software engineers at Waverley and sharing how this works for the company.
Founded in 1992, Waverley Software has continuously grown its team, which currently includes 230 technology professionals and several major development centers in Ukraine and Vietnam. With roots and headquarters in Silicon Valley, we uphold American quality standards and work exclusively with top talent to form superior engineering teams. As a result, more than 60% of our software developers are Senior-level specialists and 30% are Middle and Advanced Engineers.
Hiring and managing a team that consists primarily of Seniors presents unique challenges, of course. At Waverley, we meet that challenge with a "quality over quantity" approach to hiring and team management.
Who is a Senior Software Engineer?
First of all, it's important to specify the qualities that define a Senior Software Development Engineer. Surprisingly enough, years of experience, an impressive track record, or prior success on a project are not the key factors we look for in an engineer. Senior Engineer requirements can be strikingly different depending on the size of a company and their unique business model. In a big corporation, for example, the role each team member is assigned will be well-defined and fairly limited in terms of areas of responsibility. In contrast, smaller firms typically have less prescribed roles, demarcation lines are more blurred, areas of responsibility are more variable, and the definition of what a senior developer should know is a lot broader than just the technology stack.
What do Senior Software Engineers do at Waverley? Our Senior Engineers reduce risk in every aspect of the development cycle. They are tech-savvy individuals with great leadership skills who win the respect of both their home office colleagues and the client-side team members. And that respect translates to authority. The Senior Software Engineer's job is to oversee large engineering projects and work directly with the team members at the same time. Also, to be a Senior Software Developer at Waverley, one has to meet the criteria of our rigorous Competency Matrix.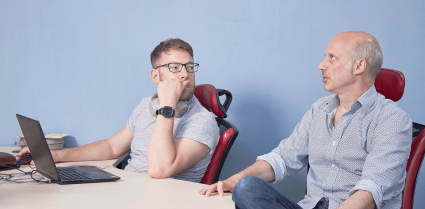 How Does This Work for Clients?
We know that customers with challenging projects want strong development teams consisting of Senior Engineers. We also know that Senior Engineers enjoy taking on complex projects and, in fact, thrive when given a challenge. Their "Bring It!" attitude combined with the customers' ambitious goals is the formula for success. We are proud to have well-known global brands and well-funded startups among our satisfied customers.
Given that 60% of our clients are startups, we are keenly aware of their need to have their products developed from scratch. In addition to a high-level expertise on purely technical tasks, developing products of this nature requires smart business thinking. How to develop software products which address the needs of end users, help increase profit margin and bring business value, in the long run, is what a senior engineer should know, because it only comes with experience. Our senior developers are highly accomplished in this regard. They have the ingenuity to grasp a product's market value and insight to understand the consumer need for this product. They also possess the requisite business acumen to design a product that will make a profit for the company and provide the consumer with a viable solution. Our Senior Software Engineers have a proven ability to see and analyze all these factors and make creative product recommendations and trustworthy business decisions.
Typically, a project development team at Waverley consists of three developers, one for each platform. This is yet another benefit of working with Senior Engineers: there is no need to involve a whole bunch of techs, each expecting to have a backup from their team members in case of emergency. Senior Software Engineers are mature enough to take responsibility and cooperate with other team players in parallel. They are also more independent and require less supervision, thus less time and effort goes into team management. Senior Engineers are proactive when it comes to identifying potential issues and dealing with them before they become major problems.
How to Hire Senior Software Developers
The biggest challenge in hiring Senior Engineers is recruiting, a process that requires a certain amount of mastery. Rarely are Senior Software professionals explicit about changing their workplace. High-level software engineers almost always rely on personal connections and get direct referrals for opportunities they find interesting.
These guys are never actually out looking for a job; they are being sought after–often my more than one firm. Recruiting and hiring a Senior Software Engineer is a highly competitive undertaking, and companies go to great lengths to engage and keep them their in-house team members. For example, it has become a common practice to avoid mentioning the name of a star developer who authors an article on the company's blog or other media to reduce the chances of that individual getting head-hunted by their competitors.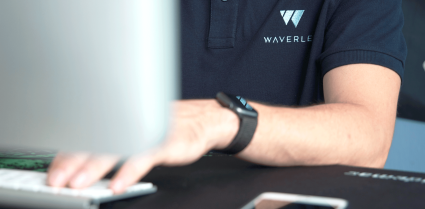 What's more, a competitive salary, attractive social package, perks and bonuses, and Friday night pizza parties do not constitute the ultimate list of benefits that will attract a Senior Software Developer with experience. They pay far more attention to how much they can grow professionally in a company. What appeals to them the most is a potential project's value and complexity, the strength of the engineering community within a company, and a progressive working environment.
A Senior Software Engineer needs plenty of freedom and comfort at work to be as creative and productive as possible. In turn, they readily show their loyalty by providing stellar results. Seniors also enjoy challenges and demanding tasks, as this helps them learn new skills and develop professionally. So don't ask your Senior Software Engineer to do a dull job unless you want them to leave.
What Senior Engineers Like about Waverley
The main focus of the Waverley team is professionalism and strong expertise. In the long run, this is what both our customers and team members appreciate most of all.
CTO Office
In order to continually support this high-level proficiency among our software engineers, we established a CTO office. It is a separate body consisting of 12 top engineers of the company. Each of them is a renowned expert in their area of competence, and their main function is to help the entire Waverley team grow and develop. Our CTO office takes care of ensuring engineering maturity by organizing knowledge-sharing events and campaigns within and beyond the company. The presence of this structure gives everyone a wide variety of opportunities for career growth, and anyone can become a member of the CTO office. Finally, Senior Software Engineer's responsibilities at Waverley include engaging other team members in the investigation of new business prospects by means of learning, testing, and adoption of new technologies. This brings benefits to our clients as well, since our developers are competent enough to suggest the best technical solutions to them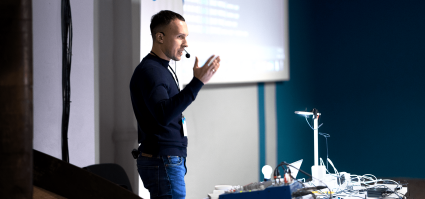 Unfailing Values
We built our company culture around a set of unchangeable values that our team members cherish and that make our work enjoyable:
Craftsmanship. We look for interesting and challenging projects for our engineers, pushing them to continually advance in their level of technical and business skills to broaden their horizons.
Responsible freedom. We allow our specialists to make independent decisions, work remotely from anywhere at whatever time of day suits them, which may seem counter-intuitive, and yet yields remarkable results in their ability to be responsible, creative, and efficient.
One Waverley – One Team. We want our team to feel like one big family, sharing common goals, solving problems together, providing mutual support and mentorship to one other. This helps us reach the general business objectives as well as everyone's personal and professional ambitions.
Focus on People
According to our most recent employee satisfaction survey, 94% of our current team members are likely to recommend Waverley as a good place to work. And many of them do exactly that: lots of great professionals have joined Waverley's team because they read a review of the company, listened to one of our people speak at a conference, or were recommended by their friends or acquaintances who were already working at our company. For us this means the high level of trust, which is key in building a strong and loyal team. And, as we've mentioned before, Senior Engineers are eager to join a team that constitutes a solid engineering community. We are always glad to learn that our team members are happy and like the place where they work.
Summary
We see how well our approach works in practice. The high level of engineer seniority brings us together with customers who are well-versed in technology themselves, and the collaboration usually produces much more than expected by all parties. Our clients get effective, reliable solutions for their products. The software engineers get to work on exciting projects in a supportive environment that encourages their growth and development. Waverley gets strong teams of independent, self-motivated, and reliable technology experts, bureaucracy-free workflow, and great loyalty from its team members.