The Waverley TechBreakfast #1: IoT from the Valley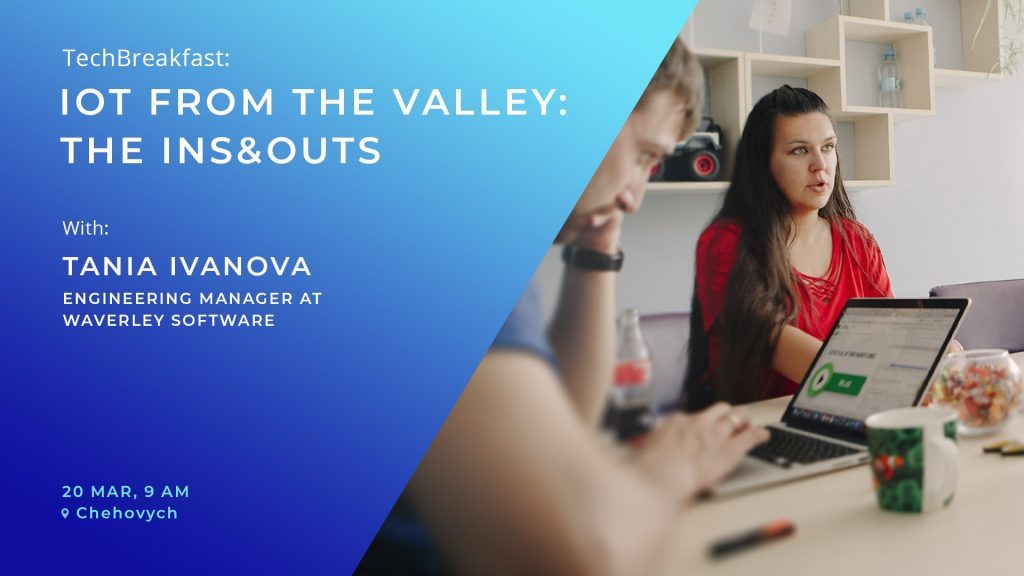 "By giving your time and expertise and sharing them freely, the pie gets bigger for everyone," says Keith Ferrazzi in his book Never Eat Alone. And we agree.
On Tuesday, March 20, Waverley Software organized an event with a special guest: our Senior Engineering Manager, Tania Ivanova. Tania was visiting the Lviv office, and we couldn't miss the opportunity to present her to the local IT community.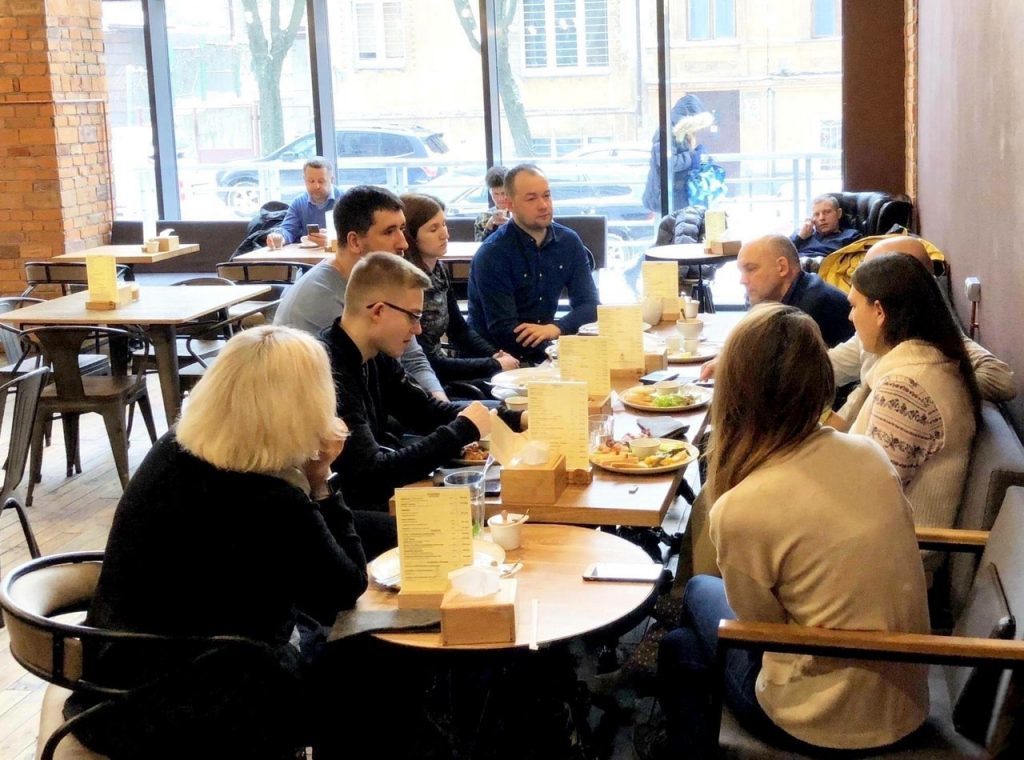 Tania has been working in the software development industry for over a decade and has successfully launched more than 50 products across various industries. Her ability to manage projects for tech giants, as well as her travels around the world, generated a wide array of interesting stories. With that in mind, we invited various guests to a breakfast to talk about the latest IoT projects from the Valley and how to manage them, sometimes remotely.
Tania reviewed the current IoT market in the Valley and discussed the latest trends with which Waverley has been dealing every day. She also explained how our newest projects work. Guests had the chance to try on a ring-like fitness tracker called a Motiv Ring. It's an ambitious startup capable of doing everything fitness bracelets can, but in a smaller and much more convenient form. The guests were also curious about the robot Jibo, our other project. It is the first social robot for the home and TIME magazine named it the top invention of 2017.
In discussing the latest trends in security, Tania talked about Shotspotter, a gunshot-detecting system used to protect the area around the White House. The invitees learned about Waverley Software's experience working with Valley-based IoT startups and enterprises, booming technologies and platforms, solutions to possible security issues and the anticipated directions of market growth.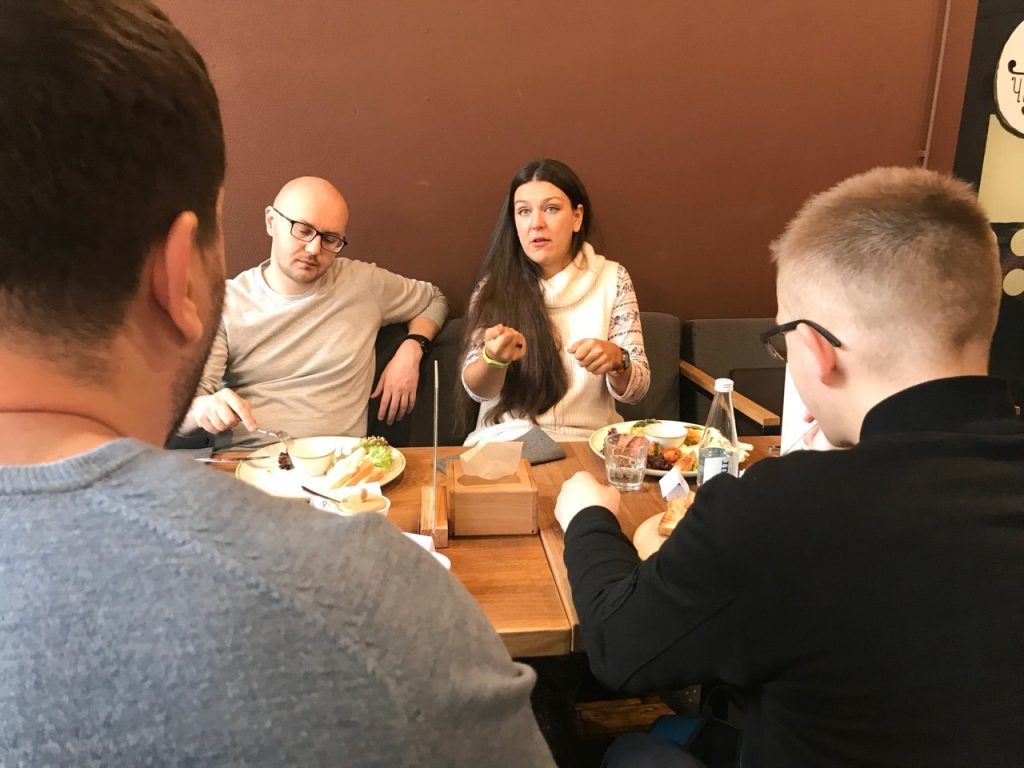 Having been with Waverley Software for a long time, Tania was among those who shaped the company's unique processes and work methodology. Built at the intersection of the best practices of tech giants in Silicon Valley (introduced by our C-Suite) and of experience working with Ukrainian development teams, our proprietary process was of great interest to our guests. Tania revealed her own management tips and tricks, including methods of code quality assurance and the avoidance of technical debt, while audience members shared their own cases and problems.
We are committed to continuing the TechBreakfast tradition, preparing new, interesting speakers and "tasty," enticing topics. Follow our social media feed to be the first to register for our next event!