Waverley TechBreakfast #4: Full-Cycle Development with AWS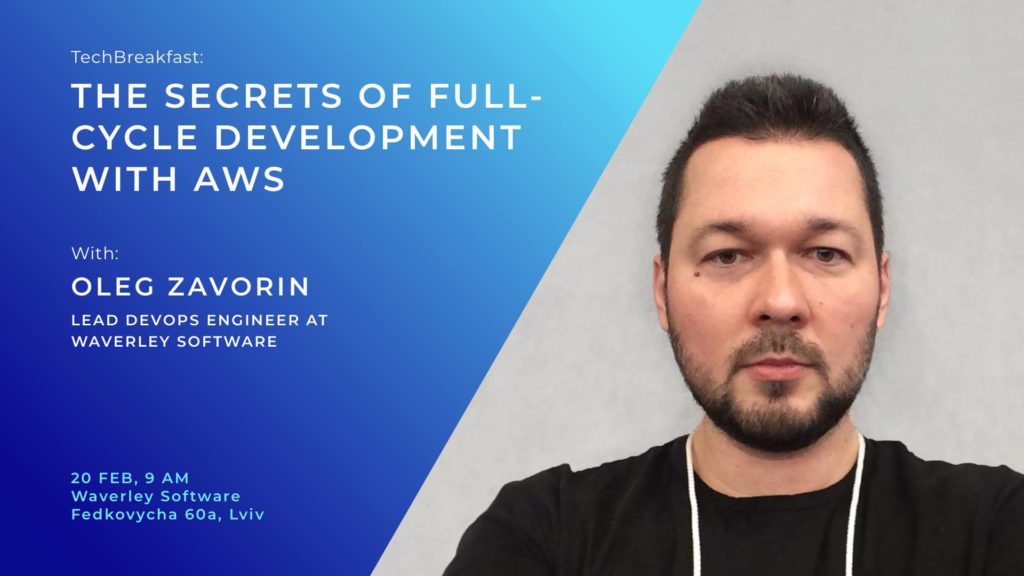 We continue the lovely tradition of starting our day with juicy technical insights and meaty practical cases. The Waverley TechBreakfast took place for the fourth time already. The invited speaker was Oleg Zavorin, Lead DevOps Engineer at Waverley. He chose to speak about Amazon Web Services and his secrets of efficient full-cycle development using AWS.
Oleg has more than 10 years of experience in the industry and deep knowledge of the ins and outs of products migration to cloud services. In his career, he both set up DevOps processes from scratch and conducted audits of the existing project infrastructures and functioning DevOps processes. He is focused on the clients, and the needs of their businesses, applying automation to streamline the development. He is definitely the right person to speak about AWS since 80% of his clients use AWS on their projects and have no regrets 🙂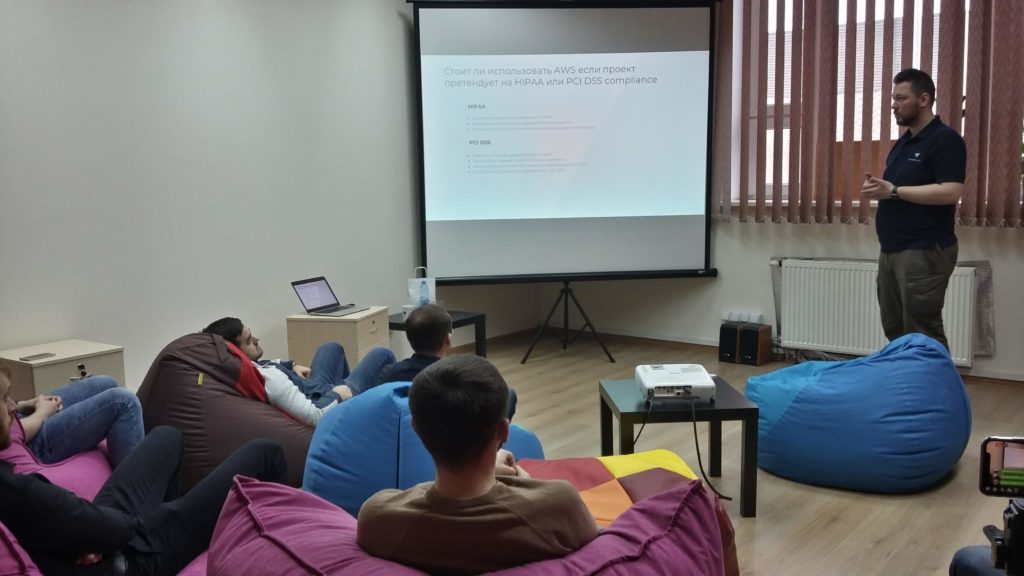 The lecture was interesting not only for DevOps/WebOps engineers but also for system administrators, projects managers who use AWS on their projects, quality assurance engineers and all other specialists who work in software development and want to be in the loop with modern technologies.
So what exactly was on the menu? Oleg described the pros and cons of keeping all infrastructure in one place, discussed the Kubernetes support and flexibility in using resources. He made a short review of the most widespread cloud services and also explained the peculiarities of migration to the cloud. The audience was interested in the ways to optimize project expenses while transitioning to AWS, for example, auto-scaling, code build, and code deploy, the usage of AWS Glacier and others.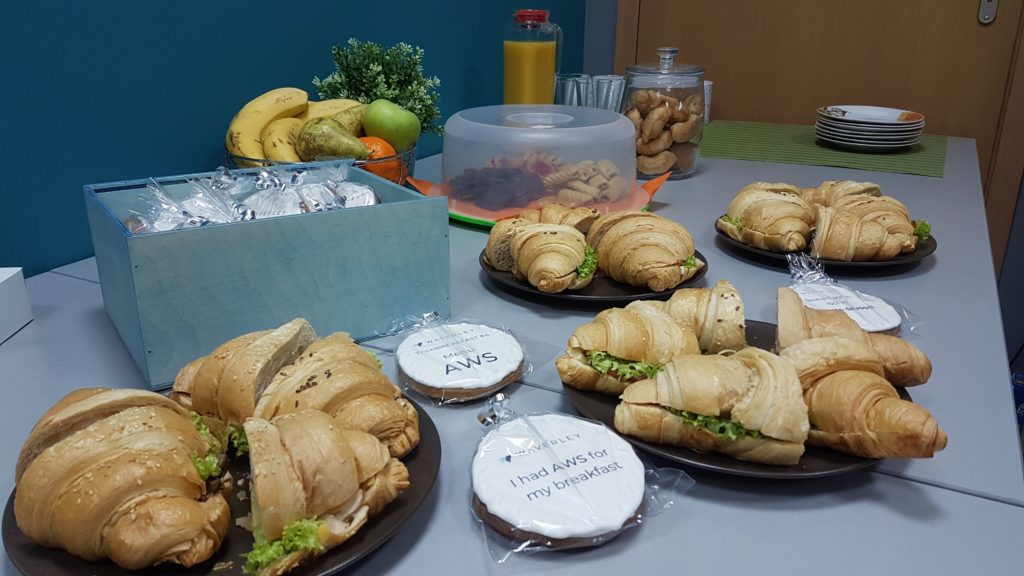 Oleg also answered the question of whether AWS should be used for projects that need HIPAA and PCI DSS compliance and described the details of his own case of transitioning the project from Jenkins to AWS Codebuild.
Thank you all for coming. We are looking forward to meeting you at our other events! To find out the topic of our next TechBreakfast – follow our Facebook page. The recording of Oleg's speech can be found here. Have a nice day!