Waverley TechBreakfast #7. Database Selection: Options Overview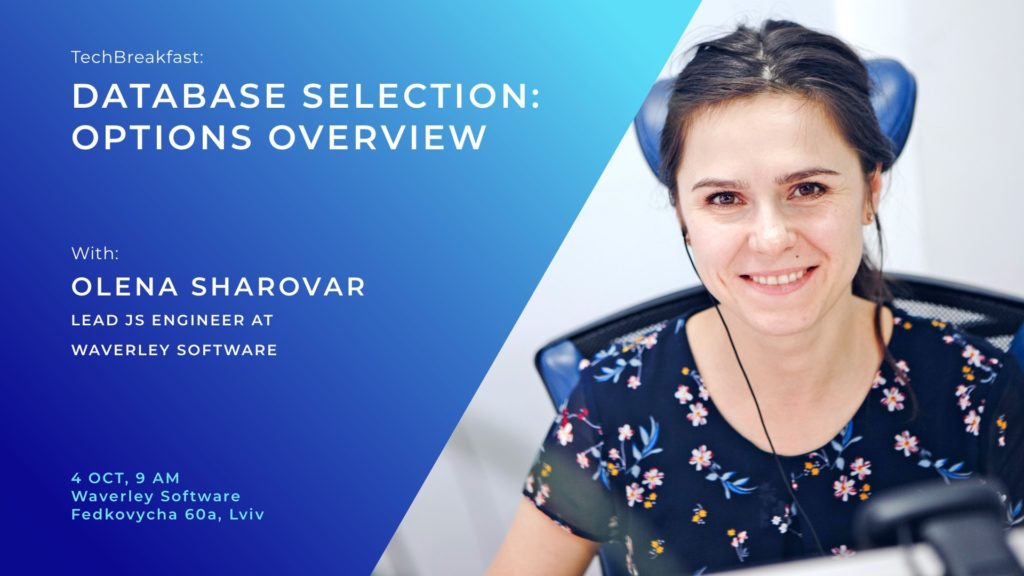 Our seventh Waverley TechBreakfast took place in our Lviv office on October 4. We love these special mornings when we can meet with our colleagues and other technophiles and have wonderful conversations over coffee and fresh croissants. This TechBreakfast was no exception.
Our speaker was an incredible woman in tech. Elena Sharovar has been working with Waverley for a few years and has set a great example through her devotion to work and her passion for creating products that will become the next big thing.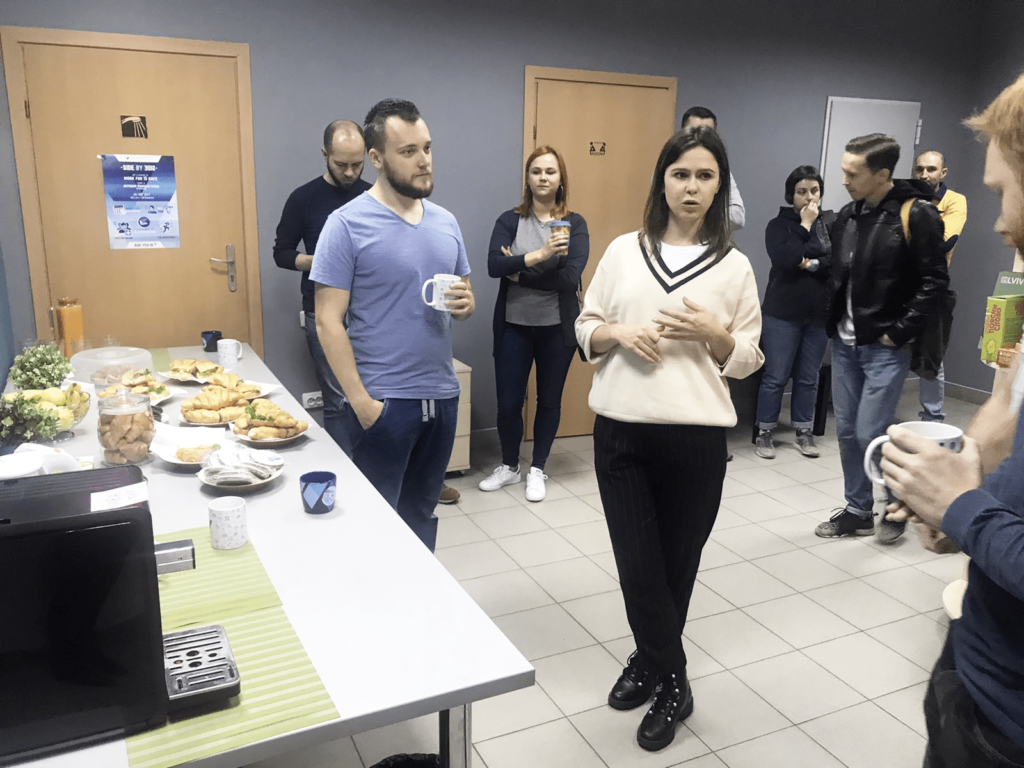 Elena has over 10 years of experience in software development, including four years with JavaScript technologies – in particular, Node.js. Today, she is leading the development of a LegalTech product with built-in ePayments and automated AR. Elena is also the JS Competence Lead in the Waverley CTO Office.
For the TechBreakfast, Elena spoke about her experience with databases. Her talk was called "Database Selection: Options Overview."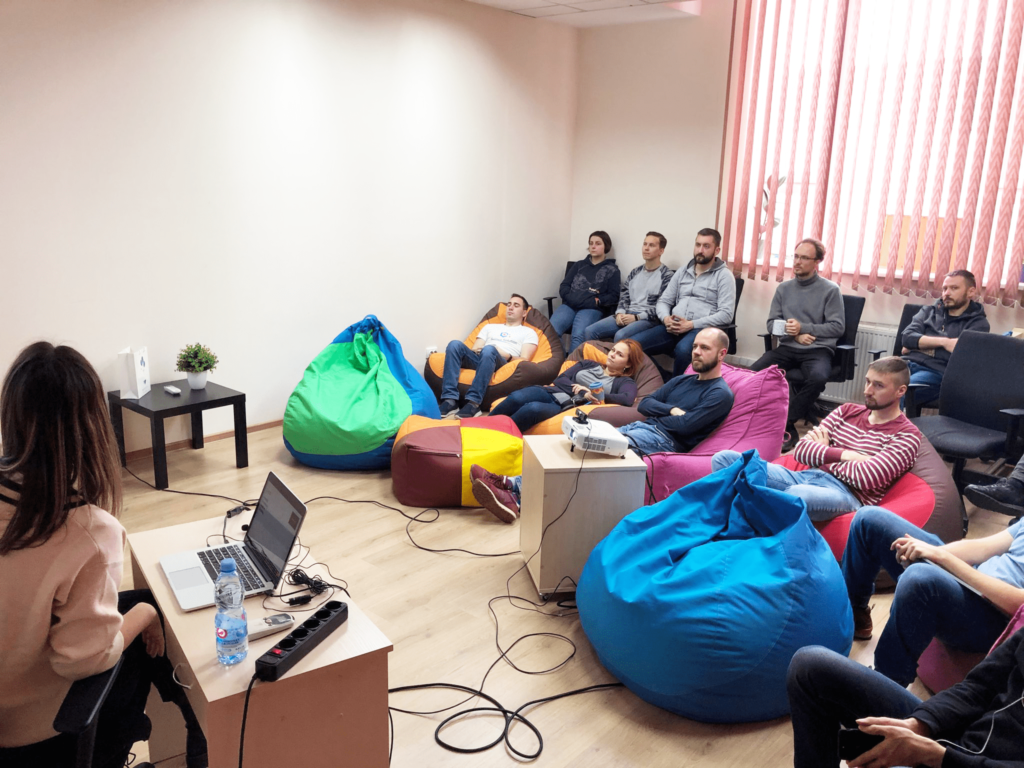 This topic appealed to attendees with various levels of technical skills – from those who are just starting their journey into the world of software development to the real back-end gurus.
Attendees learned basic information about databases, i.e., what a database is, the history of databases, and the main concepts to be aware of while working with databases.
After this quick introduction, Elena moved to the practical part: sharing her experience with various kinds of databases. She reviewed databases that are used for modern web apps (MySQL, PostgreSQL, MongoDB, MemcacheD, Redis, ElasticSearch, Apache Solr, and Neo4j) and described their pros and cons. Based on real cases from her work, Elena indicated the optimal situations for the use of each database. She also presented information about new features included in the latest database versions.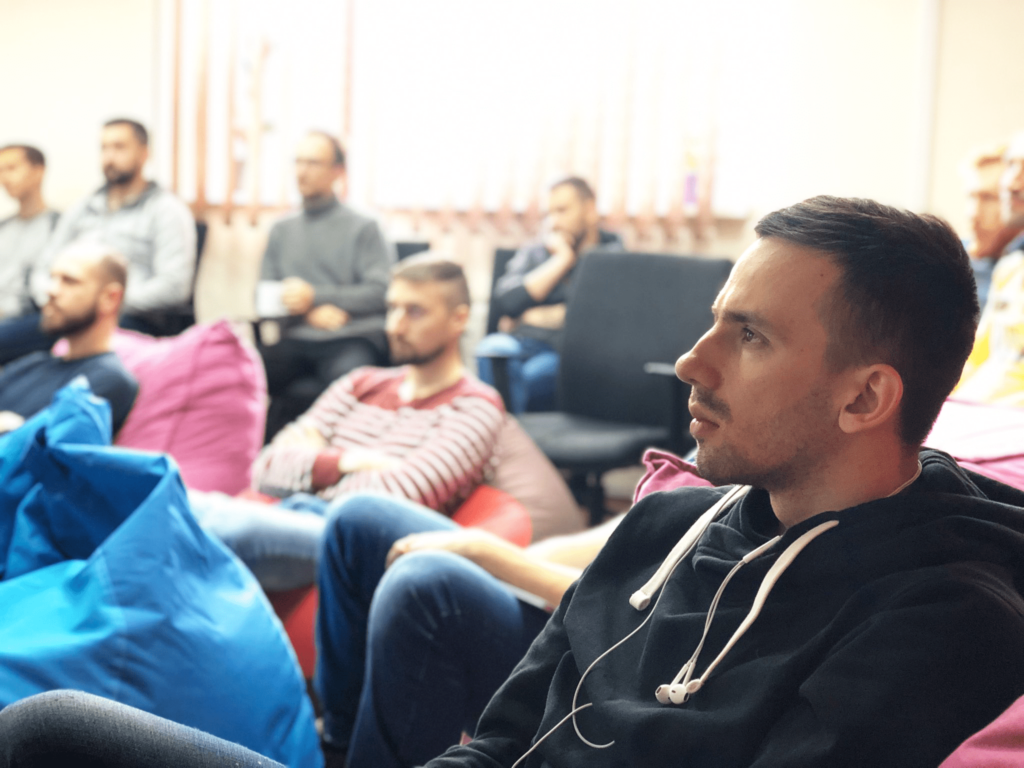 Our guests sometimes ask us why Waverley organizes these events if they are not connected to our main services. Our answer is simple: each TechBreakfast is designed to be a source of inspiration, communication, and new ideas. Our engineers already share their knowledge informally, so we thought, 'Why keep this information to ourselves?' We started inviting guests from outside Waverley and have developed a sense of community that extends beyond our office walls. For us, it has been a wonderful adventure we will continue to pursue.
We suggest that you keep an eye out for announcements, as we'll be inviting guests to our Kharkiv office very soon. (No more spoilers for now!) Hopefully, we'll see some of you there!