Waverley TechBreakfast#2: To Use or Not To Use GraphQL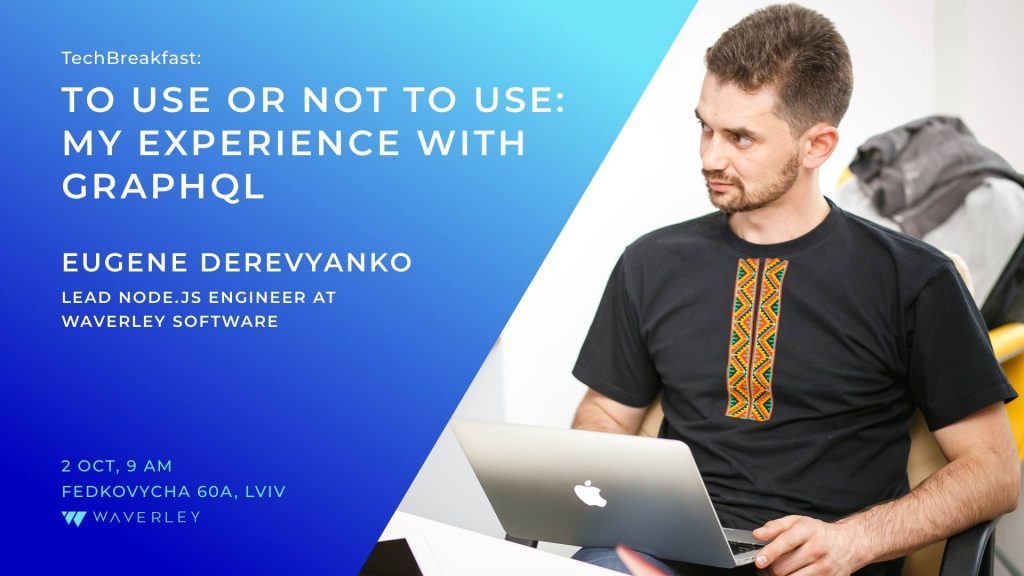 Since GraphQL was introduced by Facebook in 2015, it has been sparking controversies, dividing software developers into supporters of GraphQL and those who prefer REST API. At one of our projects, in the intersection of eLearning and Emotional Intelligence, we faced this dilemma and decided to give GraphQL a try.
To tell about our experience and help fellow developers figure out the pros and cons of switching to GraphQL on a project, we decided to choose GraphQL as the topic of our latest TechBreakfast. The event gathered 18 technical minds, among them, were developers starting to work with GraphQL, those still considering it, and those who want to be in the loop of the emerging technologies.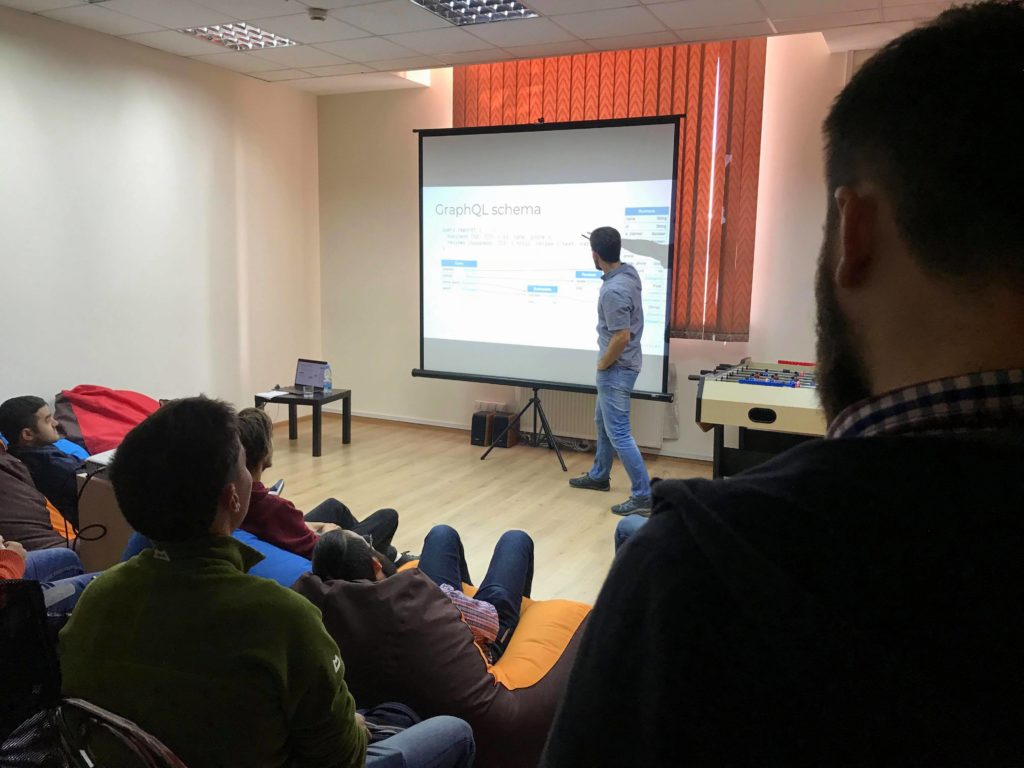 Eugene Derevyanko, Lead Node.js engineer at Waverley, agreed to give a hands-on review of GraphQL and answer all questions that the tech-savvy audience had. Eugene has more than 11 years experience as a back-end, front-end and full-stack developer working with both consumer and enterprise software applications across the spheres of Social Robotics, Healthcare, FinTech, and Emotional Intelligence.
After a quick review of the main problems developers encounter while working with REST API, Eugene moved to his personal experience with adopting GraphQL, and how it helped solve many of those problems. Using practical cases as a basis, he explained what GraphQL is, what is the query structure and how it works in detail. The audience was keen to learn about the peculiarities of GraphQL and the development of the server-side using Apollo Server.
In addition, Eugene demonstrated the queries and mutations and the differences between those two schemas, covered the file upload process and gave examples of how best to handle possible errors in GraphQL. Eugene has also agreed to put all the insights into writing, so if you missed our TechBreakfast for some reason – don't worry, an extended report is coming soon.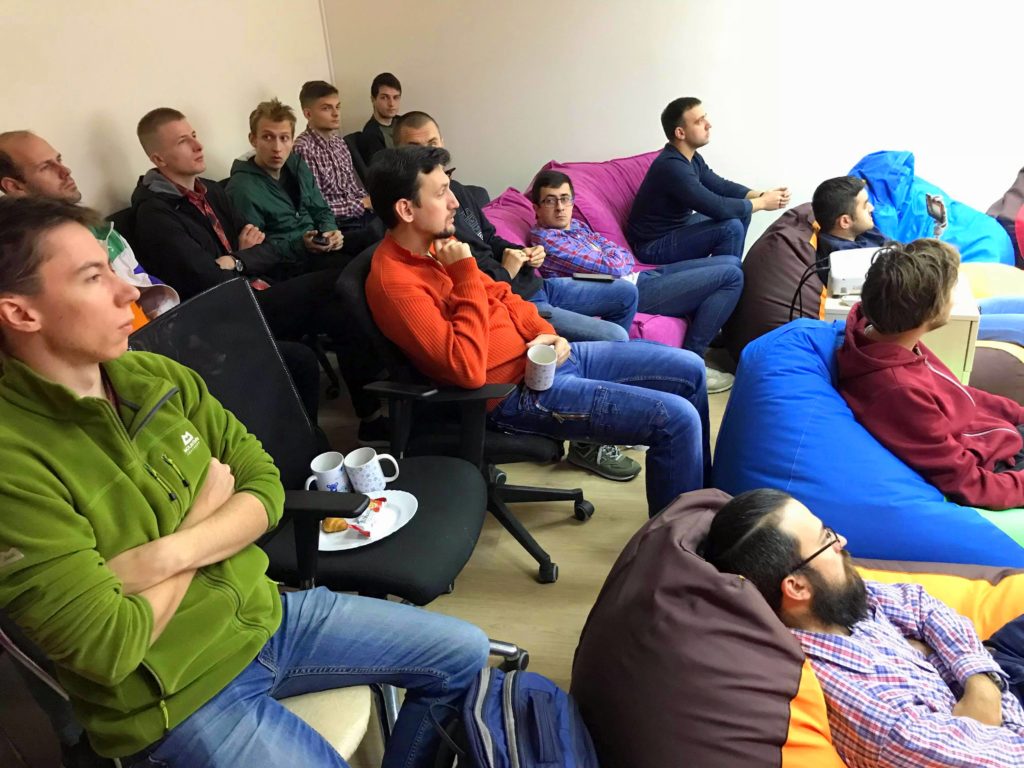 TechBreakfast is a series of events that we founded at Waverley to be able to share technology insights and discoveries with our colleagues and friends. It is a chance to start the morning with a delicious breakfast, a cup of divine coffee and a fresh portion of technology innovations, in a friendly and inspiring atmosphere. In order not to miss any of the opportunities to participate, please follow our Facebook page and keep an eye on the news and updates.