Matt Brown Gathers Waverley for the Traditional Town Hall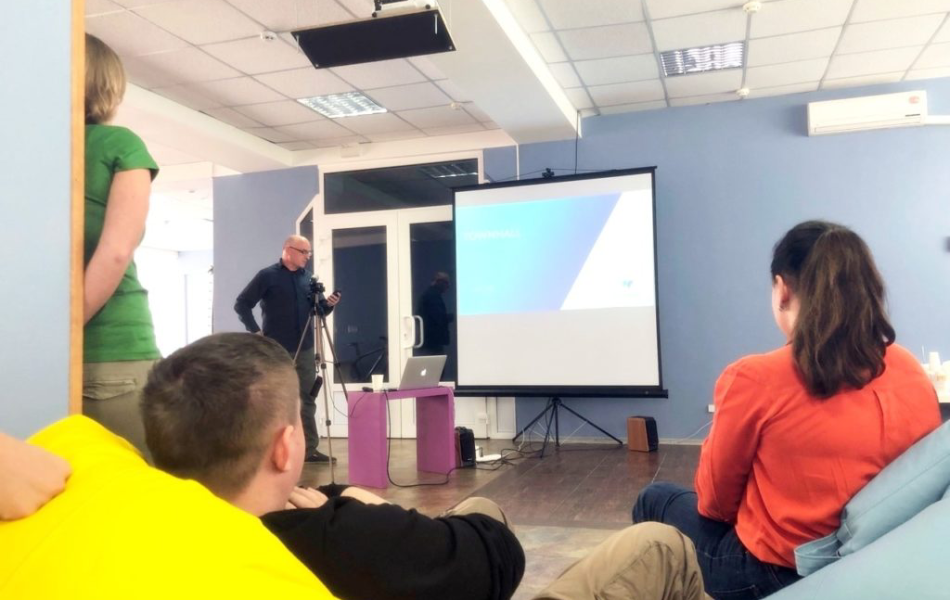 At the end of April, we were delighted to welcome Matt Brown, Waverley CEO, accompanied by one of our clients, to the Waverley office in Kharkiv, Ukraine. Matt couldn't miss the chance to gather the entire company for a traditional Waverley Town Hall. The Town Hall is an important part of our corporate culture – a chance to reiterate our goals, share news and ensure that we are all on the same page.
This time, Matt discussed how much we have achieved over the past few months. Our client list has grown and important projects have been released. In particular, the office in Vietnam has experienced growth; the number of employees has tripled over the last period of time, requiring renovations to the office. Those renovations have been completed.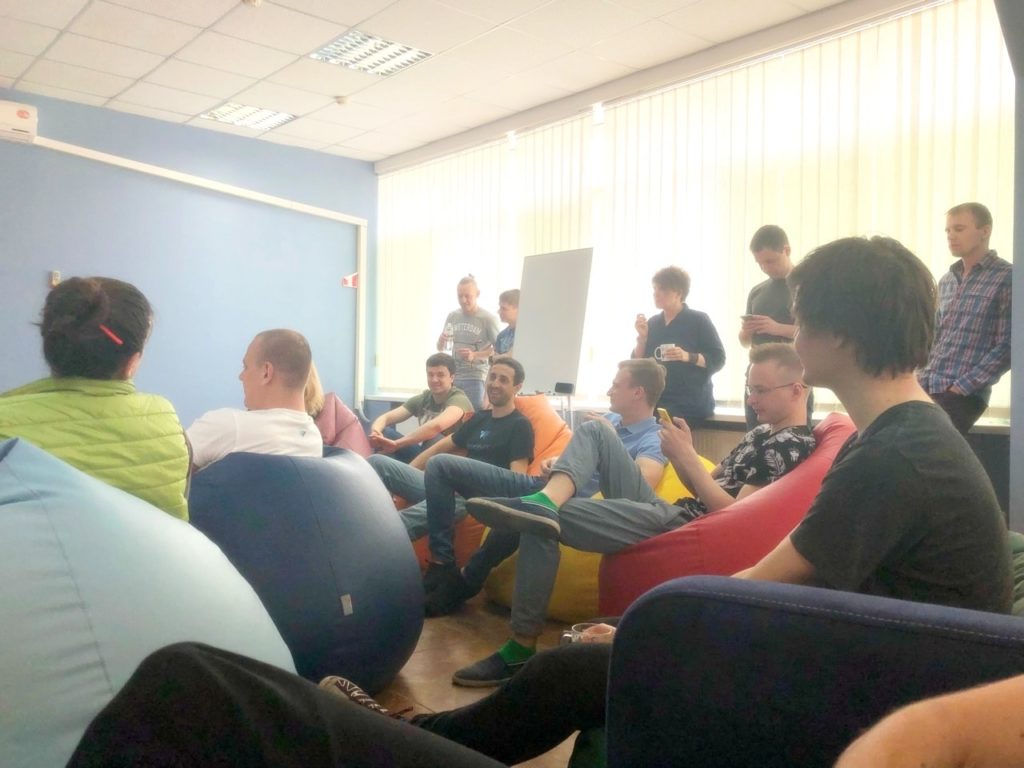 Matt also concentrated on what has always made Waverley stand out among the competition – client communications. "We need to continue to work and focus on things that make us great, like our interactions and communications with our customers. Waverley is a people company, capable of building and managing a team to do something important for the clients, in a way that they can't do on their own, helping them solve their problems. It's our job to not only make good software, but also be able to communicate and have empathy for people. So people skills are a critical part of our culture and developing this culture further is definitely the course I think we should follow," he said.
Afterwards, Eugene Bogatyriov, Managing Director at Waverley Ukraine, reviewed recent news. An Employee Satisfaction Survey revealed that the company's net promoter score has doubled since last year – the result of improvements implemented after last year's survey. According to this survey, the top three things that people appreciate most about Waverley are:
Our principle of responsible freedom and the opportunity to be flexible in terms of where and how we work, provided that we achieve the result and maintain high-quality work
The company's motivating and inspiring atmosphere – the feeling that we're doing important things as a company, and that we're doing them together, as one inseparable team, which makes us considerably stronger
Professional growth, including the opportunity to constantly move forward and learn something new, to improve at what we do and to achieve true craftsmanship in software engineering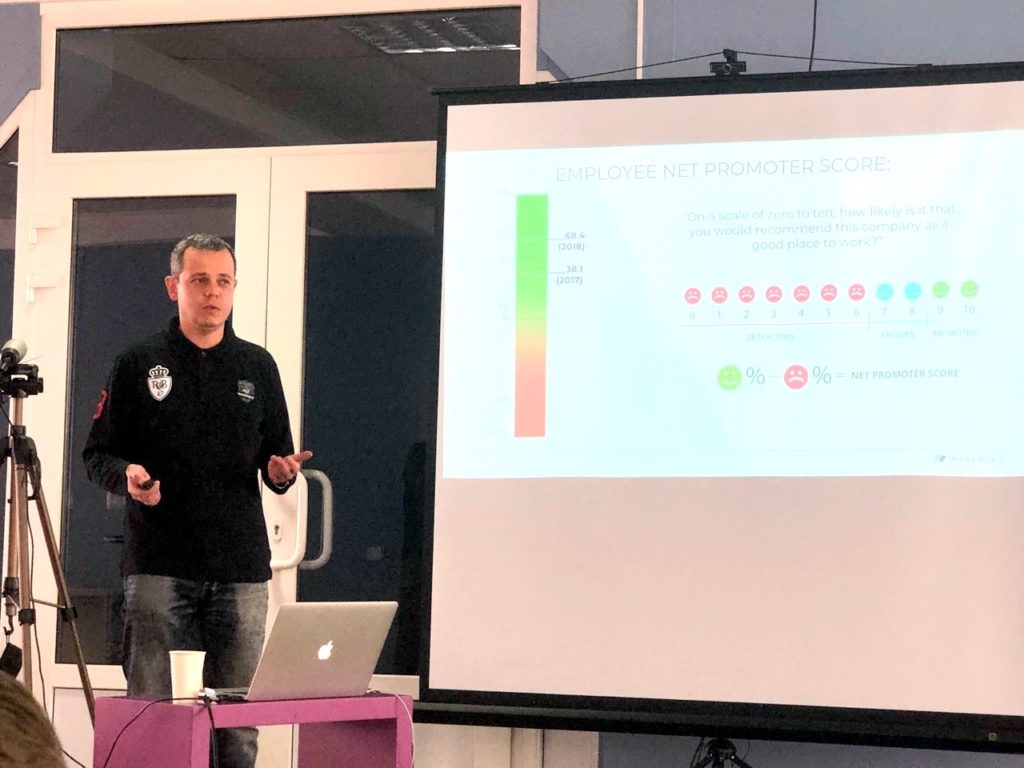 Eugene Bogatyriov also introduced a new area of expertise for the company – the Rust language for Blockchain development. He emphasized that the opportunity exists to move in this direction if anyone is interested in learning it.
Both Eugene and Matt said that the company will continue sharing news and updates, as transparency in communication makes us who we are. It is just as important as our unique engineering culture.