Waverley TechBreakfast #6: How to Make Your Home Smarter
On June 19, we hosted our traditional TechBreakfast. The event took place in our Lviv office and focused on "Making Your Home Smarter with Alexa and ESP8266". We invited Technical QA Manager Sergii Korol to come all the way from Kharkiv and share his experience in this topic.
Sergii is a QA automation geek and a Java fan with over 10 years of experience in software testing. He is an expert at creating automated quality assurance processes from scratch. Among his hobbies are editing, moderating, and contributing to a knowledge base called AT.INFO. He also created the test-data-supplier library. Sergii is a consultant, mentor, speaker, and participant in open-source projects. Now he's excelling in key Silicon Valley-based projects at Waverley Software.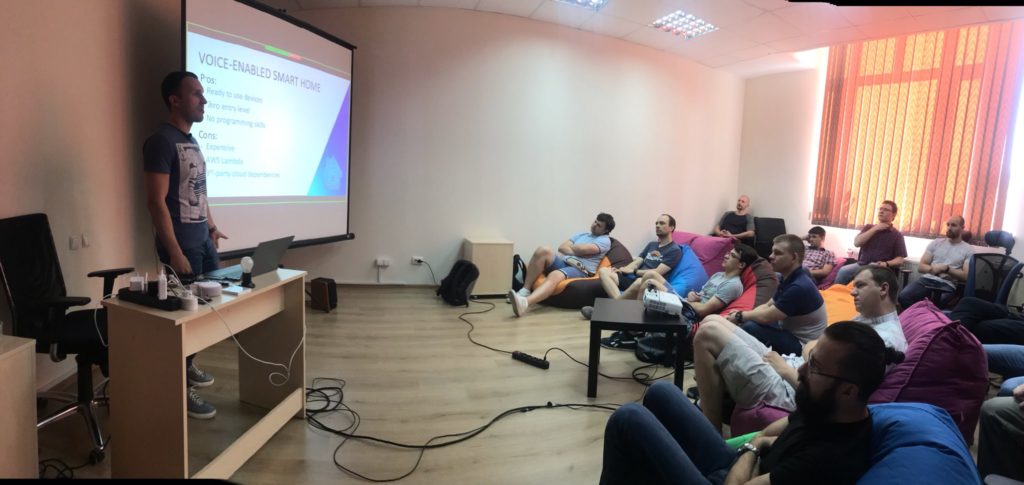 One of the projects Sergii is working on is connected to voice assistants – Alexa in particular. The project inspired Sergii to make improvements to his own home. The audience – consisting of engineers, students, and IT enthusiasts – came to hear about the details of Sergii's journey, including his mistakes, his discoveries, and the lessons he learned.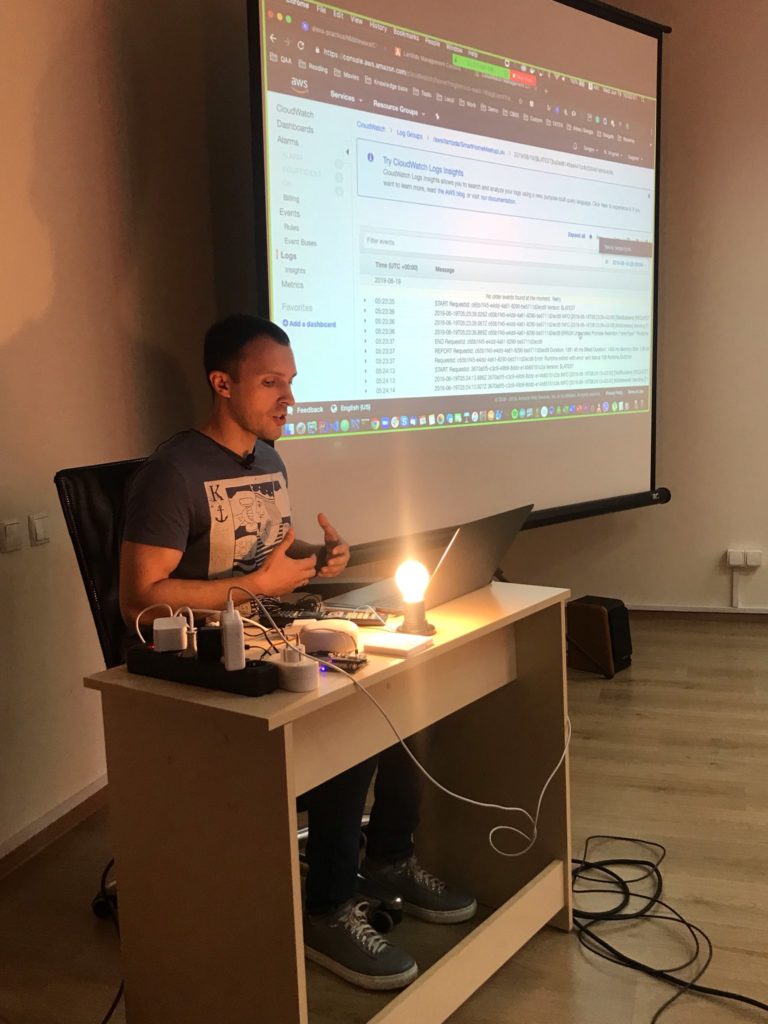 Sergii described the best ways to make a home smarter using many seemingly non-smart objects. He told the audience how Alexa helps complete tasks using voice commands. Based on his experience and all the things he learned in the process of setting up the system in his own home, Sergii described how to develop Alexa skills on the software and hardware levels. He even demonstrated Alexa's capabilities in real life, on real devices.
The audience was fascinated by the presentation and initiated lively discussions over coffee and croissants. After the presentation, Sergii answered many questions about the technical details of setting up a Smart Home, including what the system can and cannot do, what other devices can be used, how to ensure data security, etc. The audience's interest showed that IoT and Smart Homes are hot topics. Given Waverley's extensive expertise in the subject and our proven track record in related projects, we'll do our best to host similar events in the future and to share our knowledge with the engineering community. Stay tuned!