Waverley's Partnership with Jibo Featured in ITID Lviv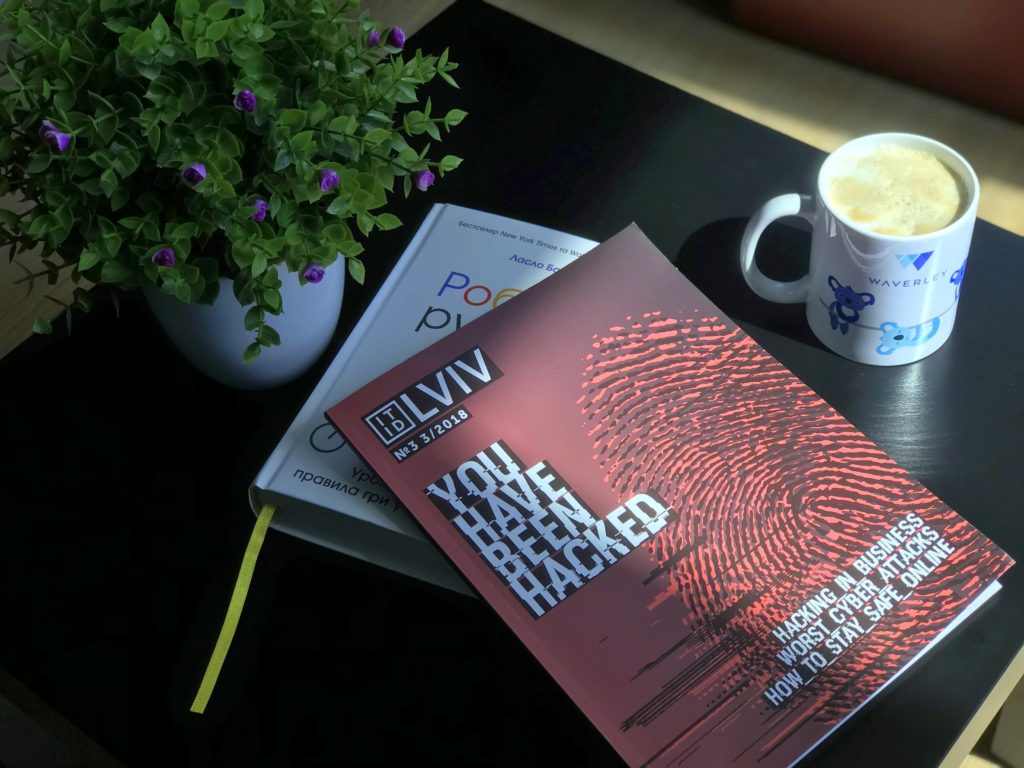 A must-read for the entire software development industry in Lviv, Ukraine – ITID magazine by Lviv It Cluster – has featured Waverley Software in its latest issue. An article covers the history of our partnership with the first social robot for the home – Jibo, which TIME magazine proclaimed the top invention of the year for 2017.
Waverley has been partnering with Jibo for 3 years, providing server-side, mobile and QA expertise ensured by 3 teams of engineers who worked in close cooperation with developers in Boston to make Jibo what he is now.
Our contribution to the robot's development and the engineers' side of the story were complemented by the snaps of the team. Waverley engineers also explained challenges that arose during the robot's development and their impressions of working with prominent researchers from the MIT Robotics Lab.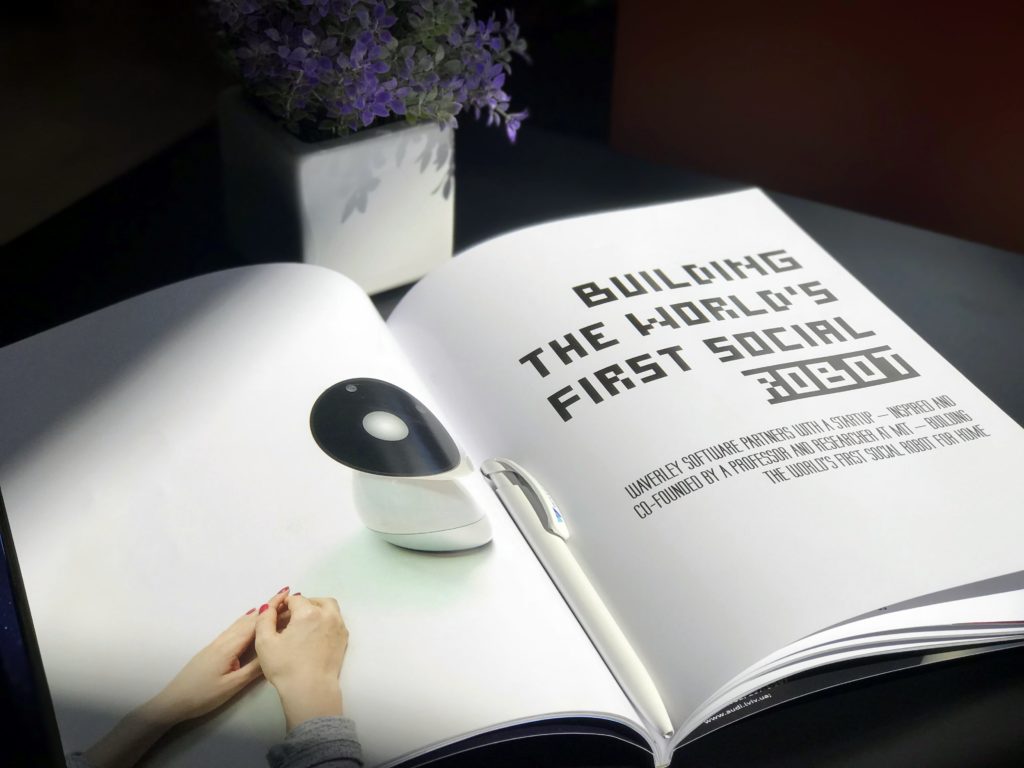 After providing an overview of Jibo's history and background, the magazine concentrates on the founders' vision of the future of robotics and the reasons for some of the development decisions about Jibo. The article presents comments by Jibo's founder Cynthia Breazeal, Steve Chambers, CEO and Rich Sadowsky, CTO.
"Looking ahead, I see social robots contributing positively in so many different ways that improve quality of life for all kinds of people," said Cynthia Breazeal, founder and chief scientist at Jibo Inc. "But before we can get there, we need to introduce social
robots in a natural way, and we're starting with Jibo."
Just as Jibo has already become part of many families worldwide, it is and always will be an integral part of the Waverley team, constituting a significant stage in our history. While Jibo is one of the company's first high-tech projects in robotics, Waverley has already been helping build many other engineering products in the spheres of IoT, Smart Home and Robotics – all of them with huge potential to become the next big thing.
ITID is a promotional magazine issued by Lviv IT Cluster, aimed at showing the city of Lviv as a place with big human potential and modern technologies – a real Ukrainian IT hub. The magazine is published quarterly and includes articles and interviews with local IT experts. This particular issue is available in the offices of partnering companies and organizations in Lviv.
Lviv IT Cluster is a community of leading IT companies which, together with universities and local authorities, improve and develop IT in the city of Lviv, Ukraine.