About the Client
Our client is a visionary aiming to create an ecosystem of products bringing Artificial Intelligence to everyday life.
We're looking for an exceptional engineer to join our team – a builder who loves to take ownership and get excited about the prospect of building products and features end-to-end. On the project, you will be able to make adjustments where necessary and should also be experienced in contributing to the whole software design lifecycle. Here's what you need for that.
Requirements:
4+ years of experience with Backend Node.JS API and Integration development.
Strong knowledge of relational databases PostgreSQL
Knowledge of the authorization process
Experience of deveoping push notifications
Experience in developing REST-ful API and Web Services.
Understanding of API security
AWS deployment knowledge
Experience of developing backed for IoT or other HW products
Nice to have:
Bachelor's degree in computer science or a related field
Knowledge of best design and coding practices
Previous working experience in mobile API development
Knowledge of the CI/CD pipeline
Microservices experience
Videostream-related experience
Responsibilities:
Analysis of website and mobile application requirements with the rest of the team to be able to come up with API solutions that will both solve the project needs in the most elegant way and comply with system requirements such as security, performance, reliability, maintainability, etc.
Backend services management and ensuring seamless data interchange between the server and end users.
Writing web services and APIs for web and mobile application integration.
Designing and maintaining of the database.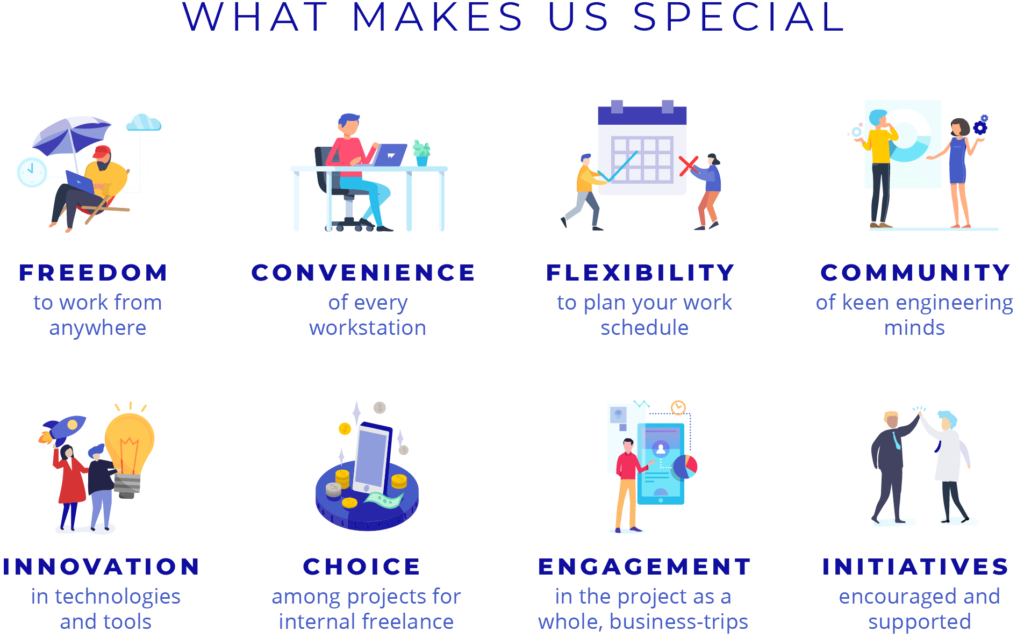 Anastasia Poltavska
Senior Recruiter