Waverley is looking for a creative and passionate Senior Employer Brand Manager who is ready to drive HR marketing initiatives, increase the company's visibility on the Ukrainian IT market, and build a solid engineering community.
Our Silicon Valley headquarters connects with the development centers in Kharkiv, Lviv in Ukraine, Vietnam, and Bolivia. Our teams work with both established corporations and new exciting startups to bring critical projects to life.
For almost thirty years now, Waverley has built a solid reputation delivering exceptional software to the most demanding clients. The company focuses on the most recent and challenging technologies and trends from the Valley so it never gets boring to work with us.
Are you intrigued? Here's the job description:
Requirements:
4+ years of relevant experience in an IT company (Employer Branding / HR Marketing / Local PR)
Ability to successfully coordinate multiple projects, communicate with multiple stakeholders, make effective decisions fast
Successful experience managing company's employer brand
Understanding of the local HR market / IT industry / media landscape
Level of English – Intermediate
Responsibilities:
Own the process of building brand awareness and increasing brand value within the company
Create and implement HR marketing strategies that comply with the company's brand
Set up data driven decision making and integrate with company strategy
Keep an eye on industry trends and propose new communication channels and tools
Develop and maintain the company's social media presence, facilitate publications in local media
Ongoing market research, identification of tendencies / market changes
Proactively suggesting ways to enhance our position on the market
Report on the HR marketing activities, use comprehensive metrics to track progress
We offer:
An established team to rely on, consisting of HR managers, marketers, designers, event organizers
A developed corporate culture, defined values, an existing framework to work with
Freedom to work independently, ability to make decisions, implement your creative ideas and make an impact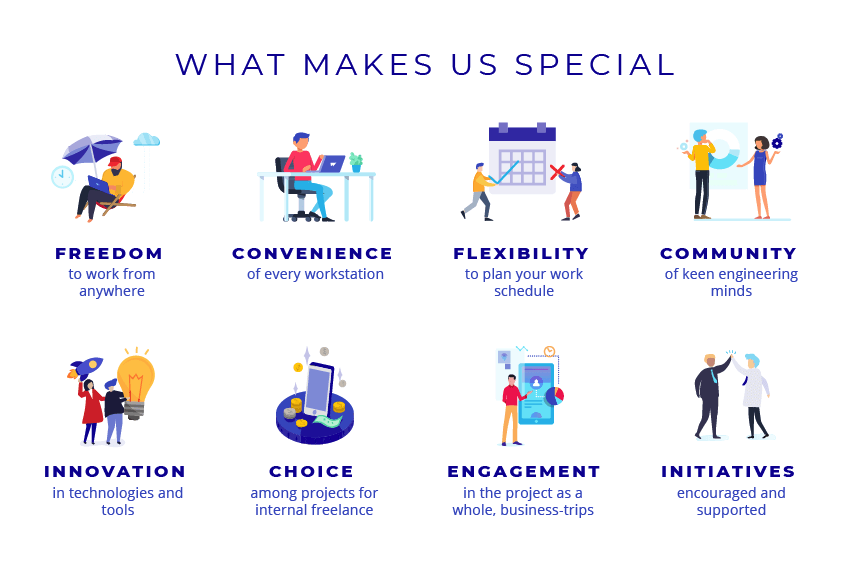 Valeria Martemianova
Recruiter