Core technologies
Java, Spring
JavaScript
Our Silicon Valley headquarters connects with the development centers in Kharkiv, Lviv in Ukraine and Ho Chi Minh City, Vietnam. Our teams work with both corporations and exciting startups to bring critical projects to life.
For over twenty years Waverley has built a solid reputation delivering exceptional software to the most demanding clients. The company focuses on the most recent and challenging technologies and trends from the valley so it never gets boring to work with us. We're looking for fearless, talented software and QA engineers ready to take part in building a great company with us and share our values.
Are you ready for the next big thing?
Responsibilities:
Develop functionality according to business requirements
Collaborate with other programming engineers across the organization to develop best practices
Provide accurate timings and estimates
Maintain project transparency via project collaboration and communication tools
Requirements:
4+ years of development experience in Full Stack Java development
Experience with Java and Spring technologies
Experience with JavaScript, AngularJS/React, AJAX, JSON, HTML5 & CSS
Customer focused with the ability to work in a cross-functional team with BA, QA, documentation, and others
Experience working with AWS, some knowledge of docker
BS or MS in Computer Science or related academic field
At least Pre-Intermediate English level
Nice to have:
Understanding or experience of Zoho API
A clear understanding of Restful API's
Familiarity with ERP, CRM-like systems development
SQL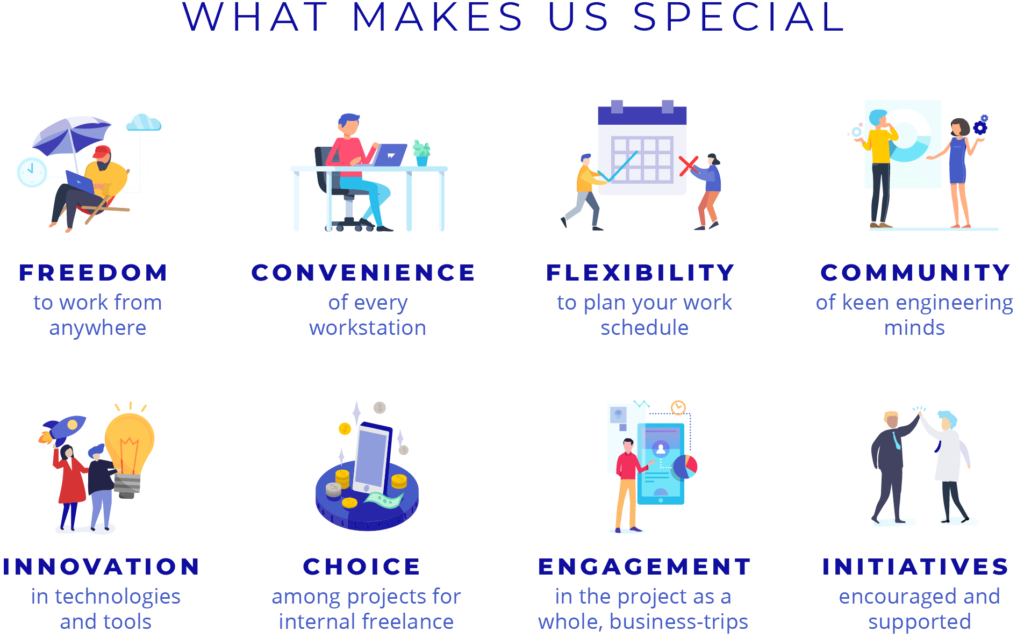 Elena Sierokurova
Recruiter