Core technologies
Java, SpringBoot
Postgres
AWS
Waverley software is looking for Java Developer to join our team of professionals to work on a variety of internal projects.
Waverley is a multinational software engineering company building award-winning software products for both renowned tech giants and innovative startups globally.
• 63% Senior technical staff;
• HQ in Silicon Valley;
• 100% of team members are allowed to work remote;
• Startup engineering culture, the latest technologies.
Responsibilities:
Develop functionality according to business requirements
Collaborate with other programming engineers across the organization to develop best practices
Provide accurate timings and estimates
Maintain project transparency via project collaboration and communication tools
Requirements:
2+ years of development experience in Java development
Experience with server-side Java and related frameworks (Spring, Spring Boot)
Fundamental understanding of database technologies (relational, SQL), especially Postgres
Knowledge of Docker
Experience working with AWS
BS or MS in Computer Science or related academic field
Pre-Intermediate English level ( at least written)
Nice to have:
JavaScript, JQuery, Angular/React, AJAX, JSON, HTML5 & CSS
A clear understanding of Restful API's
Familiarity with ERP, CRM-like systems development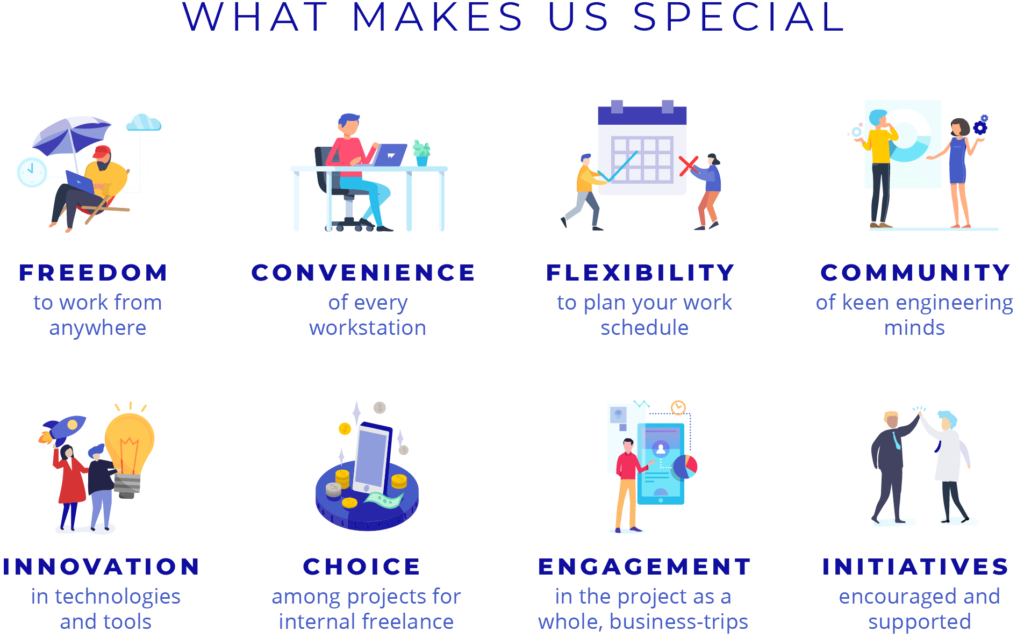 Elena Sierokurova
Recruiter