Location
Lviv / Kharkiv / Remote
Core technologies
Java 11, SpringBoot
industry
Marketing&Advertising
About the Client
Project is an agile content hub comprised of powerful tools that make content creation faster and easier than ever. Rapidly create and publish high-impact customer experiences that drive conversions and engagement – without coding. The platform revolutionizes how brands bring their content journeys to life — without traditional technology + resource constraints — delivering immersive customer experience, and driving meaningful results for the brand.
We are seeking self-motivated Software Engineers to join our rapidly growing development team. The ideal candidate will have experience solving complex business problems as well as developing high performance, large scale, data-driven applications. This position is for someone who makes great technical decisions at a rapid pace.
We have a good working environment, interesting social activities, and a good work-life balance.
Responsibilities:
Design and develop core architectural components in Java using good Object-Oriented programming practices and Design Patterns.
Design and develop scalable software solutions for high throughput, security, and availability.
Focus on Unit-testing, writing testable code, and dependency injection to maximize code testability.
Develop micro-services using Java 11 and SpringBoot.
Deploy your work into AWS using the best tools for the job.
Work with a great team solving hard technology problems.
Requirements:
At least 2 years of experience building and designing web-based applications and APIs.
Experience building Object-Oriented Software Systems in Java.
Knowledge of modern Java frameworks such as SpringBoot and Hibernate.
Experience working in a Unix environment.
Experience developing applications using a microservices architecture.
Experience working with cloud-based environments (ie. AWS) and cloud services such as AWS Elastic Beanstalk, AWS Lambda, etc.
Ability to read and write data from multiple data stores such as MySQL, Postgres, MongoDB, Redis, Memcached, etc.
Experience with modern version control and workflow tools such as git and the Atlassian tool suite (Jira, Confluence, Stash, etc.)
Nice to have:
Experience with eCommerce platforms – for example, Salesforce Demandware, Shopify, Magento, BigCommerce, etc
B.S., M.S. in Computer Science or equivalent experience is preferred.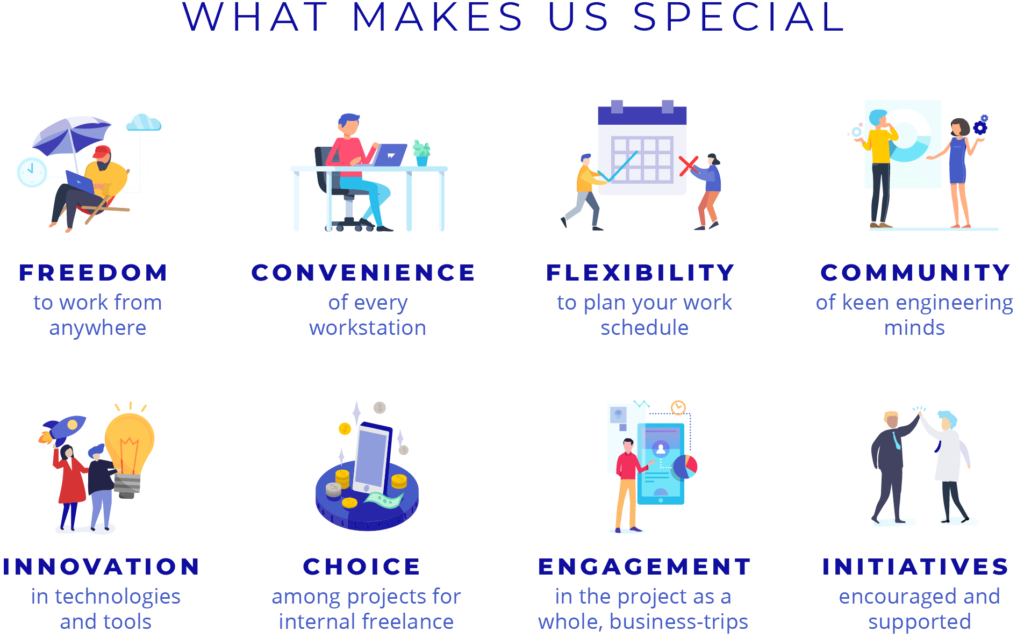 Anastasia Poltavska
Senior Recruiter