Location
All Ukraine / Kharkiv/ Lviv
Core technologies
JavaScript
Angular
Ionic
TypeScript
RxJs
NgRx
About the Client
Our client is a 4500+ people strong global full service cross industry end-to-end partner that applies its deep-running interdisciplinary, collaborative advisory and fulfilment capabilities to change its clients fortunes for the better and – on top of that – add value, quality and focus to their organisations and produce.
20+years of successful deliveries and completions // 400 million € annual turnover // 50 locations all over the world
We're looking for an experienced Front-End engineer to join our European client's team of experts working with the leaders in automotive, bionics, energy management, manufacturing and supply chain management industries and many many more.
The project is a healthcare platform designed to connect remote doctors with the paramedics onsite allowing processing data from different sources.
Requirements:

At least 3 years of experience in software development
Expertise in Angular 7/8
Ability to compose the interfaces using the ready-made components based on the mockups and similar screens
Experience in developing custom component for charts, Maps
HTML5, CSS3, Bootstrap, Typescripts, JavaScript
Experience of RxJs and NgRx
Responsive Web Development and mobile development
Nice to have:
Experience with Agile Scrum Methodology
Degree in Bachelor of Engineering (Computers / IT)
Responsibilities:

Designing and developing user interfaces/web components for the core product
Participate in the APIs design
Focus on writing testable code, and overall software quality
Identify and advocate for new technologies that improve the quality and velocity of product development
Work with a great team solving hard technology problems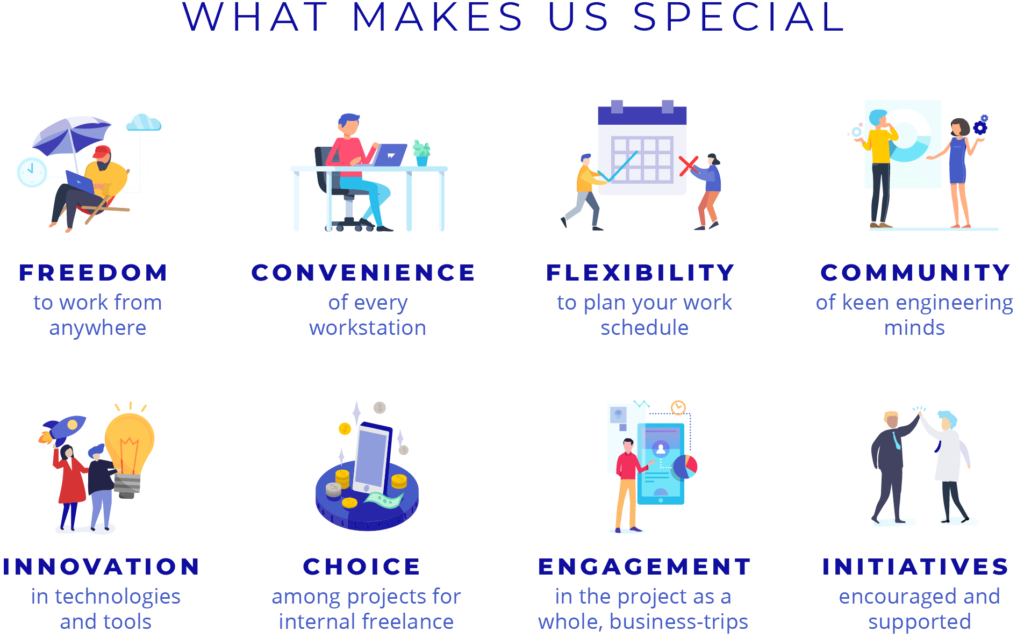 Oleksandra Marynina
Senior Recruiter