Core technologies
Reaсt.js
Redux
NodeJS
REST
JavaScript/ES6+/TypeScript
About the Client
With 90 years as an industry leader, our customer is a family-owned company with 90+ locations worldwide and over 7,000 employees.
The Digital Products Team provides web-based SaaS solutions for event organisers to plan and manage their events. Our customer's digital and event technology tools simplify the planning and management of events and exhibitions from start to finish:  it helps to manage pre-event planning, to keep communication running smoothly on the day, to involve attendees more fully in the experience, and to glean audience insights during and after any event.
This web-platform helps their clients design, plan and deliver immersive experiences for their most important audiences.
About the project:

As a Senior full-stack JS Engineer, you will join a team of talented engineers.
This team is developing Version 2 of a multi-user, real-time, highly visual web application used by large event and exhibition organisers to design their exhibition floor plans in an easy CAD-light manner, sell exhibition space and produce technical plans for stand builders and crew.
Customers can embed a delegate friendly searchable floor plan in their website/mobile app and integrate the sales tools into their CRM via an API.
The product is close to MVP with well-written user stories and a prioritised backlog.
Responsibilities:
Develop front-end and back-end functionality according to business requirements;
Conduct code reviews to ensure code complies with the development standards;
Provide accurate timings and estimates;
Maintain project transparency via project collaboration (JIRA) and communication (Slack) tools;
Participate in all Scrum ceremonies (stand up, code review, backlog refinement, sprint review, planning).
Collaborate with other programming engineers across the organization to develop best practices.
Requirements:
Overall 5+ years of commercial experience in Software Development
Advanced JavaScript/ES6+/TypeScript knowledge and experience with
ReactJS/Redux, NodeJS, REST, HTML5
Experience with NoSQL Databases (Mongo)
Experience with Unit Testing Frameworks
Excellent analytical and problem-solving skills
Ability to work in a Scrum environment
Deep understanding of current and emerging trends of the web platform
A passion to learn new technologies
A collaborative and dedicated team player
English – intermediate (both verbal and written))
Nice to have experience with:
PaperJS or any other vector graphics scripting framework(s)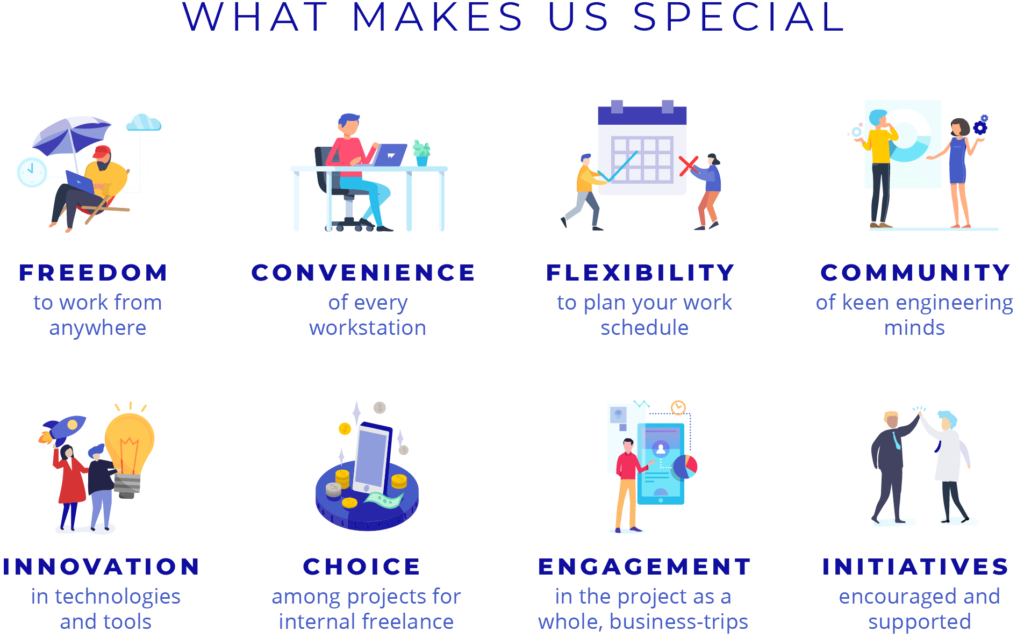 Nataliya Nikitchenko
Recruiter