Location
All Ukraine / Lviv / Kharkiv
Core technologies
Java
RESTful APIs
Message Queues (ActiveMQ, Kafka, RabbitMQ, etc.)
industry
Robotic process automation
Waverley Software is seeking for Senior Backend Java Developer to join our team. You will design, develop our client's core product, deliver greater efficiency to improve business turnaround time. We are building a large-scale RPA (Robotic process automation) system. It would provide the ability to distribute, manage, scale dynamically a virtual environment of systems to perform and process various tasks. This is a full ground-up work, there would be an opportunity for the engineers to influence and shape the technology and also the architecture.
Responsibilities:
Work closely with product management, hardware/software engineering to develop platform capabilities
Write application code following best practices for the horizontally scalable and geo-distributed environments
Independently perform various researches, present results to the team
Deliver code in an Agile team environment
Drive innovation through rapid prototyping and iterative development.
Requirements:
4+ years as a Software Engineer, preferably in a startup environment
Deep understanding of server-side Java and related frameworks
Solid experience in architecting highly scalable systems (SOA)
Solid experience with Message Queues (ActiveMQ, Kafka, RabbitMQ, etc.)
Solid experience building secure and scalable micro-services using RESTful APIs
Fundamental understanding of database technologies (relational/non-relational); BigData technology experience would be a huge plus (Hadoop/Hive, MongoDB/Cassandra)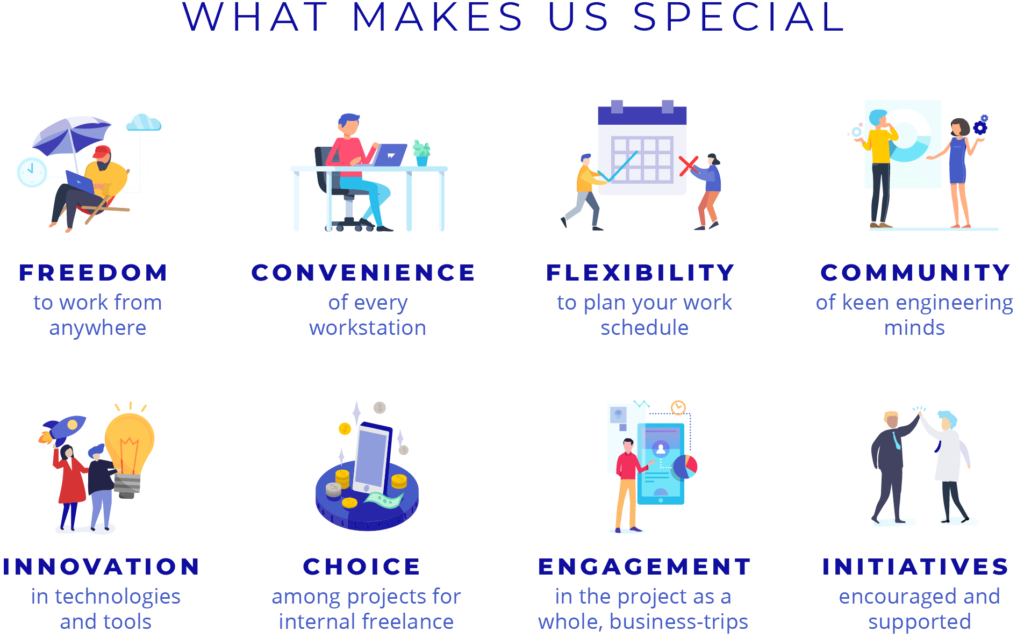 Nataliya Nikitchenko
Recruiter