Location
Remote / Kharkiv/ Lviv
Core technologies
TypeScript / JavaScript
Angular 8 / Redux / NgRx
Angular Material Design components
HTML / CSS
About the Client
Our client develops an ML-driven platform that empowers companies to take charge of product quality in real-time. Using machine learning to analyze data, it collates, translates and categorizes bugs to ensure the quality and stability of any product.
Our client is looking for a savvy TypeScript/JavaScript developer with extensive Angular (2+)/ NgRx experience and a deep understanding of the Redux pattern to join the growing team of core product developers. The hire will be responsible for developing core product UI, internal/external tools, unit and integration testing, and so on. The ideal candidate is an experienced engineer with excellent communication skills, good problem-solver who does not require a lot of managing/mentoring/overseeing.
Responsibilities:
Designing and developing user interfaces/web components for the core product (SPA web application), tools for Data Analysts, UI for ML tools, etc.
Implementing product features using Redux pattern best practices
Build unit test coverage for reducers/selectors/effects and other UI system components
Developing core product analytics
Participate in the APIs design
Build NodeJS/REST-based microservices
Coordinate with different functional teams to implement core product features.
Requirements:
6+ years of development experience
Previous work experience with Angular 2+
Knowledge of Redux pattern and practical experience of implementing it
Proven experience implementing front-end JavaScript / TypeScript applications
Understanding of asynchronous JavaScript
Proficient in CSS, HTML, and writing cross-browser compatible code.
Deep understanding of REST
Deep understanding of HTTP/HTTPS protocols
Excellent self-management skills.
Excellent communication skills.
Will be a plus:
Understanding of microservice architecture
Experience with GraphQL
Node JS experience​
Java / Spring
Kubernetes / Helm
Graduate degree in Computer Science, Statistics, Informatics, Information Systems or another quantitative field.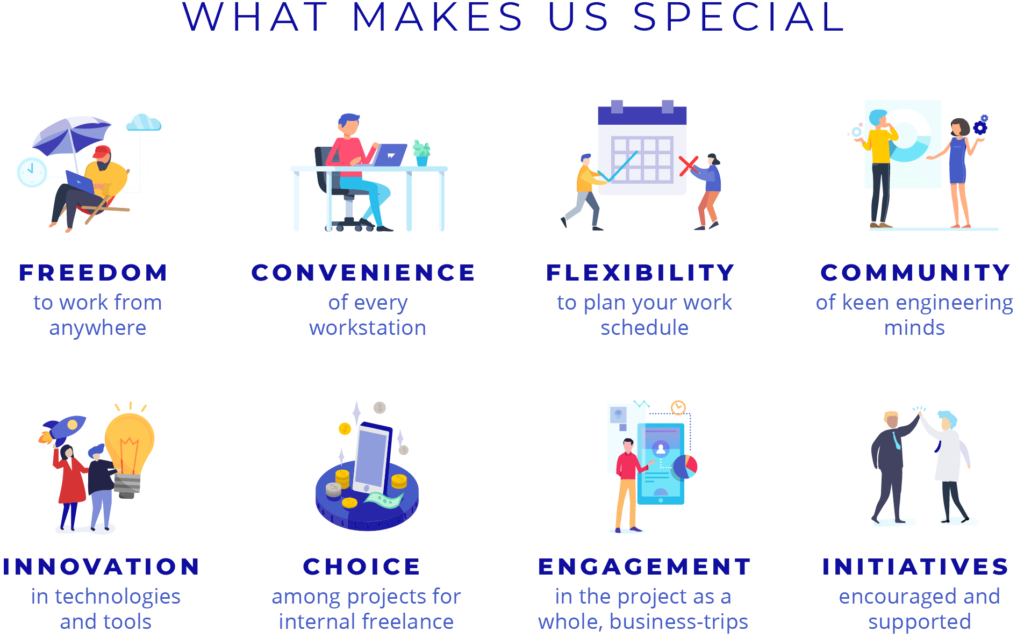 Anastasia Poltavska
Senior Recruiter