Looking for a Backend Developer who is skilled at rapid web development, building backend infrastructure, specializing in using the Django framework, and having deep knowledge in Python. Should also be familiar with frontend technologies.
Responsibilities:
Find and identify new opportunities to fine-tune and optimize our products.
Work with stakeholders and fellow developers.
Work in an agile/scrum team.
Design and implement Python code using the Django framework.
Scale application to handle the increasing volume.
Identify and fix bottlenecks that may arise from inefficient code.
Identify and fix software bugs.
Create a wide variety of unit tests to verify the functionality of the software.
Manage the security of the platform.
Write detailed documentation around the code.
Have knowledge of front-end languages.
Requirements:
The ability to communicate well, problem-solve and critically think.
Should be able to efficiently analyze requirements.
Have working knowledge of microservices, JSON, REST, RESTful Services, and APIs.
Good knowledge of MySQL and PostgreSQL.
Have knowledge about: DNS, HTTP/HTTPS, FTP, SSL, and Nginx.
Experience in Git and Git Flow.
High level of knowledge in Python and Django framework.
Solid Python experience and experience working directly with Django.
Experience in Cloud-based deployment solutions, preferably Digital Ocean, AWS, and Container (Docker/Kubernetes).
Experience with Process Management, Threads and Concurrency, sockets, I/O management, Virtualization, Memory storage, and File systems.
Solid OS skills: Linux/Unix with Shell Scripting.
Experience working with frontend technologies.
Familiarity with event-driven programming as well as the MVC.
Knowledge of Automated deployment and configuration tools.
Should be familiar with Frontend development and have a working knowledge of HTML (Bootstrap Responsive Design), JavaScript (JQuery), CSS (LESS/SCSS), etc.
Have experience with:
CI/CD tools (Jenkin, JIRA, Git, etc.).
Monitoring systems like ELK.
Monitoring tools like Datalog, Zabbix, etc.
Soft skills:
English: fluently in explaining to the customers to help them understand the architect/problems via verbal communication or email (TOEIC > 500 or equivalent).
Sell motivated, independent, and having high commitment.
Teamwork: open and honest, collaborative in team productivity improvement.
Balance discovery phases with implementation work.
Be excellent at working both independently and in a team.
Passion for software development, scalable architecture, and product building.
Top 3 reasons to join us:
Focus on people & career development.
Flat organization structure & Open environment.
Competitive Salary & Benefits.
Why you'll love working here:
13th-month salary.
18 days annual leave + 1 birthday holiday => 19 days.
Hybrid working mode, flexible, not fixed date to the office. The company still encourages people to work from the office more to connect with people.
Premium health care package 24/7 for employees and 2 relatives for free.
Yearly health checking program.
An open, transparent working environment, mutual trust, and self-discipline in time and work management.
Flat organization structure & Open working environment.
Self-organized team, Flexible time, No need to scan fingerprints for timekeeping.
Company motto: people before anything else. 
Orientation: the company's goals will always be communicated and notified in time.
Certificate support and Learning Opportunity.
Monthly tech talks.
Up to 2 days per month for your research/learning.
A working environment that advocates continuous development, both for yourself and the company.
Quarterly team buildings & Other activities: Happy Hours, English Club, Sports Club, Company Trip.
Onboard process: no Criminal Records Guidance, no background check.
Salary will be paid before the last day of the month, paid on time, with no late salary.
And much more to wait for you to explore.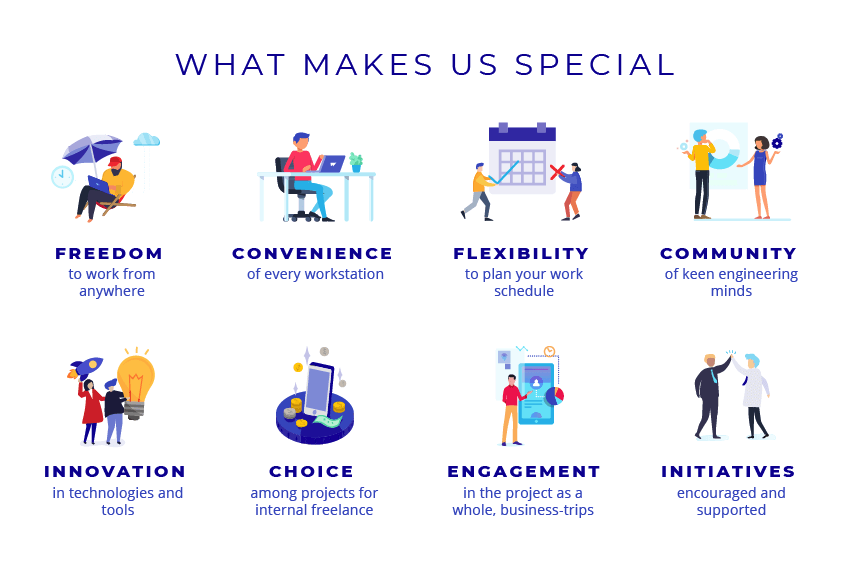 Mr. Thong Nguyen
Senior Talent Acquisition