Location
Lviv / Kharkiv / Remote
Core technologies
QA Automation
JavaScript
industry
Marketing&Advertising
About the Client
Project is an agile content hub comprised of powerful tools that make content creation faster and easier than ever. Rapidly create and publish high-impact customer experiences that drive conversions and engagement – without coding. The platform revolutionizes how brands bring their content journeys to life — without traditional technology + resource constraints — delivering immersive customer experience, and driving meaningful results for the brand.
We are seeking a self-motivated front-end QA Automation Engineer to join our rapidly growing development team. The ideal candidate will have experience testing the UI and API of complex software installations. This position is for an experienced team member who can perform both manual testing and build top-notch front-end test automation.
Our client is a diverse team with many different cultural backgrounds and complementary skill sets and believes strongly in achieving results together.
Responsibilities:
Write front-end automation tests in Javascript/Node JS using a modern framework such as TestCafe
Run your automation tests to verify prior to production deployments
Become an expert user of the client's product, put yourself in the customer's position to identify the high priority use cases for automation
Perform manual tests to ensure release quality for hard-to-test components
Build test plans for new features, execute manual test cases and build front-end automation tests from those test cases
Deploy your work into AWS using the best tools for the job
Work closely with the Engineering team to quickly isolate, reproduce and record defects
Work with a great team solving hard technology problems
Requirements:
4+ years of automated testing experience
Proficiency in Javascript (using front-end web automation test tools such as Selenium, Test Café or Cypress)
Experience with Node.js, Javascript and associated technology stack
Deep Knowledge of modern testing methodologies used to ensure high-quality releases during continuous deployment
Experience with cross-browser tests using Browserstack, Lambdatest or a similar framework.
Experience using testing tools to ensure new product releases are pixel perfect by using screen-shots or similar technology
A good understanding of cloud-based environments (ie. AWS) and cloud services such as AWS Elastic Beanstalk, AWS Lambda, S3, etc.
Ability to read and write data from multiple data stores such as MySQL, Postgres, MongoDB, Redis, Memcached, etc.
Will be a plus:
Experience with eCommerce platforms – for example, Salesforce Demandware, Shopify, Magento, BigCommerce, etc
B.S., M.S. in Computer Science or equivalent experience is preferred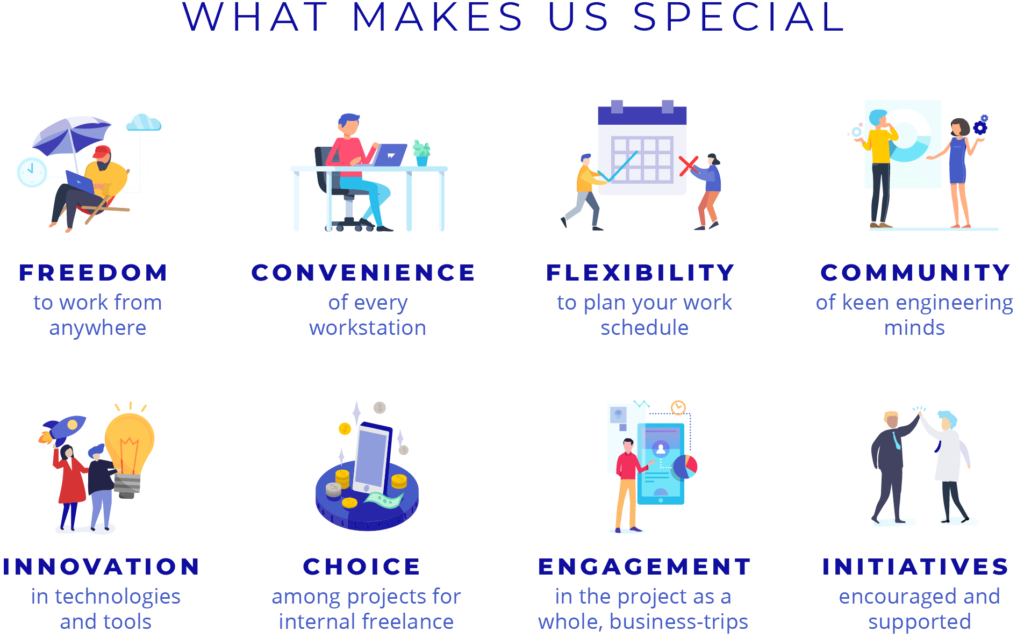 Alina Bugaychuk
Senior Recruiter