Are you a newbie in software development willing to start a career in IT? We can offer you a career path of a QA Engineer at Waverley!
Our Silicon Valley headquarters connects with development centers in Ukraine, Vietnam, and Bolivia. Our teams work with major corporations and exciting startups to bring business-critical projects to life.
For over twenty years, Waverley has built a solid reputation delivering exceptional software to the most demanding clients. We're looking for talented, motivated, proactive QA Interns ready to learn QA topics and take part in building a great company with us.
Experienced QA Manager will be leading your training program, develop an individual learning plan, evaluate your work, and help you grow as a professional. Look what it takes to join us!
Requirements:
Engineering or engineering related degree
Good English written and verbal communication skills
Good analytical skills
Understanding of web and mobile applications
Good theoretical knowledge of software testing
Knowledgeable about popular web browsers (Internet Explorer, Firefox, Chrome, Safari, etc.) 
Familiarity with major operating systems (Windows, Mac OSX, Linux, Unix) and mobile systems (iOS and Android)
Responsibilities:
Follow the training program
Attend meetings with the Client
Work with the team on troubleshooting issues
Analyse product requirements
Execute tests
Develop manual software tests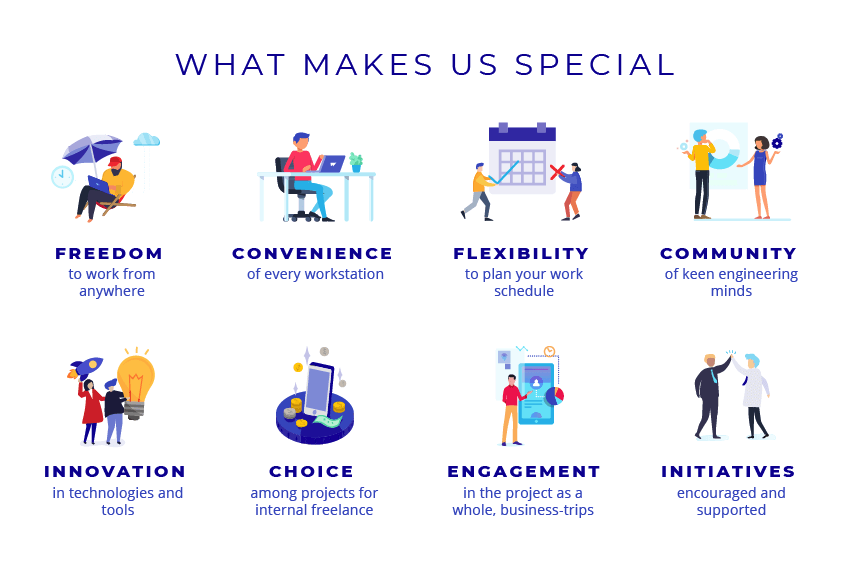 Margarita Burmenko
Recruiter