Waverley News Digest #38 (Jun'21)
This is a periodical journal of the company's most recent news and events. What's new at Waverley?
Newcomers, welcome aboard!
Dmytro Blyakharskiy – JavaScript Engineer, Kharkiv, Oji Life Lab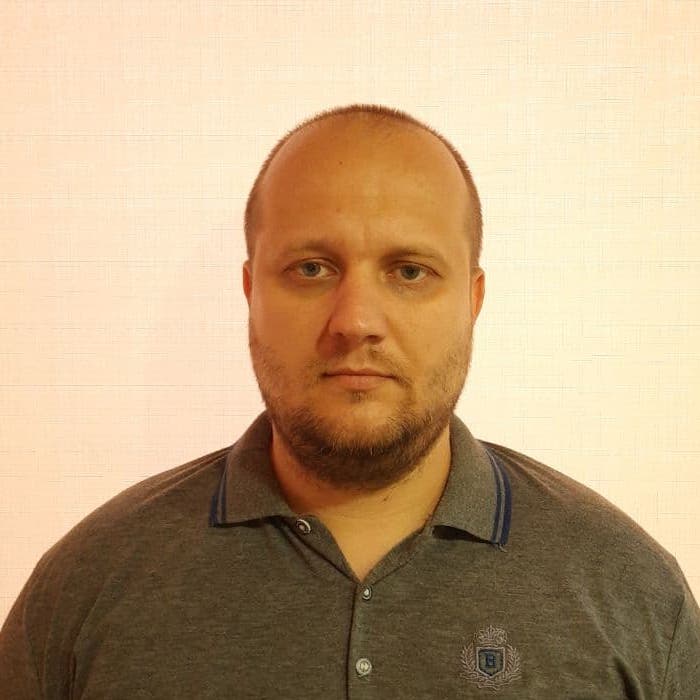 A merry chap – that's how I'd describe myself in short. If there was no need for me to work, I would devote my time to fishing. Any place in the world where I feel good is my favorite place. This year, I plan to change my life.
Kostiantyn Bondarchuk – DevOps Engineer, Remote (Vinnytsia) NTT Disruption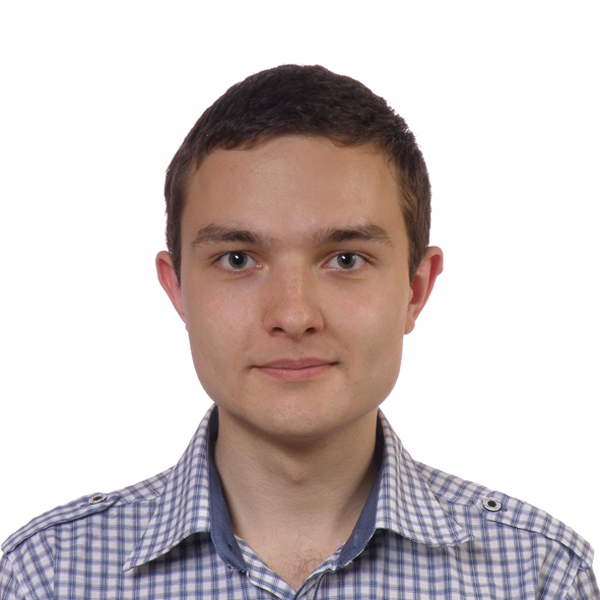 I'd say I'm a cheerful, friendly and responsible person. If I didn't have to work, I would travel the world on my own yacht. My favorite place on earth is the USA. This year, I plan to visit some country I've never been to.
Nikolai Reshetnyak – QA Engineer, Kharkiv, Roolit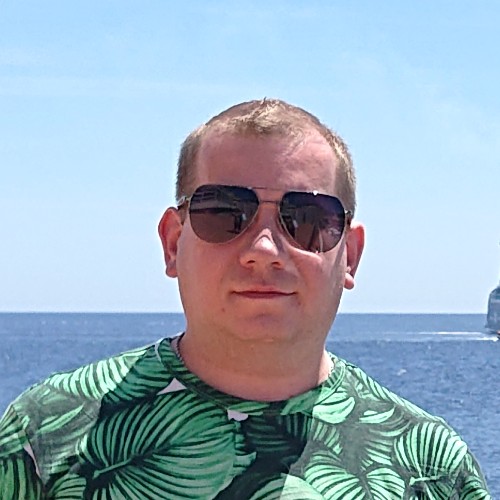 The three words that describe me: punctual, stress-resistant and humane. If there was no need for me to work, I would travel the world. As for my favorite place in the world, there are many of them, depending on the season. This year, visiting the Formula One Grand Prix is on my to-do list.
Sofiya Kozak – Pre-Sales Business Analyst, Lviv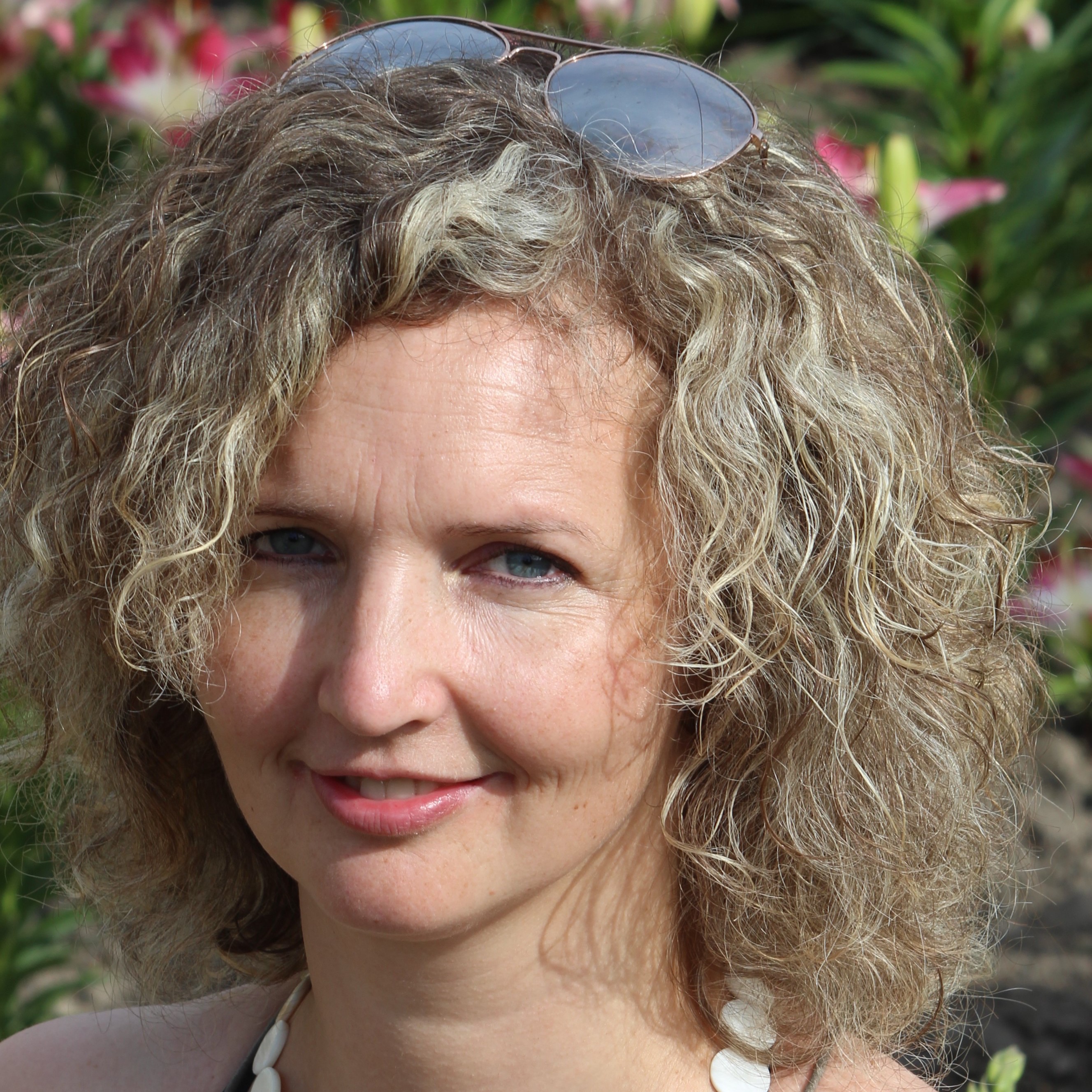 I'd describe myself as a cheerful and sociable person, I always strive to achieve my goal and keep pace at the highest level. If I didn't have to work to earn money, I would support some social projects. My favorite place on earth is the seaside. This year, I have plans to take a hot-air balloon flight.
Serhii Drozd – JavaScript Developer, Kharkiv, Umlaut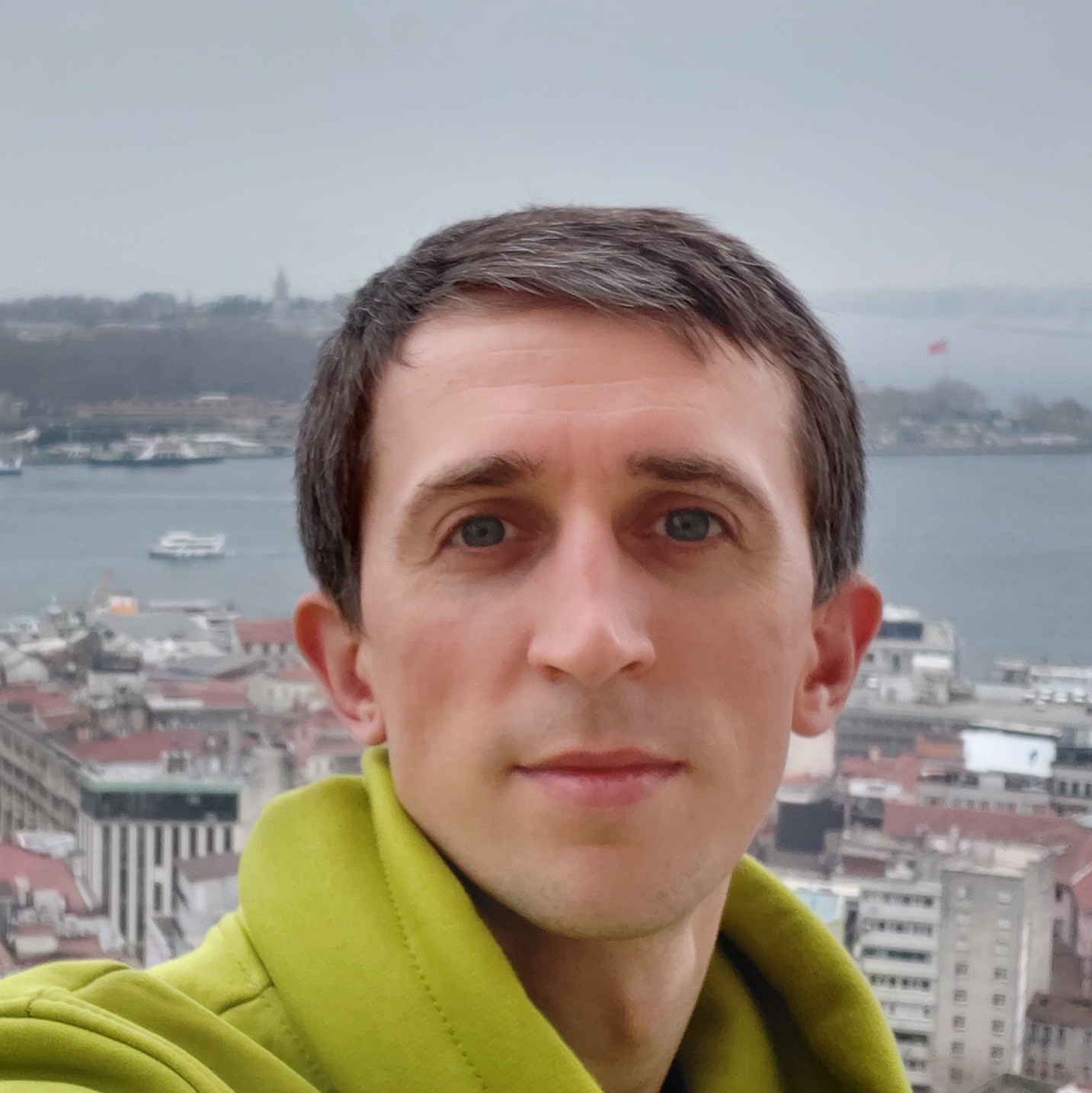 I am an easy-going, nerdy, optimistic realist. If there was no need for me to work, I would travel the world. My favorite place on earth is Rovinj, Croatia. This year, I would like to get a gun license for a smooth-bore weapon.
Oleg Sukharev – JavaScript Developer, Kharkiv, Freeman USA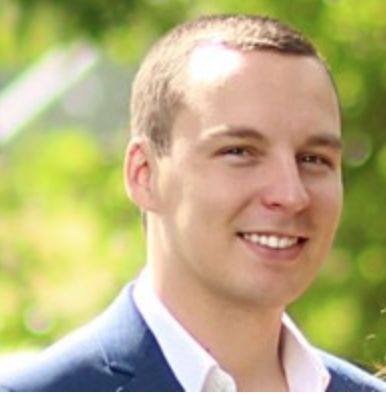 Sociable, goal-oriented, optimistic – these are the three words that best describe me.
If I didn't need to earn money, I would spend more time with my friends and family. For me, the best place in the world is my home. This year, I am planning to visit the Wild Wadi Aquapark in Dubai.
Pavlo Papka – QA Engineer, Remote (Kyiv), ShotSpotter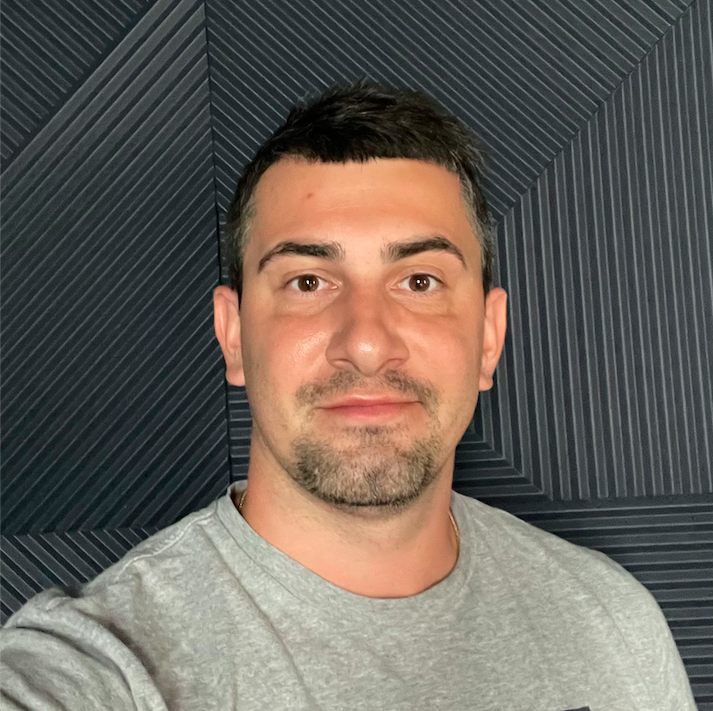 When you ask me to describe myself with just three words, I would be cheerful, sociable, and hardworking. If I didn't have to earn money by programming, I would travel the world. My favorite place on earth is by the sea or ocean. This year, my plans include visiting New York.
Gerson Veramendi – Java Engineer, Cochabamba (Bolivia)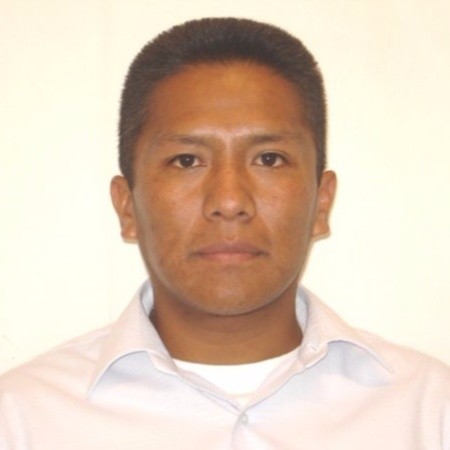 I am a person who likes to work a lot, I love learning new things and always try to help others. If I didn't need to earn money, I would try to help people by doing what I do best: building systems. My favorite place in the world is my home because it is quite cozy, there are the people I love, and I have everything I need at my disposal. This year, I'd like to travel to some very important sporting event such as the Olympic Games, but, unfortunately I fear that I won't be able to achieve it.
Jose Sandoval – Java Engineer, Cochabamba (Bolivia)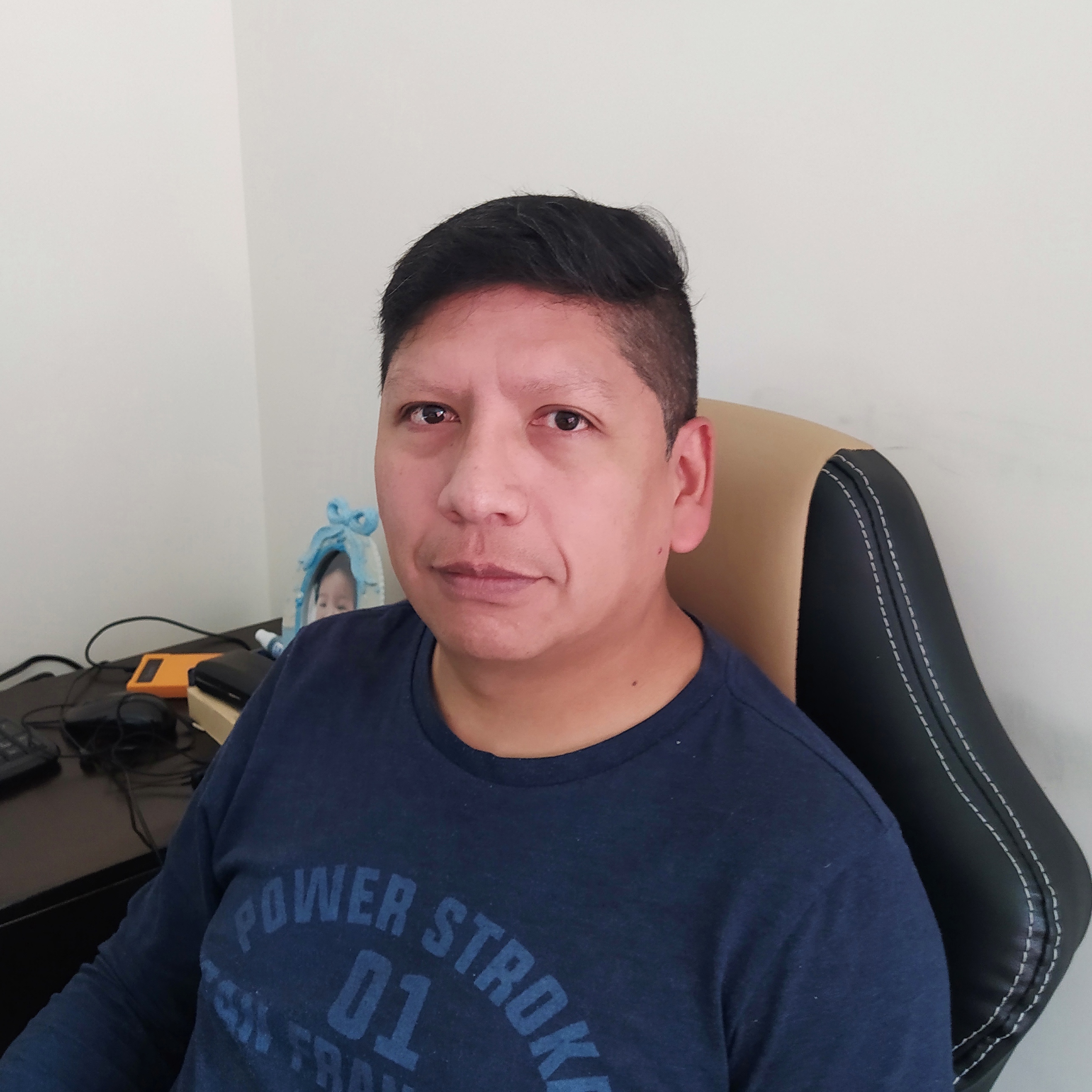 I can describe myself as responsible, tenacious and a little lazy. If I didn't need to to earn money, I would go backpacking. My favorite place in the world is the beach where I can be sitting drinking beer. This year, I'm planning to go paragliding.
Yovana Soto – Software Engineer, Cochabamba (Bolivia)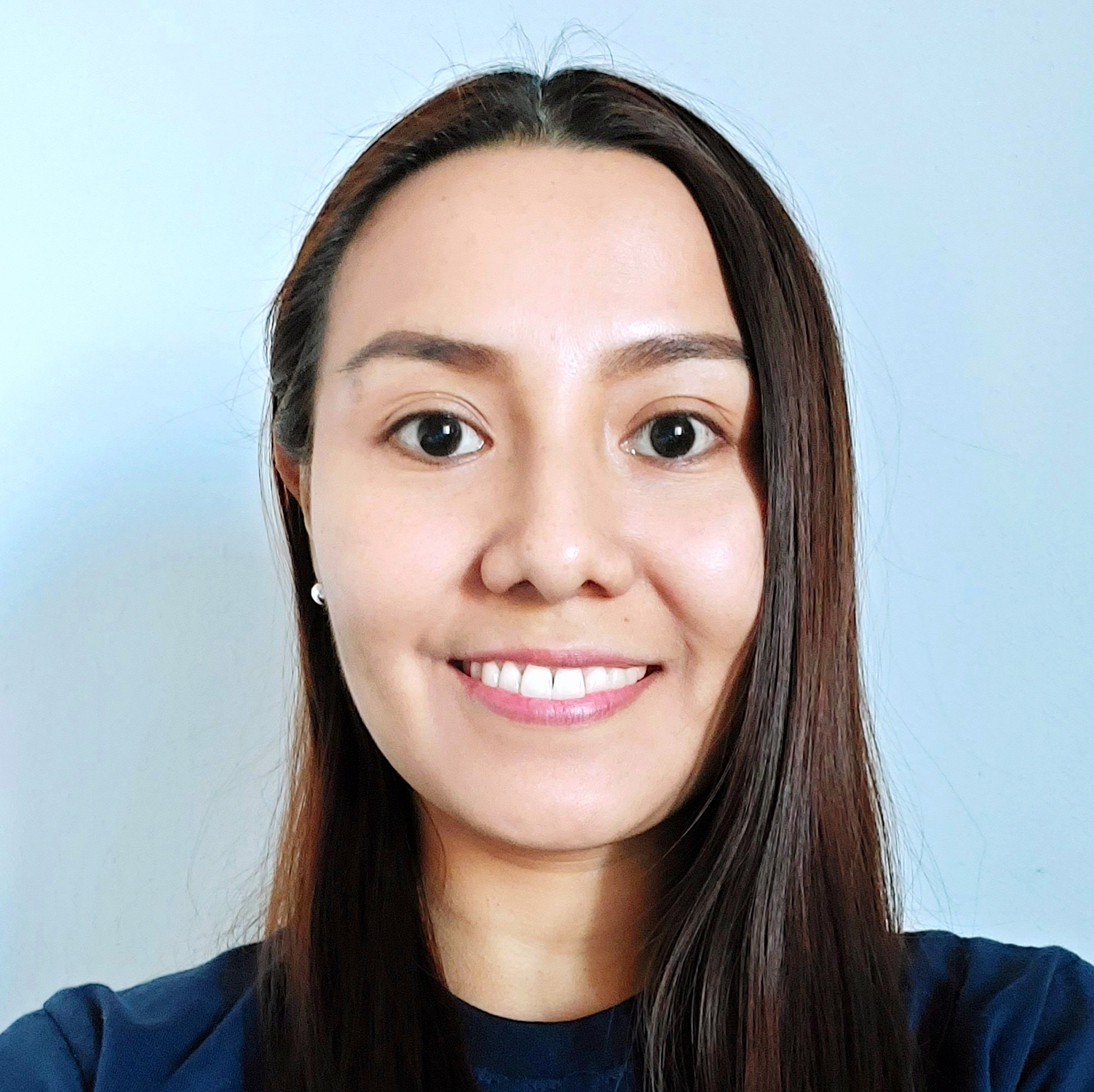 Calm, cheerful, and persistent are the three words that best describe my character. If there was no need to work to earn money, I'd learn how to fly planes. The top of a mountain is my favorite spot in the world. My plan for this year is to get a PMP (Project Management Professional) certification.
Marco Mamani – Java Engineer, Cochabamba (Bolivia)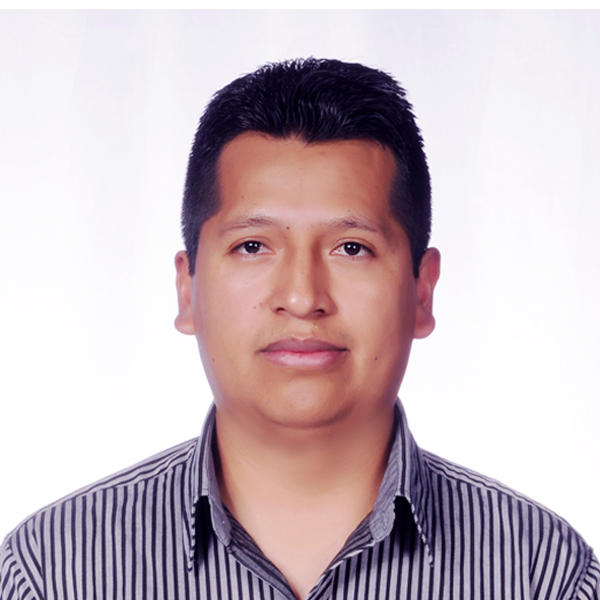 I'm a conscious, determined and enthusiastic person. If I didn't need money I would volunteer for NGOs around the world aligned to the SGD's (Sustainable Development Goals). As for my favorite place in the world, it is the botanical garden in my city. My plan for this year is to take Reiki classes.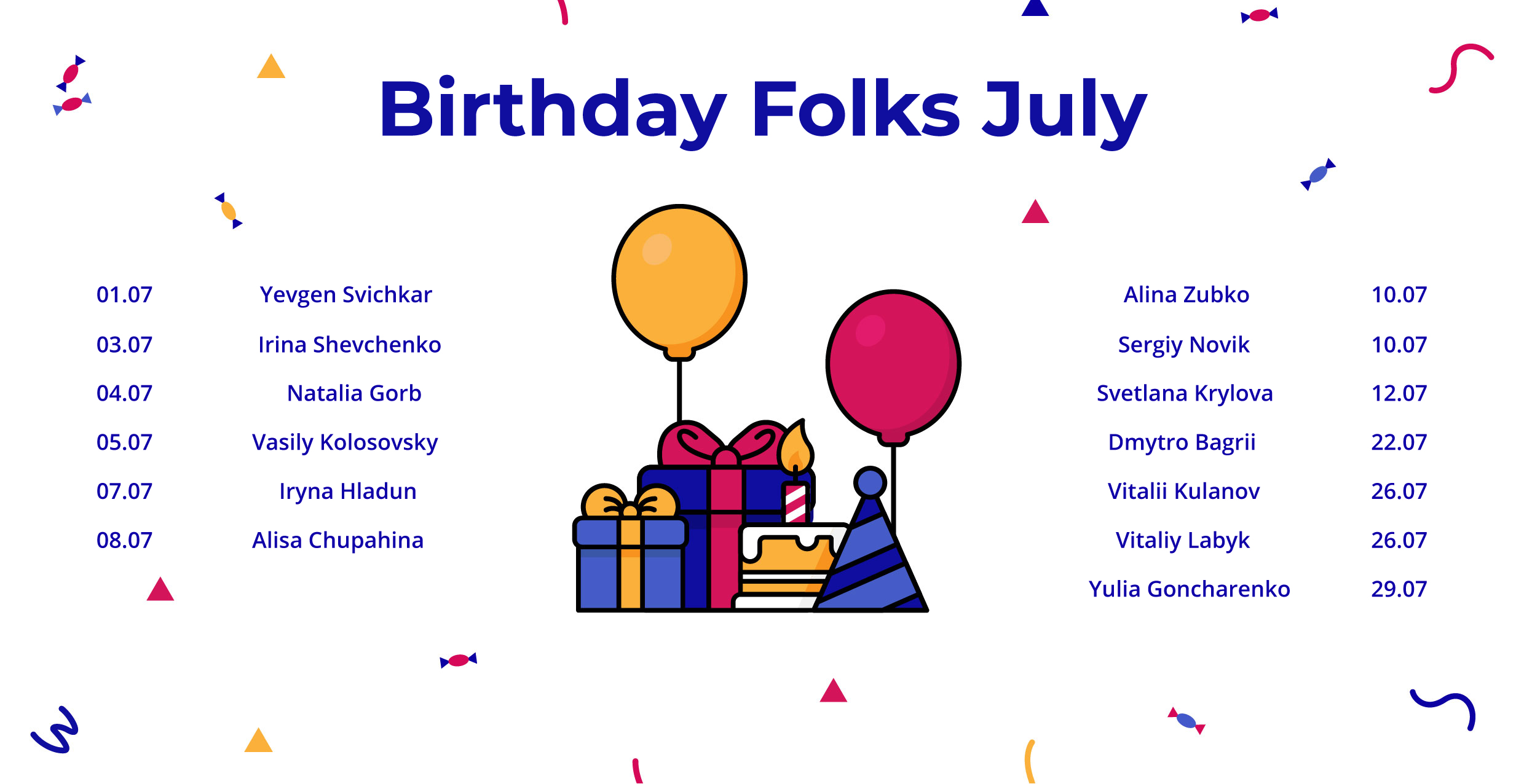 Waverley Blog
Orest Tsitsila, with 5 years in Quality Control under his belt, describes the 5 essential qualities of a testing engineer for success and gives practical recommendations on how to develop and improve each of them.
Read the full article on Medium.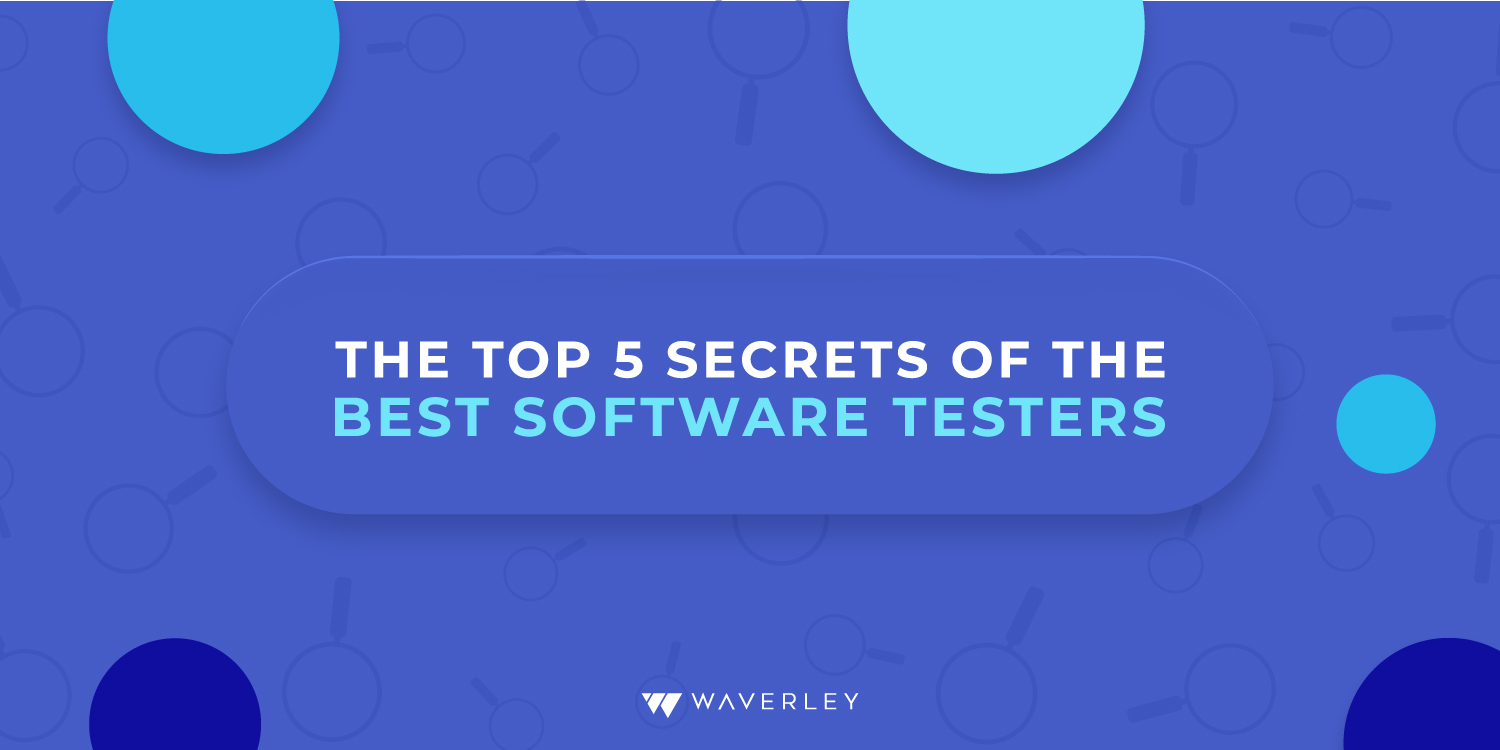 Clients Say We Deliver
We are excited to share the latest feedback from our client Freeman:
Melanie Zacks, Product Manager at Freeman says:
"Our project team from Waverley stays consistent, dedicated, professional, and always positive.
I would like to say a huge thank you to the following people that worked tirelessly to ensure the success of our projects:
Jaroslav Shkarupilo – This man is a genius! His dedication and commitment to our project ensured that we could push forward and go-live with confidence. With his out-the-box thinking and can-do-attitude any project will be a success. He is meticulous, patient, and hard-working.
Maksym Slesarenko – Do not underestimate Maksym, a true dark horse! He might be quiet, but with his powerful mind he is always processing information and trying to find the most efficient solution. Nothing is ever too much trouble and has a wide skill-set range which is so valuable when you have limited resources.
Illia Tokarenko – An inquisitive young mind! He has showed a real interest in what we do as a company and not only focusing on the task at hand, but always looking at the bigger picture. He is not scared to ask questions or challenge something when he feels there's a different way of approaching something.
Dmitry Yakimenko – a true creative superstar. Our projects have a unique userbase with specific requirements. He took the time to research and understand their requirements and created compelling journeys and experiences. With his strong creativity, technical, and problem-solving skills. He is a must have on any project.
Marina Litvinova – Always ensuring perfection! Marina is a master in defining priorities and even when we are facing challenging times, she will overcome these with the biggest smile on her face. She understands the end-user experience and flexible as priorities change.
Alexander Popov – Not all heroes fight on the front-line! Alexander works behind the scenes reviewing, analysing specifications, and executing test scripts and reviewing results. He plays a pivotal role in the team to identify, review, resolve and implement solutions.
Alla Nabatova – I think Alla owns a magic wand! Alla is the glue that holds it all together with her incredible attention to detail, high-level of accuracy, organizational skills, impeccable problems solving skills, and confidence to push back.
Mike Maistrov and Roman Dublenych – most recent super stars to join our team. It's never easy joining a new project, especially when it's in full swing and not much time to get to grips with the product and requirements. They jumped in head first and got their hands dirty!"
Exciting New Projects
The product of our client is focused solely on charging electric vehicles (EVs) and their established business model has been validated by more than a decade in business and thousands of customers. With EVs expected to constitute nearly 30% of new vehicle sales by 2025 and more than 50% by 2040, electric mobility is becoming a reality, the product is at the center of this revolution, powering one of the world's leading EV charging networks and a comprehensive set of hardware, software and mobile solutions for every charging need. It brings together drivers, businesses, automakers, policymakers, utilities, and other stakeholders to make e-mobility a global reality. The Waverley team is building cutting-edge software for a next-generation vehicle charging platform. We architect, design, implement, and test new systems in a rapidly evolving problem-space. We are seeding the team that builds out the architecture, design and implementation of a diagnostic system that will be applied to manufacturing and field diagnostics, and additionally working on prognostics for regular quality checks for the hardware.
Technologies: embedded system products using C/C++ C/C++ coding in a Linux environment Linux BSP platform ARM based MCU development in C/C++ on real-time OS.
Team: Dmytro Bagrii, Sergiy Novik, Irina Shevchenko.
Waverley Vietnam News
Work From Home… Again
With another wave of COVID-19 spreading across Vietnam, June saw various changes at Waverley Vietnam. The Waverley Vietnam team, however, has demonstrated its great adaptability to this situation.
Once again, most of Waverley's team members in Vietnam have shifted to the work-from-home mode. Thanks to the experience from the previous time, the change was no shock for anyone and most of the infrastructures, such as VPN, were in place to ensure an efficient and secure working-from-home period. The real challenge was to keep everyone motivated and connected. Below are some examples of what the team has been doing to make working from home more interesting.
Home delivery birthday cake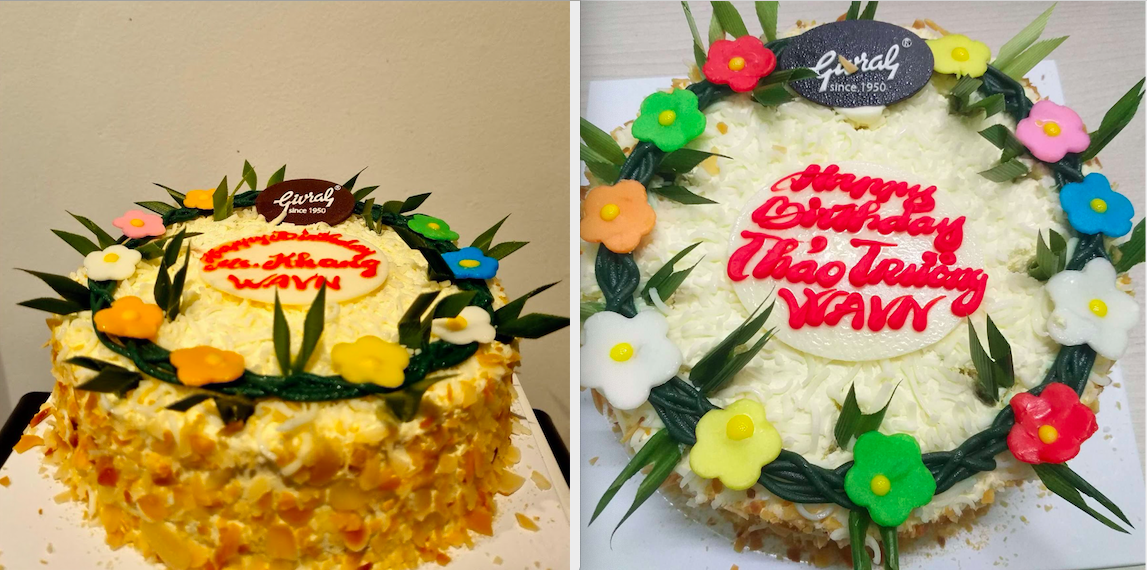 Imagine for a moment that your birthday falls during the long, long days of the COVID19 quarantine.You wake up and start thinking that this is going to be a forgettable birthday for you. Suddenly, somebody knocks on your door, you open the door and there comes a huge box from Waverley with a big birthday cake inside! "How lovely it is to start my birthday with this lovely cake brought to my home door!", said Khang, Waverley Vietnam's accountant, who received the surprise birthday cake delivered to her house.
Yes, the Waverley Vietnam team never misses a team member's birthday, even in the COVID-19 times. It's not the cake, but the care that matters to everyone.
Work-from-home allowances
Working from home is often linked with an increased electricity bill, which could be an issue for some staff. As a solution, the Waverley Vietnam office decided to give a small allowance to its staff to ease their worries about their monthly electricity bill during the hard COVID-19 days.
Connecting people
Virtual Team Challenge
Kudos to Waverley Vietnam's office HR team for their efforts in organizing a virtual game that helps the team members feel more connected with each other when working from home.
The virtual game includes several fun challenges, such as taking photos of one's workspace, photos of one's homemade food, physical exercises, or taking creative photos from online meetings, etc. Each task is associated with a score, and those with the highest total scores will be the winners. Different prizes, which come with lovely gifts, are waiting for the different groups of winners. Look at some of the first responses to an ongoing challenge: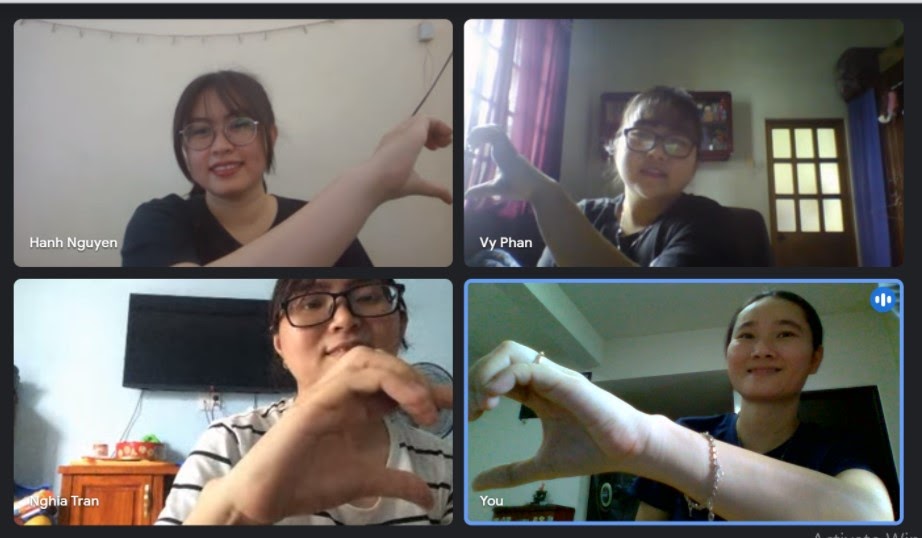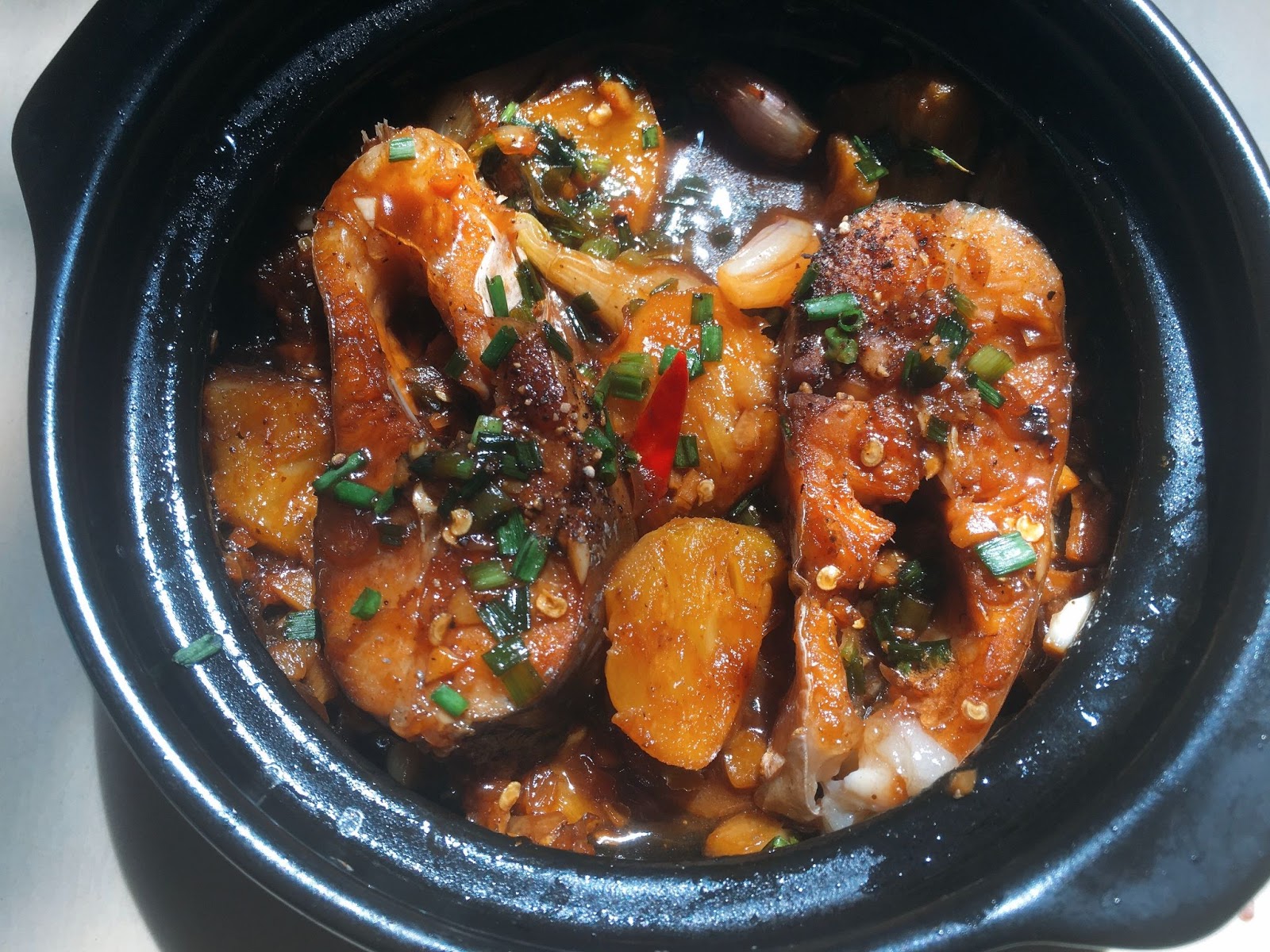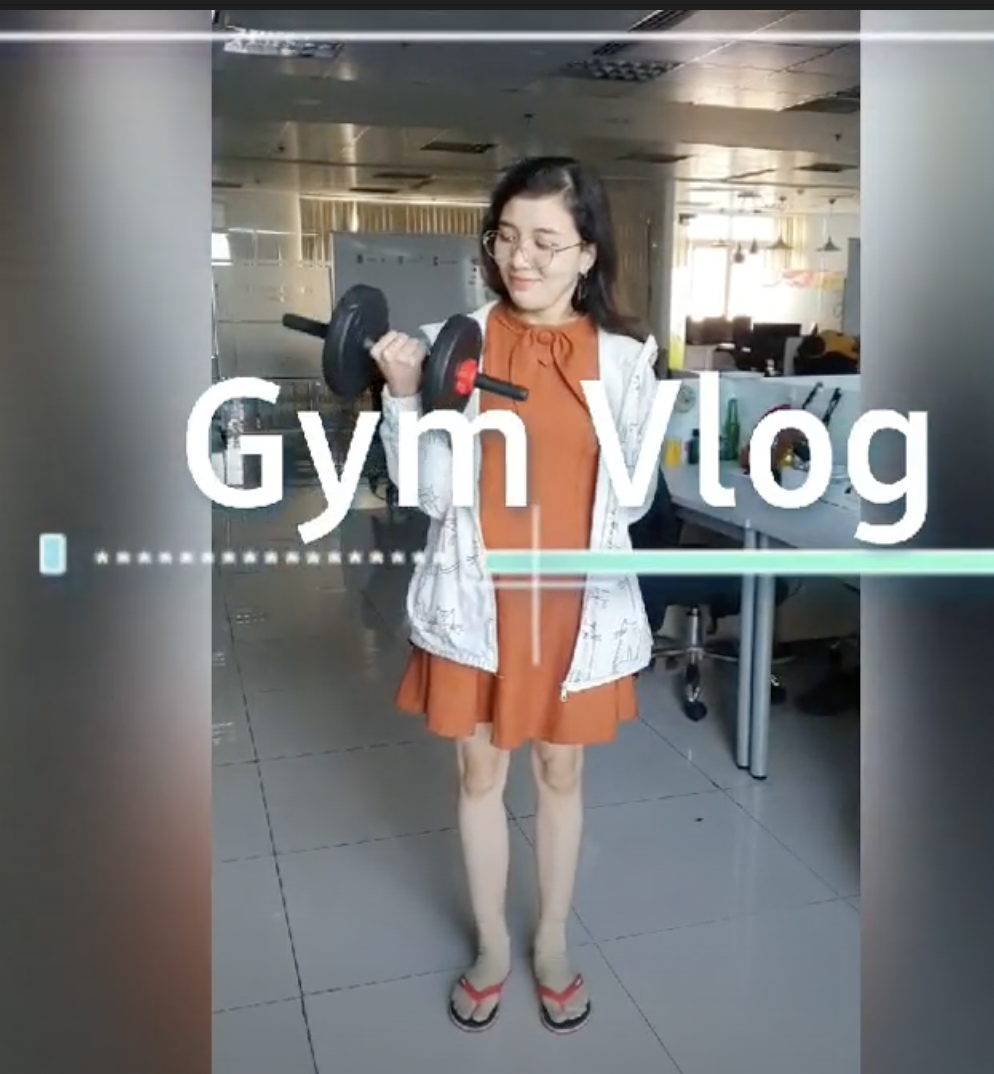 Although the challenge has not reached its final stage, it already reveals a diverse, humorous, creative side of Waverley in Vietnam.
Online Toast Master
The Monday Toast Master of Waverley Vietnam is still running as usual, with some adjustments to fit its new online mode. Although it was not easy to maintain the exact atmosphere and activities as the offline version, the online version remains exciting and helps to spice up the team's Monday afternoon.
Online Leadership Development Program
As planned in May, the first series of the Leadership Development Program was delivered in June. With the new COVID-19 situation, the management decided to conduct the training sessions online. Here are some comments from the training participants:
"I joined the leadership course a couple of weeks ago. Although it was online, we were provided with plenty of materials. It was interesting, indeed, and useful for those who are, or will, be performing the role of leaders. I learned a lot of skills useful for both leaders and seniors. It should be a must-have training course for all team members who are senior and want to be promoted to higher positions such as leader or manager."

Quote from Cuong, Senior Software Engineer
"The training course helps me obtain valuable knowledge and experience from my seniors. I can directly apply this knowledge in my current work. Additionally, the online format allows me to maintain my work efficiency and a positive mood, as I can interact more with my colleagues when working from home."

Quote from Hoan, Senior Software Engineer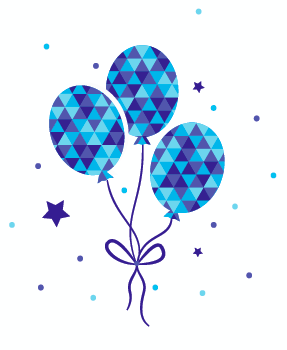 News from Waverley Ukraine
Congratulations on a newborn baby!
Serhii Korol has become the father of a baby-girl – Yelyzaveta. Congratulations to your family on the newborn and we wish you amazing days together ahead.
Kayaking trip on Vorskla River
This tradition is exactly as old as Waverley Ukraine is. Every year we meet the summer on the kayaking trip: paddling, swimming, chasing clouds and mosquitoes, dancing around the bonfire, and chilling with our amazing Waverley Team.
"I liked the organization of the ENTIRE trip. It was superb! It was the first kayaking trip in my life, but I didn't expect it to be so cool! I liked paddling, I managed to learn it from the very start 🙂 Transfer, camp – everything was great! "

Olena Pyvovar, HR Manager
"I liked pulling the boats through the rubble and that I didn't drink a lot of alcohol. I like the atmosphere of the many partying groups of people. My boat was the best. I didn't like to paddle for Natalie;) It's a pity that there is not enough time in a day, such a large company needs more time to spend it together"

Pavlo Dolgov, System administrator
"This was my first time kayaking and visiting the Kharkiv office and seeing the guys there and from other cities. Kayaking and spending time in the camp was super exciting and fun, I enjoyed the paddling, the absolutely delicious food from the organizers (and that perfect welcome drink they served), the beer-pong and charades, the singing with the guitar, the night in a tent, the campsite itself – just everything! As to the organization, everything was well thought through, both on the party of the organizers and our amazing Liubov Chorna ❤️ As for the city of Kharkiv, one day is not enough to explore much, but I definitely loved what I saw 😍 And, of course, the Kharkiv office is great and everyone there was so friendly and welcoming that I wished I could stay longer! That's probably why I even forgot some sandwiches in the fridge 😂 Hope they came in handy for someone starving ))) Looking forward to coming back!"

Iryna Hladun, Content Manager
Teambuildings: safe & fun
We can't see each other in the office on a daily basis, but we don't miss a chance to meet with our team on team buildings to share our work&life experiences. As the weather has been great for outdoor meetings and activities, we've held many team buildings. So, let's recall the positive team vibes:
Muse:"We had a marvellous day off with the beloved members of our small team. We went to the rope adventure park, climbed trees, and had a lot of fun. We took a ton of photos and laughed our heads off. The evening passed in a cozy restaurant with delicious seafood, wine, and shisha. It was a truly heartwarming day in a family-like atmosphere!" shares Alyona Marshavina.
Plannuh: "We did away with all the Friday evening client meetings and rushed to a go-kart tournament. The racing started as soon as we left the office – everybody wanted to get to the location on time 🙂 On site, we split into teams and the real competition started! Only the fastest and the most skillful ones made it to the finals 🙂 All the contestants received acknowledgment certificates, and the three winners even got cups! Traditionally, we closed the evening with dinner in a cozy restaurant and heart-to-heart conversations about our hobbies. We always maintain a very good habit – we never talk about work during our gatherings, because it's always better to get to know your colleagues from the other, non-work-related, side." says Alyona Marshavina.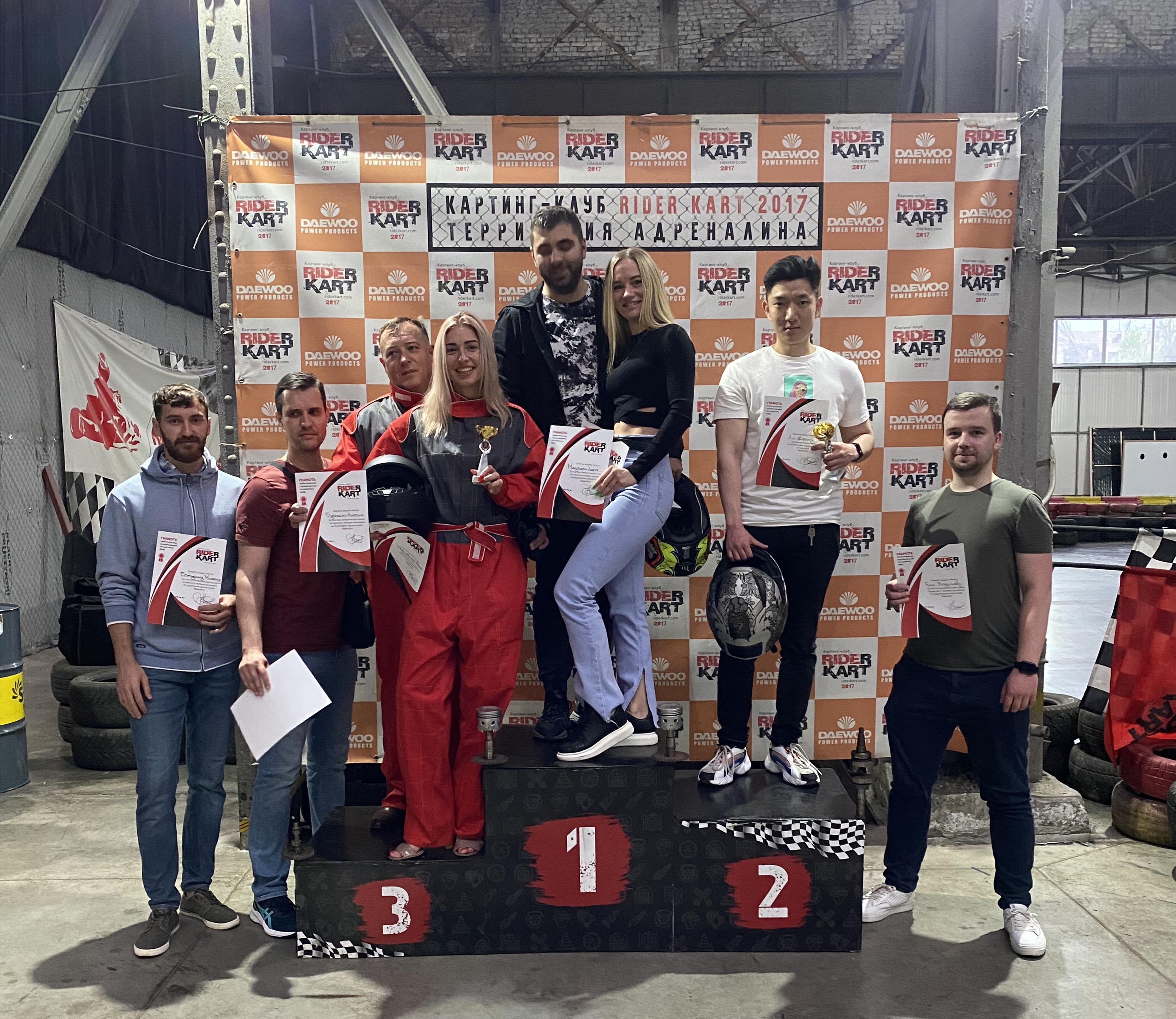 Accountant Department: "After online meetings became the new normal, it was a true feast to see everyone live. It was fun, delicious, and longed-for!!!" shares Yuliia Goncharenko.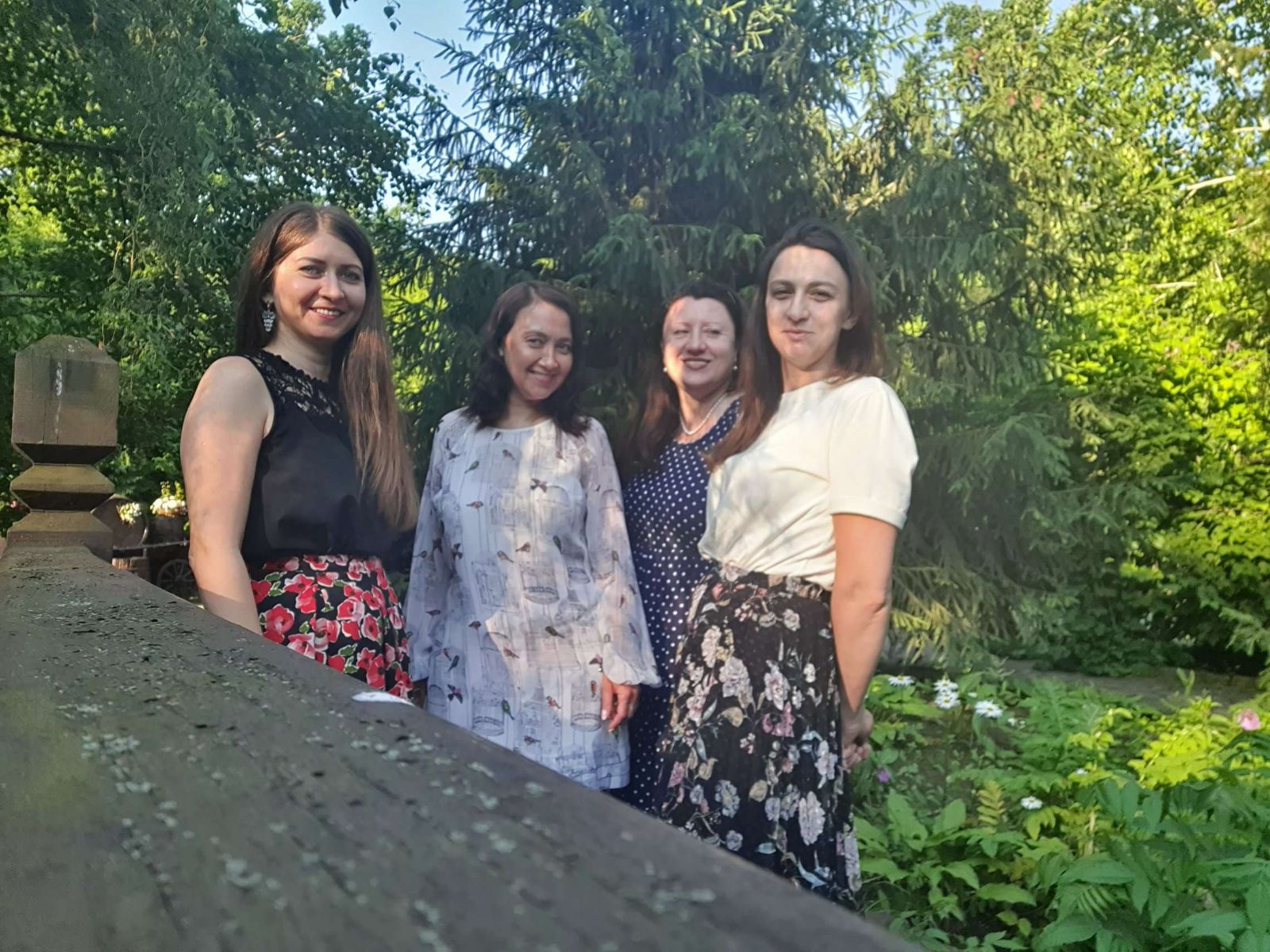 Announcements: Pay Attention!
Waverley Ukraine All hands announcement!
The festive All Hands Meeting dedicated to Waverley Ukraine Anniversary is coming. At the beginning of August, we are going to get together online to discuss the news and events of the last year. And of course, we will also present the Thank You chocolates to everyone who's been thanked! You still have a month to think of colleagues, who helped or are still helping you with something, and thank them with a small, sweet present. Also, don't forget that you have the opportunity to ask questions to the company management either anonymously via the form or directly during the meeting. Watch out for the All Hands Meeting announcement in August!
Now, go ahead and share your "thank you" vibes and ask questions by filling in this form.
Children's drawing contest: "My dad / mom at work"
Dear parents, there is a great opportunity to keep your children busy this summer – we are launching a children's drawing contest at Waverley!
The rules are simple:
– Your children draw a picture of "My dad / my mom at work";
– You add the Waverley logo or sign the drawing;
– You post a photo of this artwork on social media and tag Waverley (@waverleyukraine on Instagram, Waverley Software on Facebook). P.S. the post should be in your profile, not in the stories;
– There are no restrictions for the age of participants and the number of drawings;
– We are waiting for your posts until August 1.
Every participant will receive a gift from the company! Go for it!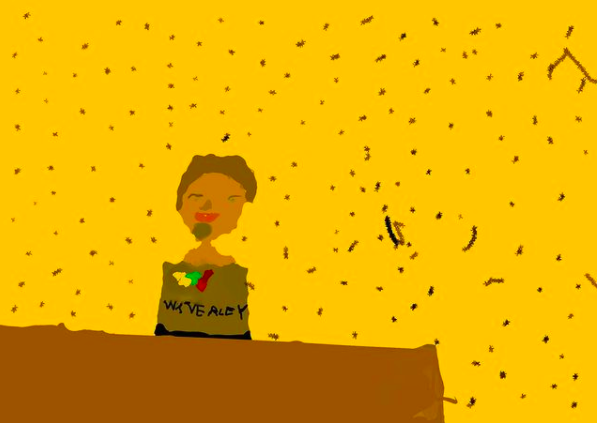 Upcoming Professional Holidays
In June we celebrate the professional days of Accountant Managers and System Administrators. Our biggest thanks and lots of appreciation to the best accountants and sysadmins ever.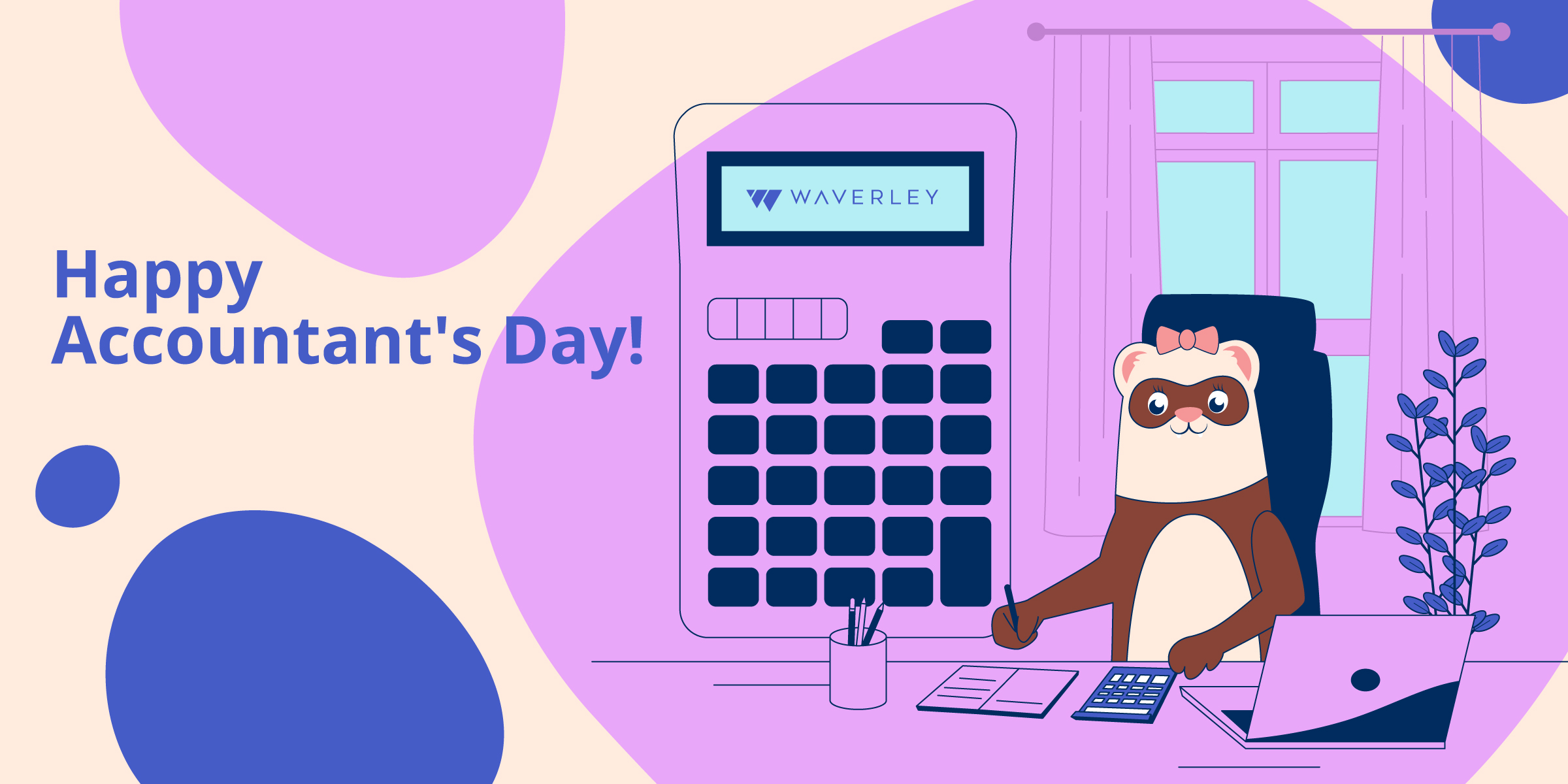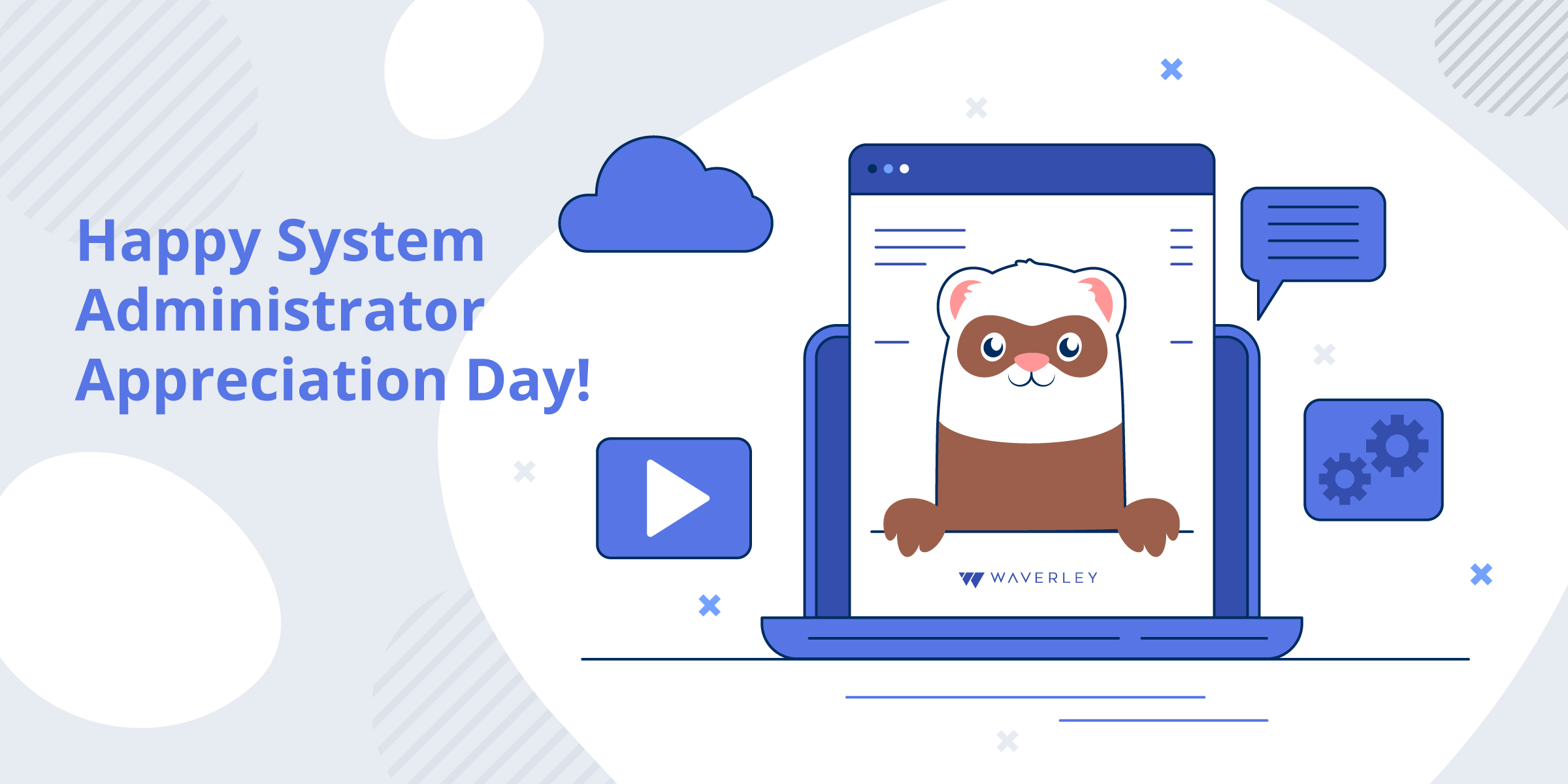 Waverley Ukraine Kayaking Trip 2.0
It's time to start getting ready for our second kayak trip this summer!
The dates are July 31 – August 1
As usual, we set off in Okhtyrka, and paddle along the Vorskla River.
You are welcome to have as many of your friends and family join the trip as you wish.
Join the #kayaking chat in Google Chat or turn to Liuba Chornaya if you have any questions. Hurry up to register here.