We Create Custom e-Learning Solutions For
Commerce and Non-Profits
Educational organizations and training centers can unlock the benefits of digital learning software development with custom online education software for courses, authoring tools, educational platforms, and learning portals.
Corporate Customers
Leverage e-learning for business to digitize your employee training, professional learning and development, product training programs, or create brand new corporate e-learning applications and boost your in-house talent management.
Educational Institutions
Improve the administrative, teaching, and learning experience using online education software, custom learning management systems (LMS) and student information systems (SIS) boasting vast e-learning app functionality and integrations.
Products For e-Learning: Development Services
Waverley delivers full-cycle education software development for custom e-learning: design and architecture, front-end and back-end feature development, quality assurance, maintenance, and support.
e-Learning Developers That Exceed Your Expectations
With deep experience in e-learning software, our versatile developers have what it takes to provide high quality service and smooth operation in educational app development, both simple and complex.
Senior software engineers
on average to start a development team
of experience in software development
of probability that we have expertise in your technology stack
Success Stories: We Help e-Learning Companies in the USA and beyond
We successfully deliver services in custom e-learning development for companies that are bringing innovation to the educational and professional growth field with their e-learning projects.
Educational Platforms and Online Courses With Rich Functionality
We provide robust systems for e-Learning: education and training solutions with a variety of features achieved with custom education software development services.
Learning and Management Systems For Various Learning Formats
Waverley provides education software development services to build e-learning applications for multiple learning models.
Game-based Learning
Gamification, in-app currency, badges, leaderboards are a great e-learning solution to increase engagement.
Blended Learning
More learning opportunities and flexibility by combining EdTech solutions with classroom experience.
Social Learning
EdTech solutions work for remote learning with communication and collaboration features.
Immersive Learning
Close-to-real-life learning experiences with real-time simulations powered by AR/VR technologies.
Adaptive Learning
Artificial intelligence algorithms leveraged to build educational apps that offer more personalized learning experience.
Microlearning
Skill-based learning activities that are always at hand with quiz apps, chatbots, flashcard and short content software.
Classroom-based Learning
Custom supporting e-learning software and IoT solutions for use in a classroom environment.
On-Screen Learning
Interactive real-time learning experiences with virtual classrooms, webinar and live video streaming software.
Why Choose Waverley For Custom e-Learning Software Development
Delivering e-learning software for companies worldwide, we keep to our unchanging values that make the e-learning projects we work on so successful.
Professional Approach
We make sure the online learning development process we follow complies with agile practices and e-learning standards for e-Learning application design and provision services.
Reliable Partnership
We believe that the companionship and trust we build with customers from the get-go is the key to successful projects. Learning solutions are no exception to our partnering strategy.
Strong Background
Waverley's e-Learning developers, project managers, QA specialists, and other team members are mature technology experts with decades of combined experience in software development.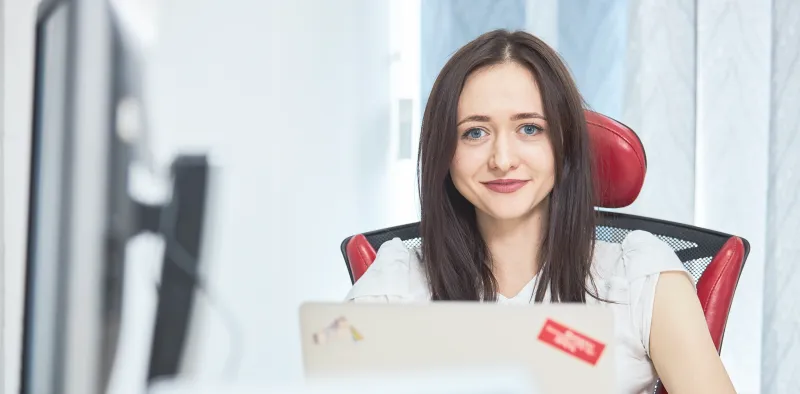 Looking for e-Learning Software Developers? Let's Talk
FAQ
Do you create custom e-learning solutions?
Yes, we create custom e-learring solutions for different fields such as commerce and non-profit organizations, corporate customers and educational institutions.
Do you provide integration services for elearning solutions?
Yes, we have a team of professionals that will help you with integrated services for elearning solutions that include CRM, Analytics, Legacy apps, eCommerce, collaboration and external apps
How long does your custom eLearning development take?
That depends of the feature set, solution complexity, selected team size and level of expertise, intended use and the number of users, whether we're creating the solution entirely from scratch or leveraging some open-source tools, etc. To get a more detailed estimate, please contact us using the form below.