Pick Your React Development Model
With Waverley, you can choose the engagement model that works best for your software development needs.

Dedicated React Development Team
Outsource React development to our team of software engineers working on a specific part of your project.
Enterprise React Development
Quickly build a global team of 3-100 React developers and other tech specialists to create a large-scale system.
React-based Product Development
Order full-cycle React development services to build your software product from scratch or transfer your existing software development.
React JS Development Services We Offer
Waverley is a React.js software development company that can satisfy a wide array of customer needs for versatile React development services.
Benefits of Using React JS
Why opt for React JS development services for your project?

Code usability
React JS is an easy-to-learn and flexible JavaScript library for web app development that which can be quickly adopted by an expert JS developer and utilized in multiple ways.
Modular structure
Due to its reusable components and building blocks, web application creation and React JS maintenance is time-saving, fail-proof, and cost-efficient.
High performance
React's virtual DOM and server-side rendering help create fast, complex web applications with rich and dynamic user interfaces.
Versatility
Use React.JS to build cross-platform web and mobile apps. Or, for native app development, use React Native–it actually feels like working with React!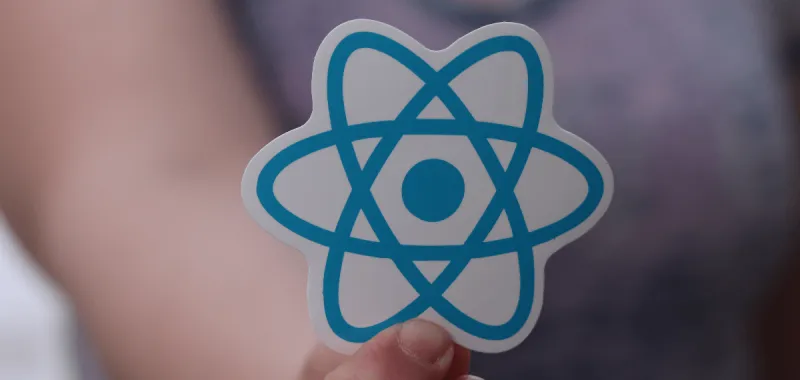 Our React JS Development Process
Based on our experience, a well-organized software development process is key to the project success.
So how does our React development team work?
Our Tech Stack
Waverley's React development team consists of experts with deep expertise
in the entire JavaScript ecosystem providing top software development services.
Why Choose Waverley for React JS Application Development?
Our tech team stands above our competition in the software development services due to its unparalleled characteristics.
Code Quality
Our coders guarantee that your mobile or web application code is clean, bug-free, and well-documented, following the industry and our React development company standards.
Project Management

Our certified PMs and Scrum Masters make sure the software development process runs smoothly and keeps the tech team well-informed, motivated, and easy to communicate with.
Security
Our software development company is ISO27001-certified, granting you the additional confidence in the security of the React JS development services you entrust to us.
Industries We Serve
With us as your React development company, you are certain to have both reliable React JS developers and trustworthy domain experts by your side.
E-Commerce and Retail
Create your own online stores and payment solutions with SEO-friendly, engaging, and dynamic user interfaces.
Entertainment
Develop feature-rich and high-performing media portals, social networks, streaming platforms, etc.
Enterprise
Disrupt your industry service standards through the digital transformation of your business operations.
Data Science
Pack your innovative solutions into functional and user-friendly UI/UX designs.
Healthcare and Fitness
Deliver accessible, highly functional management and monitoring web applications for both healthcare providers and patients.
Travel
Ensure smooth travel experience with web and mobile apps for e-booking, tracking, travel safety, etc.
E-learning
Drive educational revolution with immersive learning portals, engaging streaming platforms, and interactive web apps.
Manufacturing
Utilize the power of software development services to streamline, automate, and modernize your production line.
FAQ
What is the cost of developing a React JS Project?
The cost of software development services hinges on the type of software you want to develop, collateral technologies to be used, system complexity, the level of involved tech team members, and a number of other factors. You can find out our React development company's rates; just provide some information about your project using the form below.
What is React JS good for?
React JS  is a straightforward, flexible JavaScript library used for front-end development. It works beautifully for companies that want to develop clear, functional, dynamic user interfaces for single-page web applications, web portals, websites as well as mobile apps. We recommend opting for React JS web development to build:
Personal or corporate blogs

Chat and community apps

Social Networks (React is powered by Facebook, in fact)

Online stores

Finance apps

CMS platforms

Streaming platforms

News portals

e-Learning portals

Booking apps
Can you build mobile apps using React JS?
React JS can be used to build progressive web apps that are cross-browser and cross-platform, providing a native-app look and feel when used on mobile devices. In addition, with React Native app development, we can create native mobile applications for Android, iOS, and Windows devices. React Native is adapted for a variety of OS, including desktop OS, TVs OS, and even Virtual Reality apps, bridging React JS and native controllers and making React Native apps just as fast as native applications.
How can my project benefit from React development?
First, software development with React JS is fast and efficient, which allows you to quickly build, test, and push your first product version or MVP to the market. Second, React is a flexible JavaScript library that allows you to combine different technologies and customize your product. Finally, React is relatively plain and easy for software developers, making React-powered apps fail-proof, maintainable, and scalable.
How soon can I have my React development team ready to start?
Having delivered React development services to a variety of clients, we can say that the team onboarding period typically takes several days to a month, depending on your project scale and location. React JS is a popular technology with a mild learning curve, allowing us to tailor your development team's composition to your individual project needs. 
Does your software development company guarantee the quality of services?
Waverley is a veteran in the IT industry, with three decades of software development experience. Our CTO office is dedicated to maintaining programming, testing, and project management excellence. Two-thirds of our tech team are tier Senior and higher and hold multiple professional certifications and acknowledgements. Also, our React JS development company boasts a 4.9 Clutch rating based on our clients' reviews and Top 15 Software Development Global ranking in the year 2022. 
Reach out to your future React JS developers!