Waverley News Digest #39 (July'21)
This is a periodical journal of the company's most recent news and events. What's new at Waverley?
Newcomers, welcome aboard!
Oleksii Bieliaiev – Frontend Engineer at Reprise, Kharkiv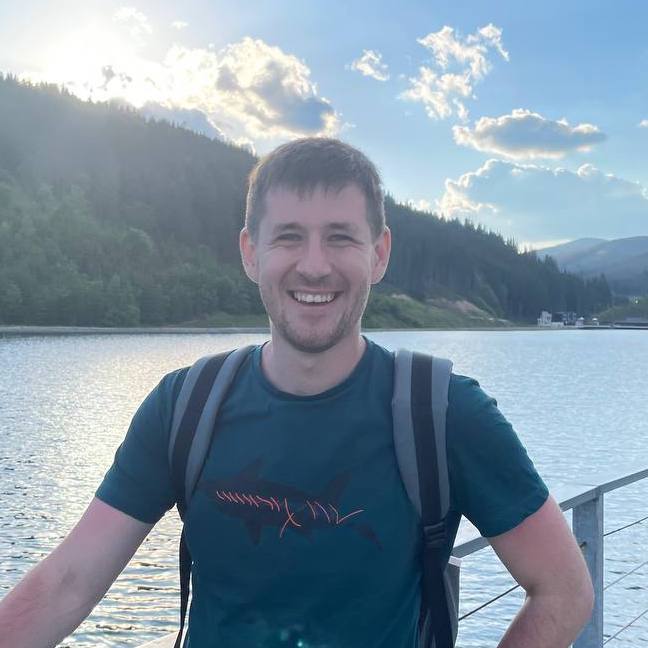 I am a friendly and calm person. If I didn't have to earn money, I would engage in the optimization of housing development and spend a lot of time with friends and family. For me, the best place in the world is somewhere in the wild far away from the city, and, by all means, with my family.. This year, I'm planning to assemble a quadcopter by myself, only by following the manual – just for the sake of creating and figuring out all the details.
Denis Karpov – Full-Stack Engineer at Umlaut, Kharkiv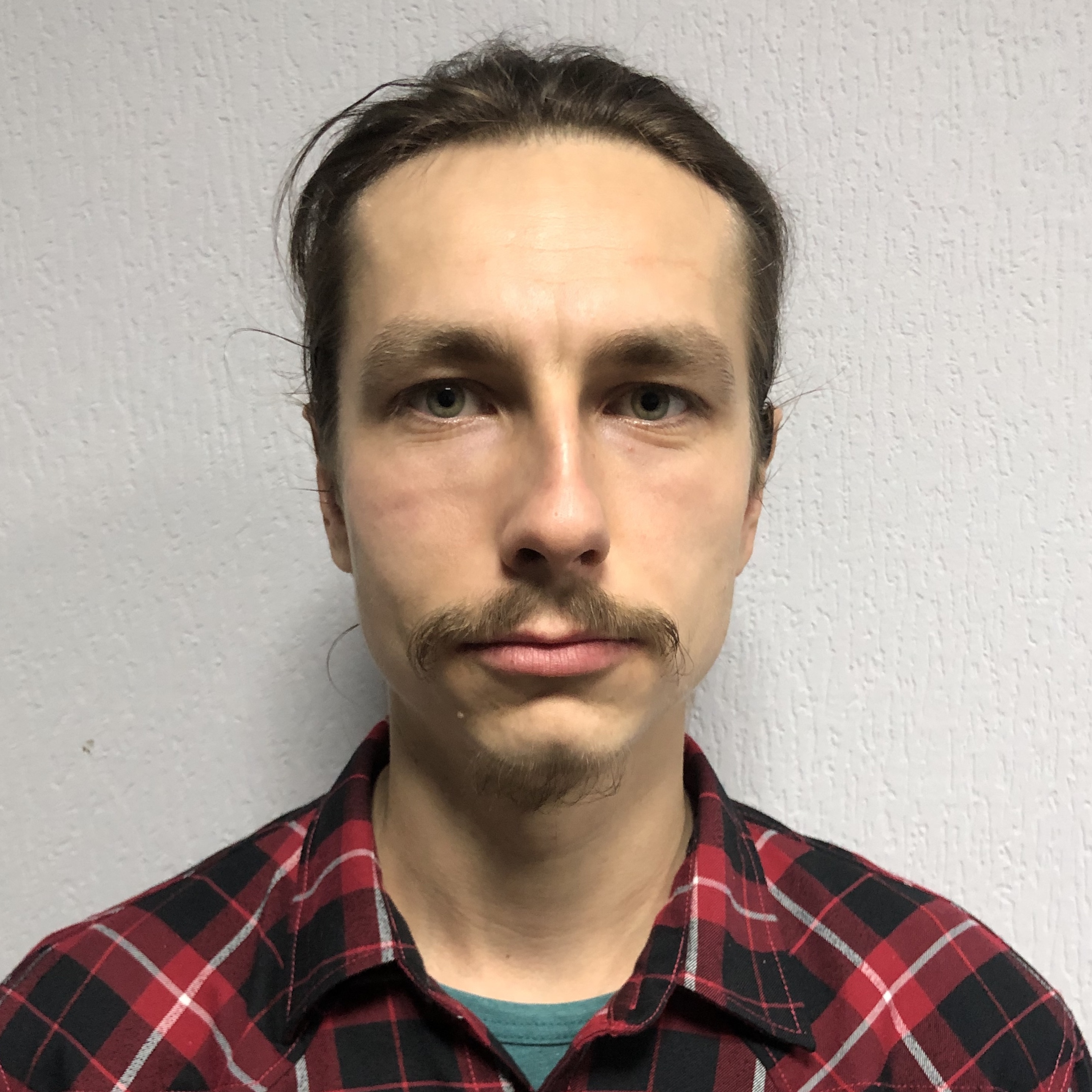 If I had to describe myself in three words, I'd say I'm a serious, serious, and serious person. I have many plans for this year – buy some cars, win a basketball tournament, and go for a vacation with my wife.
Gleb Malynovsky – .Net Engineer at TechSafety, Lviv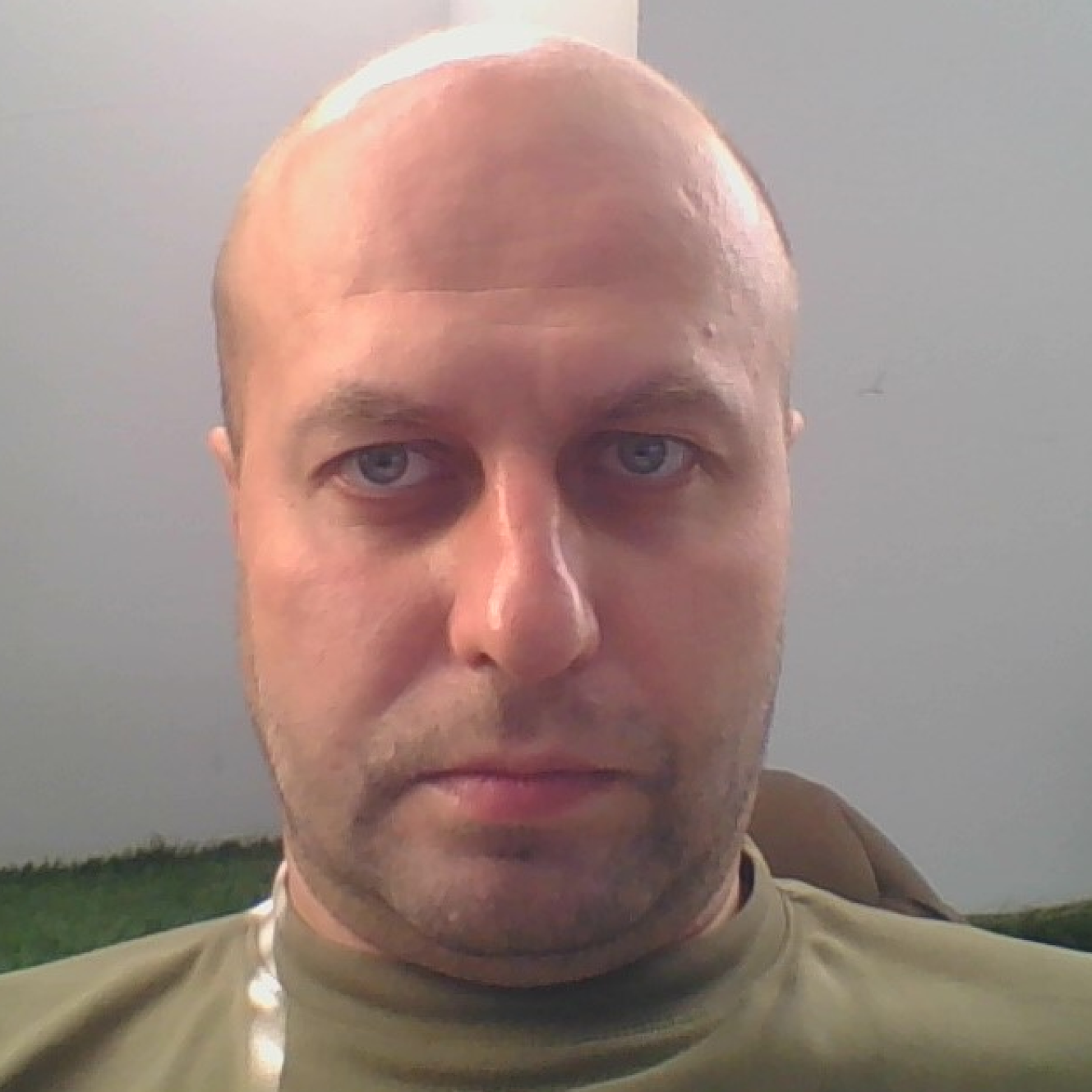 Traits such as curiosity, stamina, and commitment to principle best describe my personality. If there was no need for me to make a living, I would travel a lot. My home is my favorite place in the world, though. This year, I will probably leave it all and go wherever the road takes me.
Aleksey Suprun – Image Analyst at Invicro, Kharkiv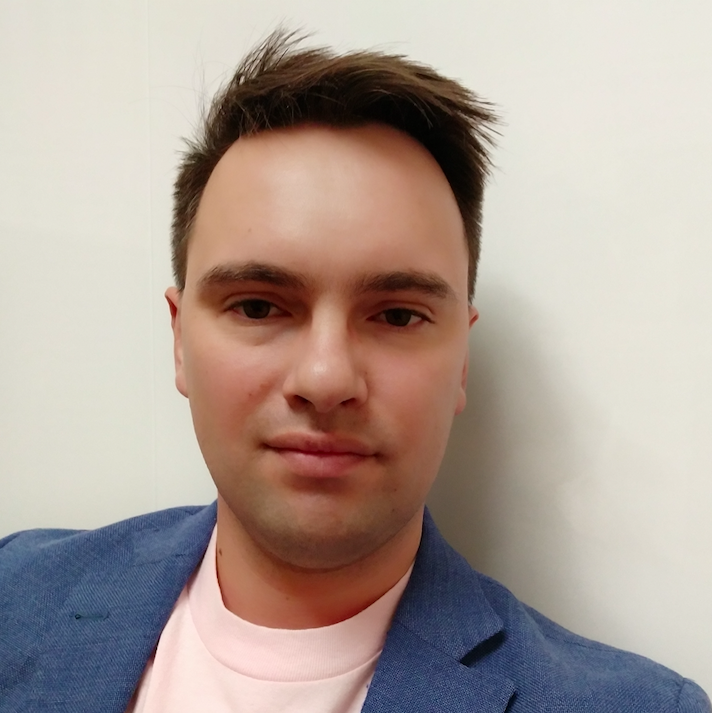 I can describe myself as cheerful, active, and persistent. If I didn't need to earn money, I would teach kids sports. My favorite place on earth is my home. This year, I'd like to learn to dance.
Vadym Agarkov – DevOps Engineer at Woolly Labs, Kharkiv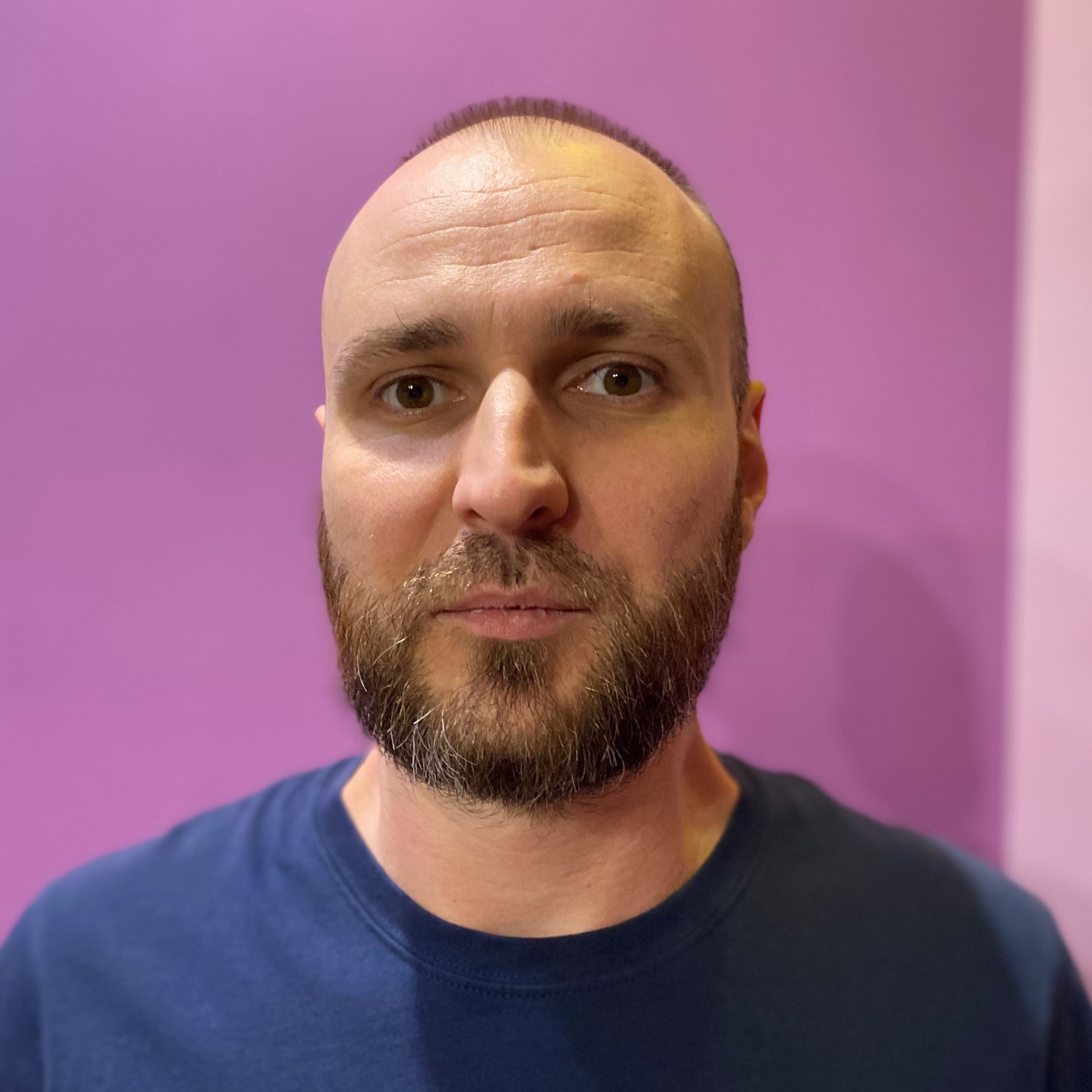 People describe me as a promoter of humanism, the public good, and DevOps values. If I didn't have to earn money, I would go into music and charitable activities. As for my favorite place, I feel fine anywhere 🙂 This year, passing my exams and getting GCP and k8s certifications are on my to-do list.
Alexey Zagatskiy – JavaScript Engineer at Plannuh, Kharkiv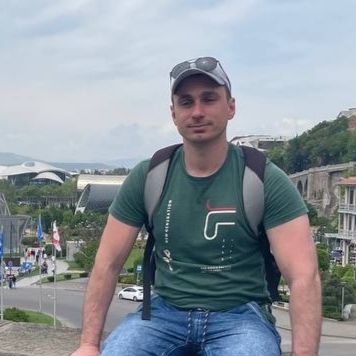 With just three words, I can describe myself as responsible, determined, and tongue-tied. If I didn't need to work to earn money, I'd travel around the world. For me, the best place in the world is where it's warm and shady. This year, I'm planning to visit Montenegro.
Kateryna Sergeeva – Trainee QA, Kharkiv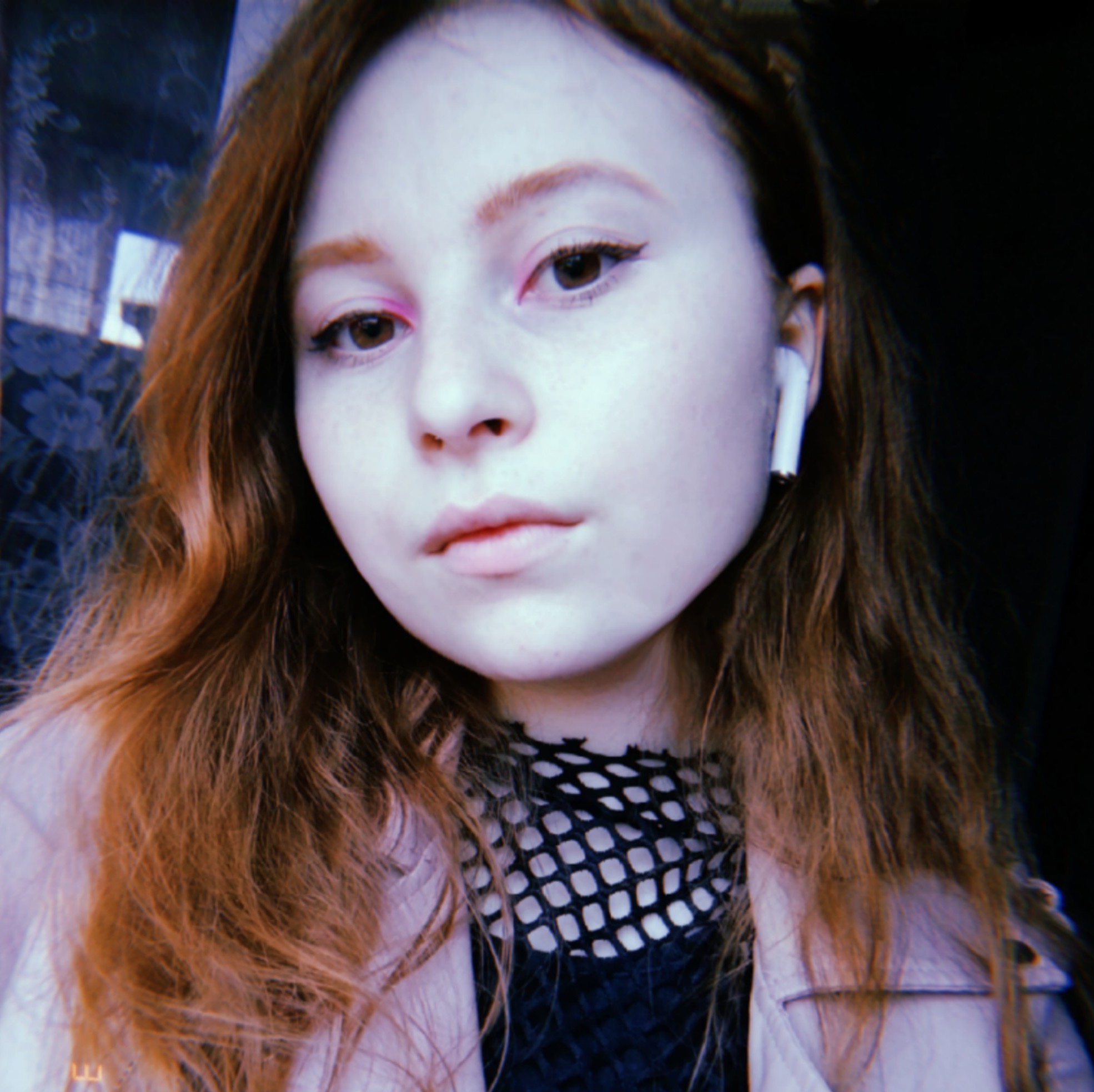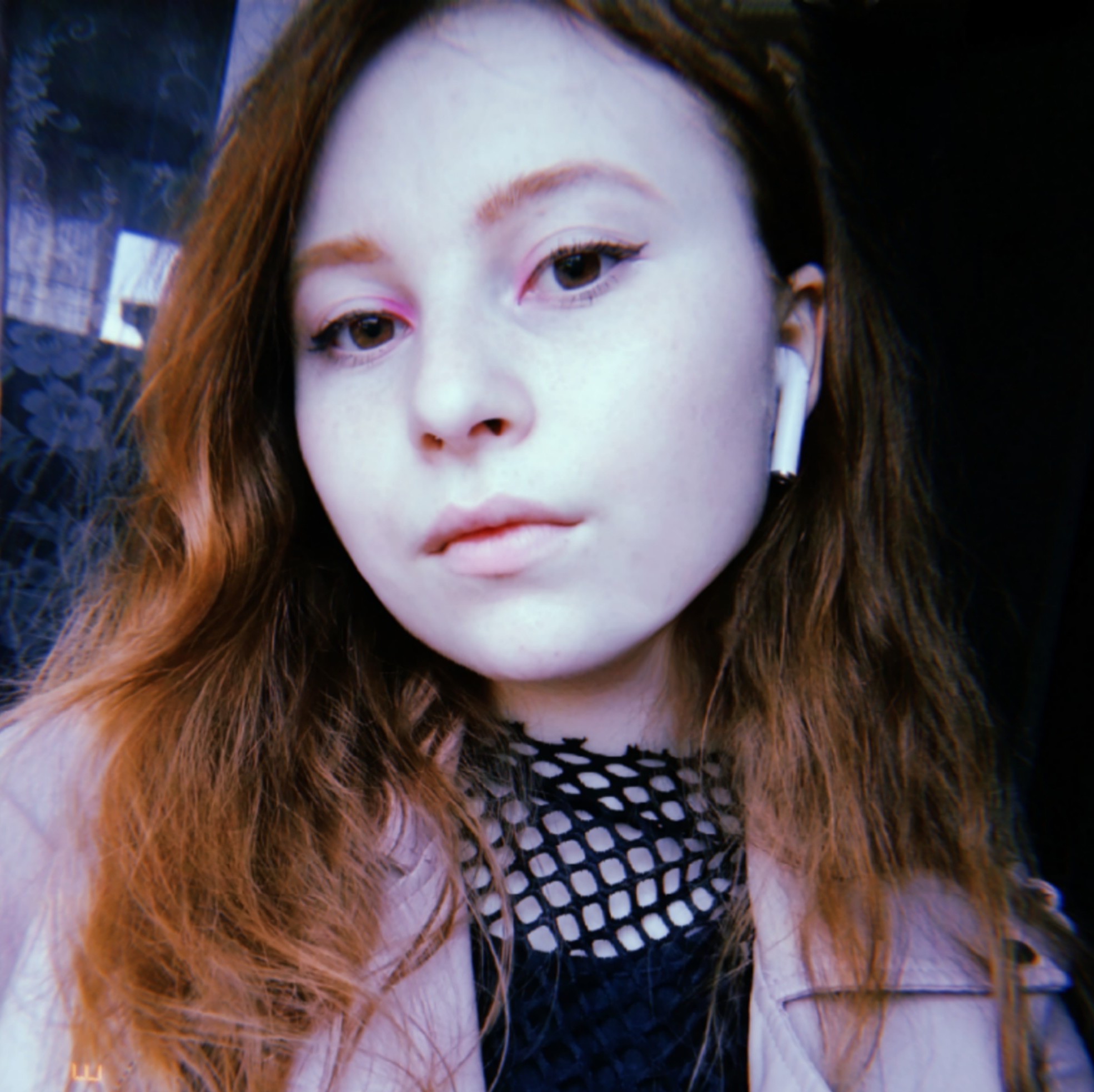 My top 3 characteristics are friendliness, empathy, and openness. If I didn't need to work and make a living, I would sing, play musical instruments, and travel a lot. I find my favorite place in the world is where my loved ones are. This year, going abroad is in my plans.
Yavar Mammadov – JavaScript Developer at Freeman USA, Remote (Kyiv)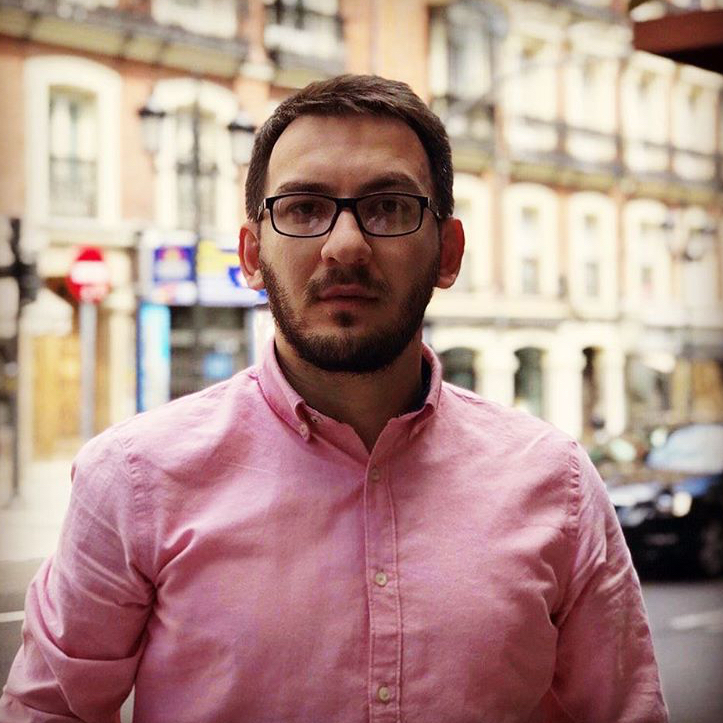 I'm a serious, responsible, and friendly person. If I didn't have to make a living, I would become a football coach. My favorite place in the world is where it's calm and silent. This year, it would be great if I could go to a football match of my favorite football team.
Ms. Linh Bui –QA/QC Engineer, Ho Chi Minh City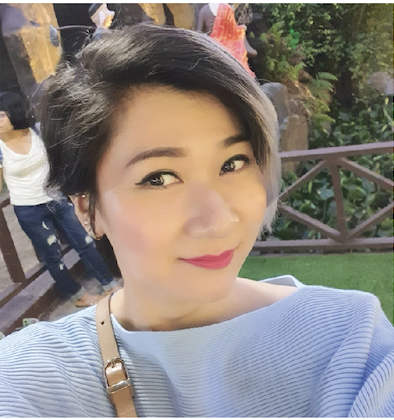 Hope you're all having a great day! I'm Linh and I'm a fresher here. As far as I know, we'll be working together on a few different projects, so I wanted to reach out to you and briefly introduce myself. I'm super-excited to work with you all.
Ms. Tuyen Dinh -QA/QC Engineer, Ho Chi Minh City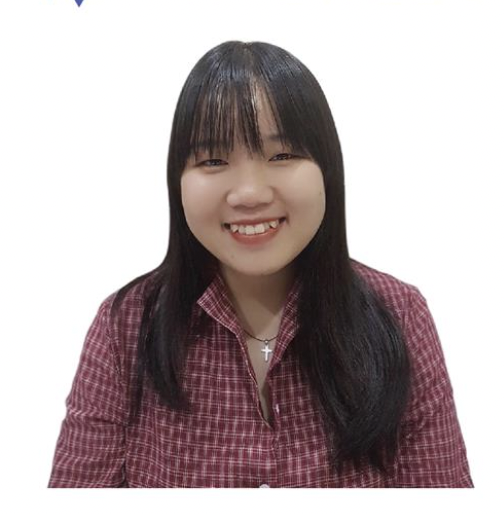 Hello everyone, I am Tuyen. I am very happy to join Waverley Software and work as a QA Engineer here. I am a fresher and I hope that I will have a wonderful time here and will learn many new skills from you guys!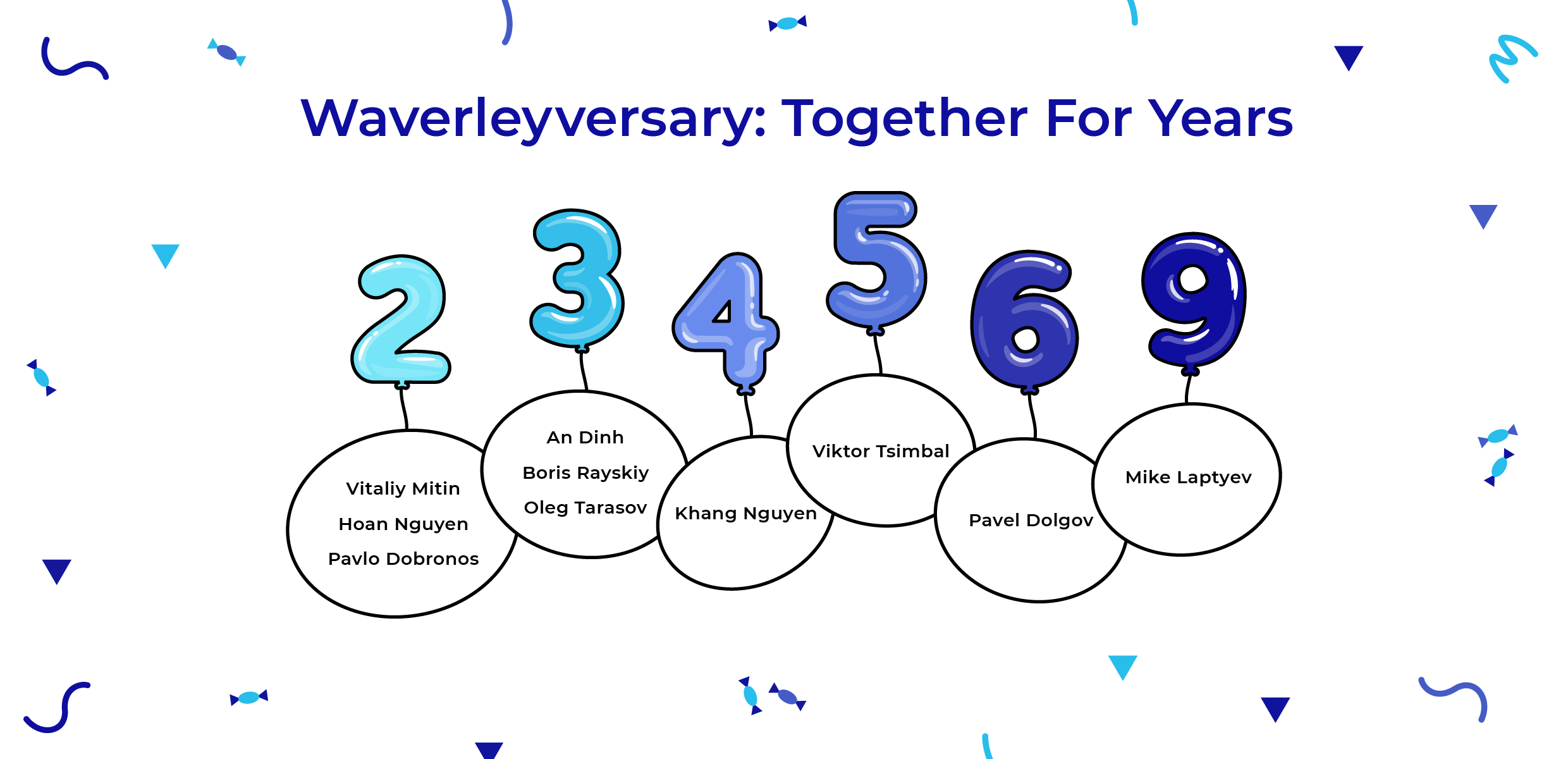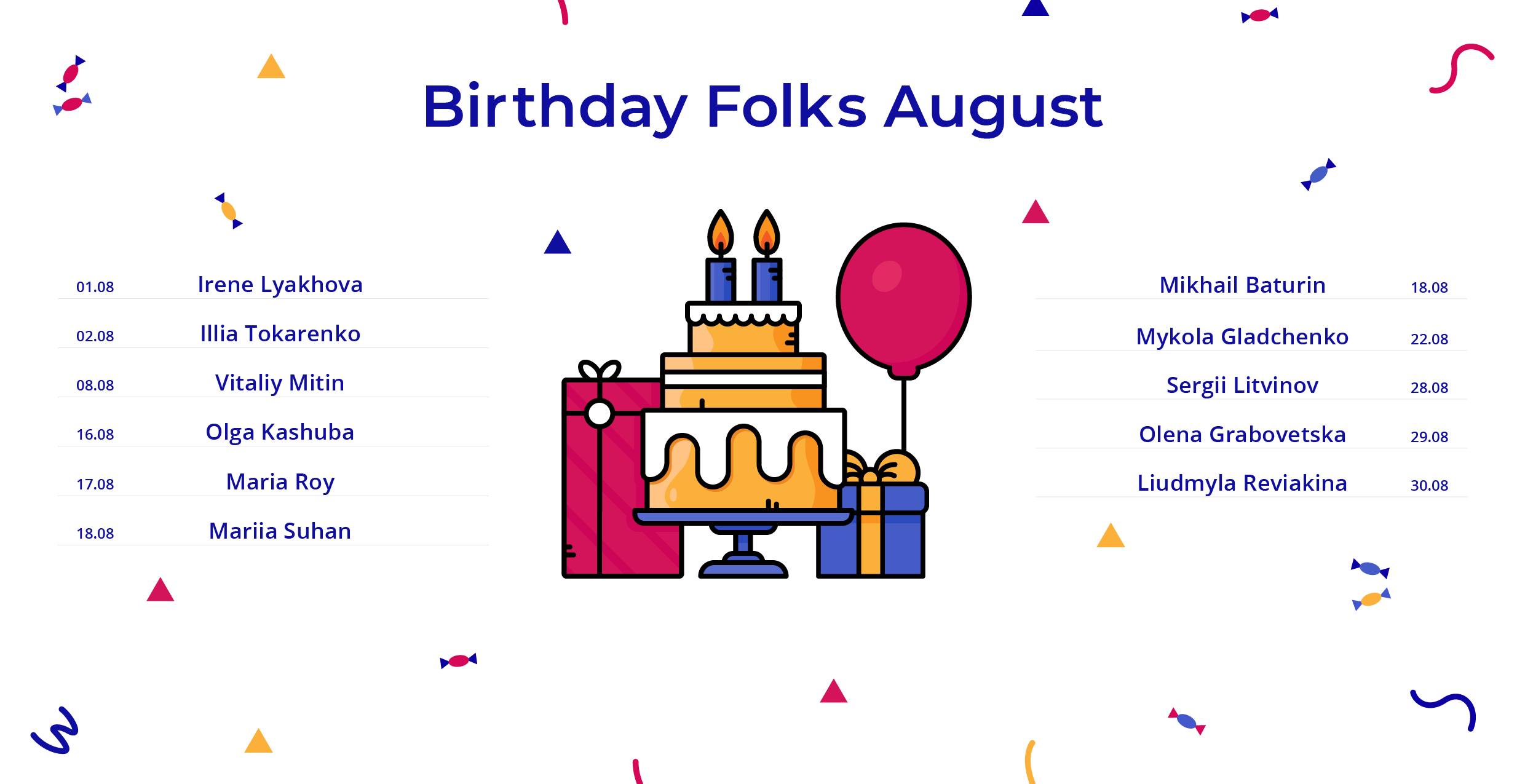 Exciting New Projects
SmartAxiom is an IoT company from California. SmartAxiom's software manages and secures IoT devices through patented, lite blockchain technology enabling these devices to defend themselves. Waverley's team members from Vietnam and Ukraine provide front-end and embedded software development services for the client.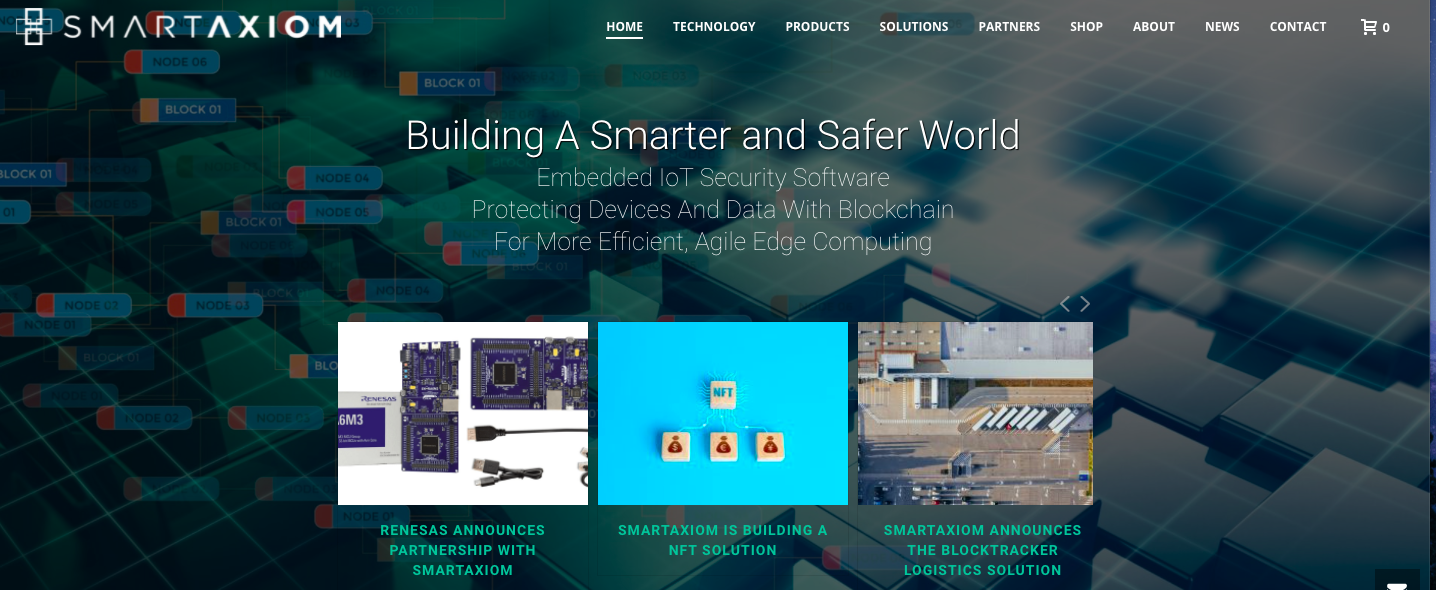 This is a fintech company from Singapore ​​that is changing the way that the world looks at credit. Their pioneering technology calculates credit scores based on people's mobile and web behavior data – so lenders can make decisions based on the way that people live and work in the modern world. They are making loans more accessible to more people. Waverley is working on an iOS app for CredoLab with Evgeniy Musiienko.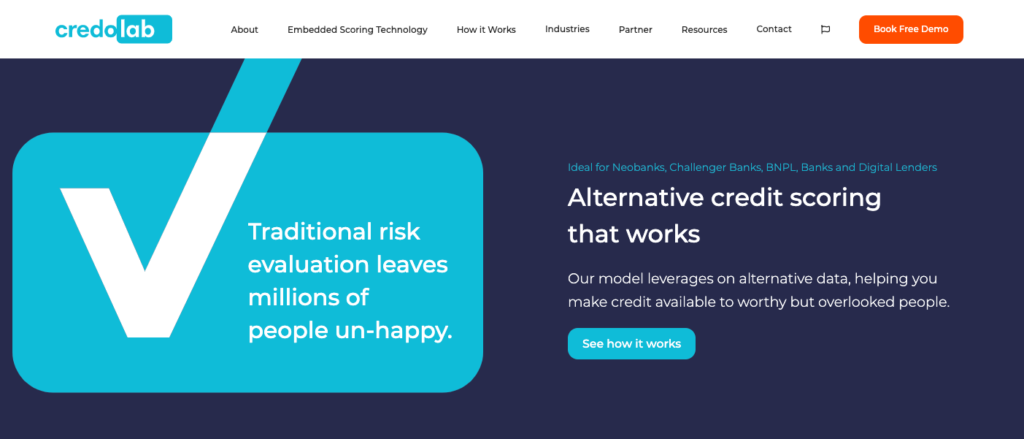 Waverley Management Offsite Trip
During the first week of August, Waverley's management team gathered in California for an offsite meeting. The CEO, COO, CTO, representatives of the HR, Recruiting, Sales and Marketing teams, and Managing Directors of Waverley Ukraine and Waverley Bolivia got together to discuss the future of the company, strategy for growth, pending issues and other interesting topics. Together with the business coach and facilitator Scott Catamas, the team also learned the basics of compassionate communication, empathy, the art of receiving and giving feedback and many other skills. It was a wonderful opportunity to finally meet in person after 1.5 years of the Covid pandemic, and also meet for the first time the colleagues who joined the company in the middle of the pandemic. In between meetings, the team had fantastic time at Matt Brown's house, chilling near the pool, cooking delicious meals together, golfing under the supervision of experienced golfers Mark Andrews and Troy Iftody, surfing at the Pacifica beach and sightseeing. Feeling refreshed, energized and full of ideas, the managers are now back to their teams, ready to reach new heights with Waverley!
Waverley Vietnam News
Maintaining Projects & Office Activities in WFH Mode
The Waverley Vietnam team keeps working from home due to strict lockdowns in Vietnam. The team launched some work-from-home challenges to maintain team spirit even while working remotely. See the results of the challenges in the pictures below.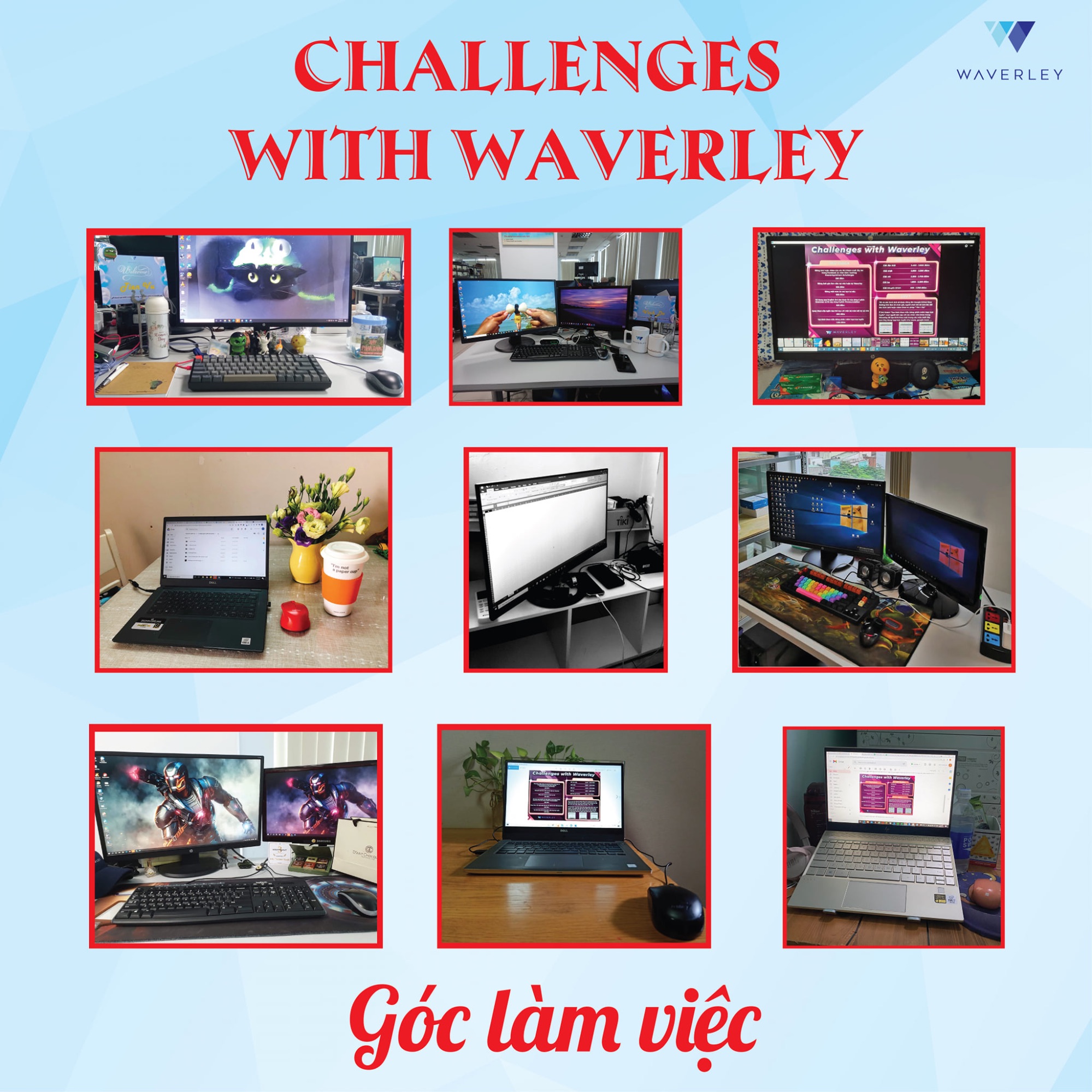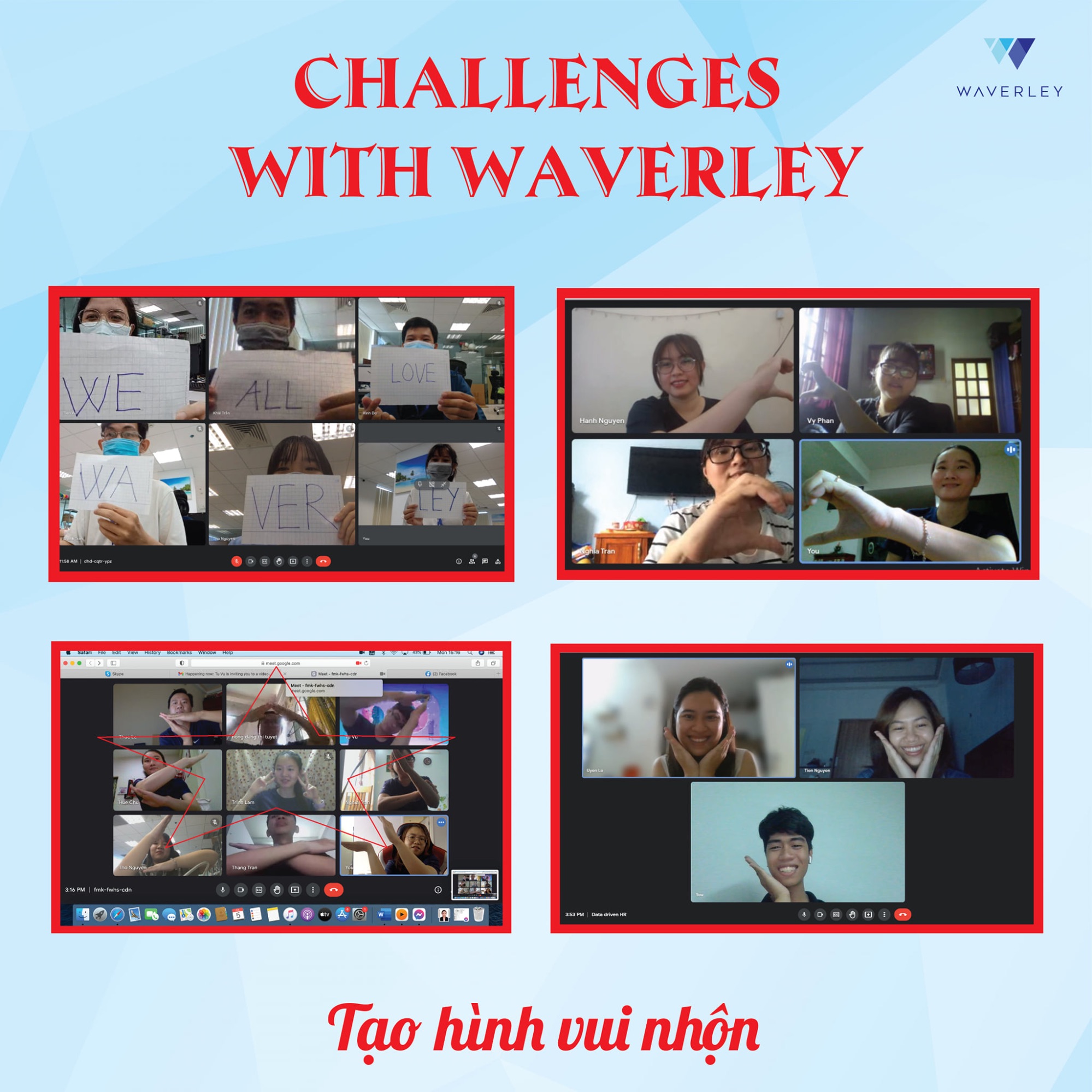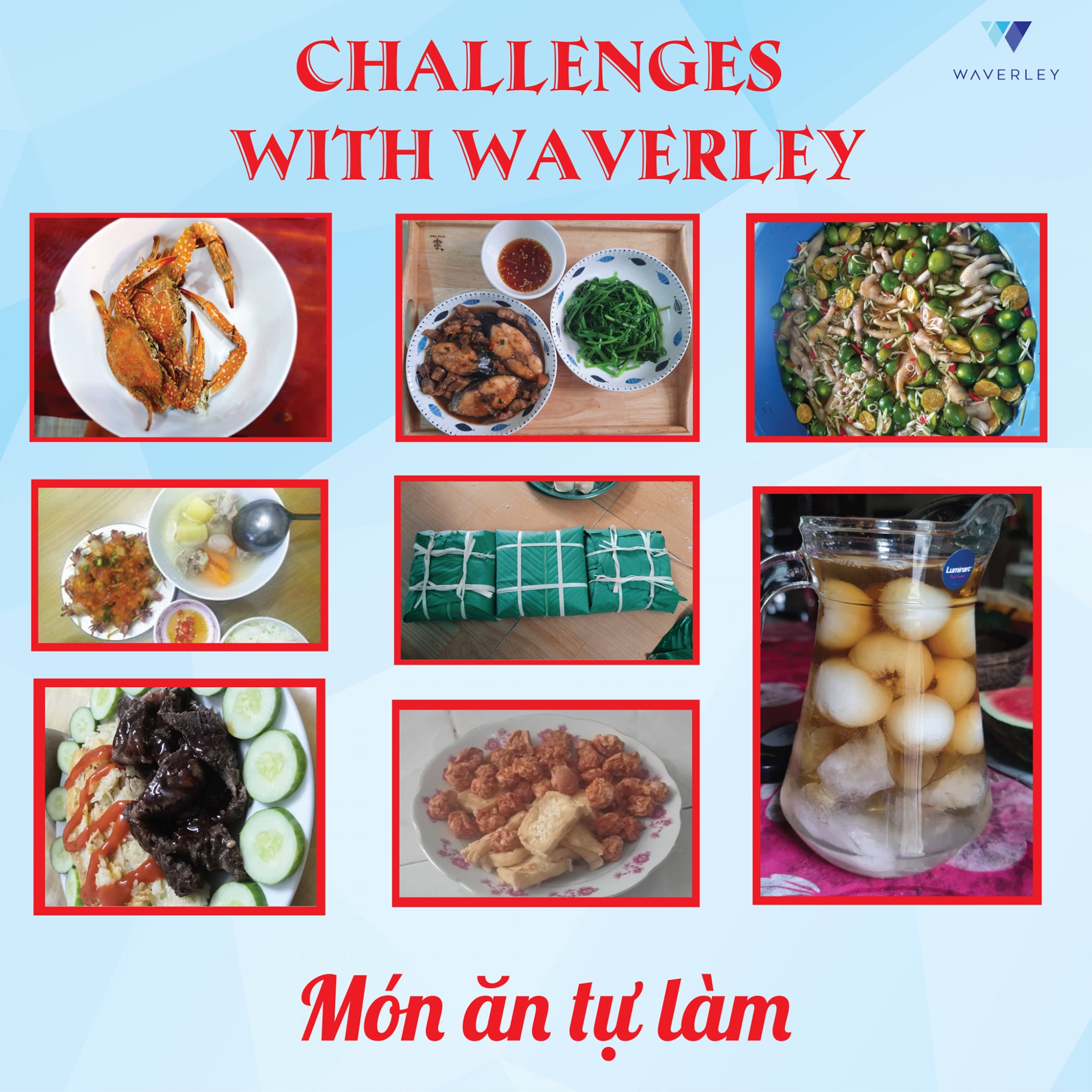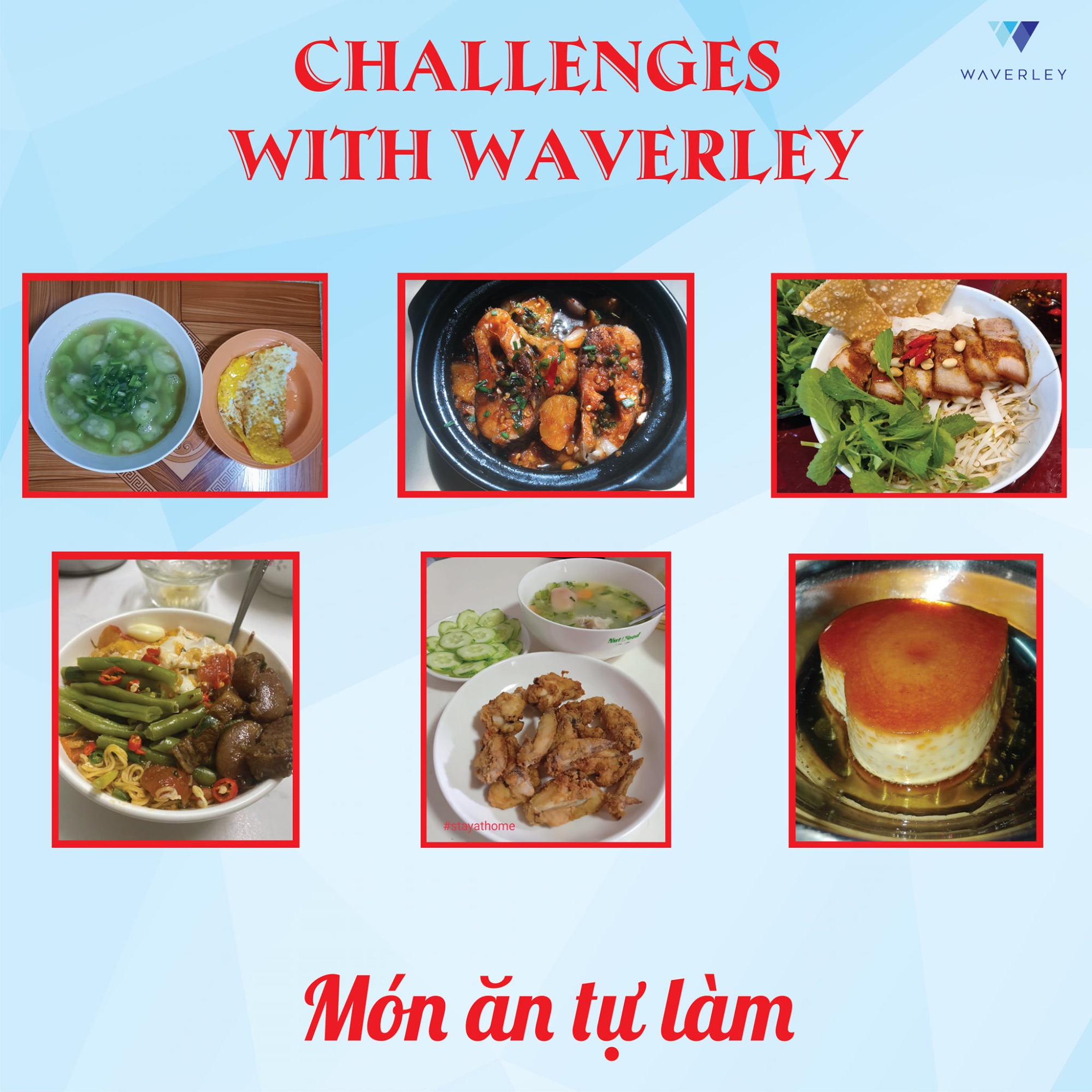 News from Waverley Bolivia
Waverley Speaking Clubs are growing
We are happy to have the Bolivian team members join the speaking clubs. Now, we have people from the USA, Ukraine, and Bolivia all in one call talking about common and different features of their cultures, discussing interesting topics, and sharing their experiences from all over the world. Join our speaking clubs – it's a fun time!
"It was a nice experience since the main topic of the session was something that allowed the conversation to have a nice flow. My first experience was great and I'll for sure be participating in upcoming sessions"

Manuel Altamirano, Project Manager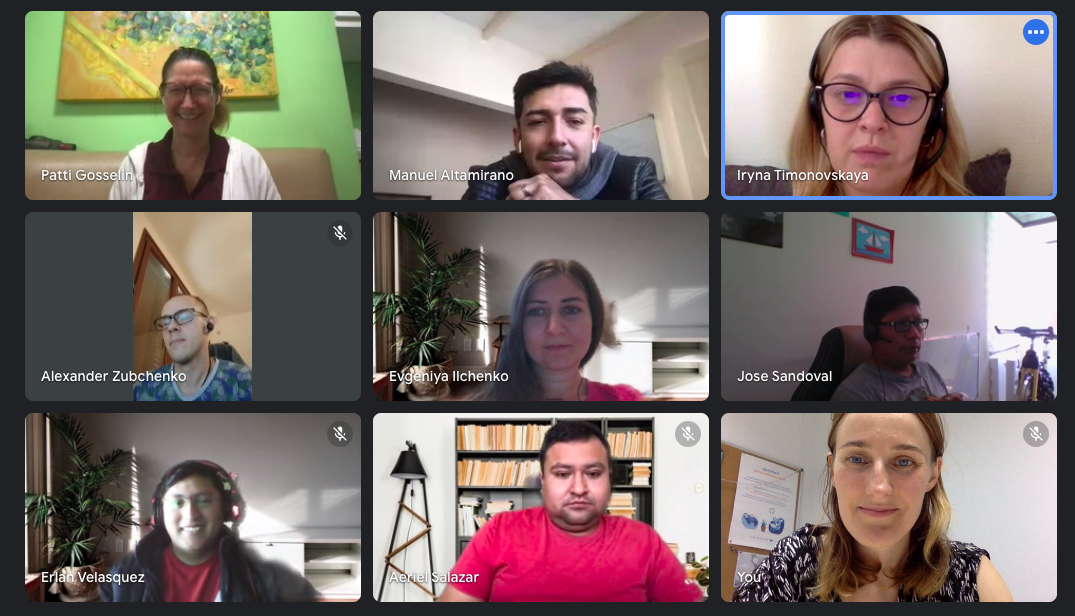 News from Waverley Ukraine
Waverley Ukraine celebrates their 9 year Anniversary
In august Waverley celebrates the 9 year anniversary of our Ukrainian office. It's been an amazing journey for Waverley Software having Ukraine as the biggest development center, connecting our highly talented engineering community to the global Waverley family. Happy Waverleyversary, Waverley Ukraine!
Drawing contest: "My dad / mom at work"
The drawing contest is over. We have 5 participants who dared to show their talent in drawing their parents' everyday routine. Meet the artists: Denis Gubskiy's son Svyatoslav, Vitaliy Kulanov's daughter Liza, Andrii Orel's two daughters Vira and Marharyta, and Andriy Volosovich's son Andrii.
All the participants will get their well-earned prize. See the lovely artwork of Waverley's Next Generation below: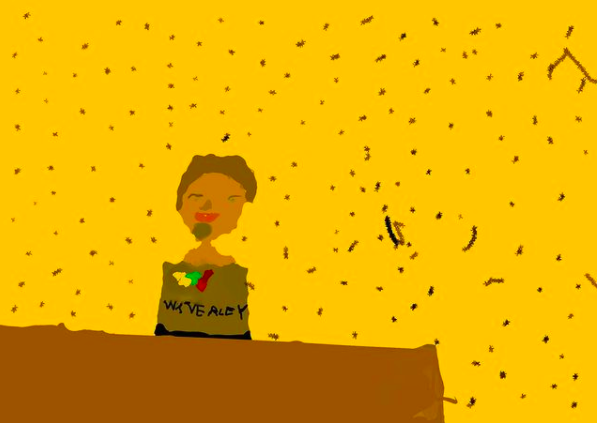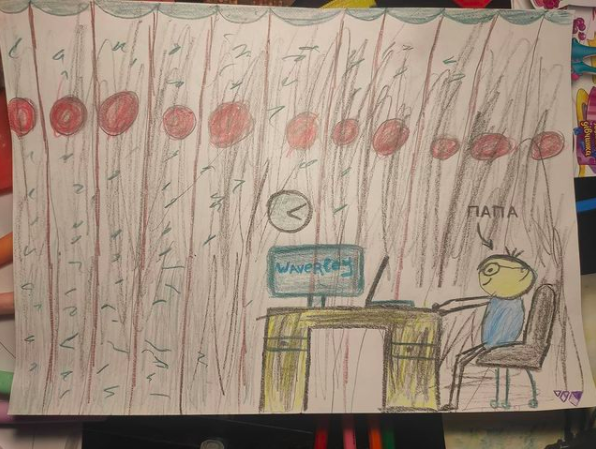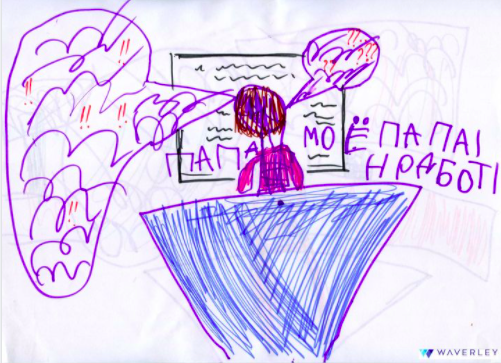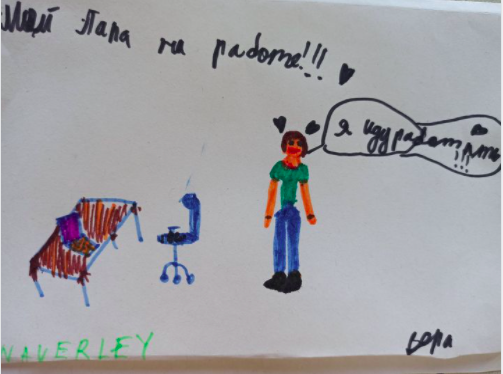 Waverley Ukraine Kayaking 2.0
This summer has been packed with kayaking trips! We've gone as many as three times already – twice in the beginning and once in midsummer. Kayaking trips areWaverley's great and long-held tradition that we are trying to keep doing yearly. It's wonderful that this year we had so many people willing to participate that we had to split the event into two corporate rounds and even add one more additional round 🙂
We are looking forward to the next season so we can get together again and overcome new sawyers and river ramps.
It was very cool! I loved the organization and having a great time with colleagues. I must say that we have a very healthy and strong team. The itinerary was also very good – not too calm and boring, but not too intense and tiring. And, of course, the organization was top-notch!

Yaroslav Kuchuk, .Net Engineer
I liked everything: the great organization and even the tasty food. I saw a lot of unfamiliar faces, but this was a good occasion to get to know people in a casual setting. I'm very happy that I joined the trip!

Liudmyla Reviakina, Business analyst
It was my first kayaking trip with Waverley and I want to say that my expectations were fully met. This is not the first time I have been kayaking, but I have never experienced such a level of hospitality before – good organization, delicious food, and an ideal place for an overnight stay. A very beautiful route. Lots of trees along the banks and the cloudy weather made our trip breezy and very comfortable. Thanks to Liuba and the organizers for the great weekend.

Evgeniya Ilchenko, Financial Specialist
Vaccination at Kharkiv Office
We organized group vaccinations at our Kharkiv office and 73 people got vaccinated. We would like to thank those responsible ones who signed up and turned up to get vaccinated!
Thanks a million to Liuba for the organization of vaccination at the office. It was very convenient, since I didn't have to wander around the vaccination centers in search of a free dose and wait in long lines. Unfortunately, I've had bad experiences like that before. Thank you for taking care of us and for your incredible patience.

Ira Timonovska, HR Manager
Thank you, Waverley, for giving us the opportunity to get the COVID-19 vaccine. Taking into account the situation in the world and the critical nature of the disease, it was really important for me to safeguard myself and my family. And, thanks to the company, I was able to! Everything was organized in a very convenient way. The team of medical workers came to the office, where we all could wait in good conditions: sit down and have a cup of tea or coffee or a glass of water. Despite the fact that there were many people there getting vaccinated, everything went smoothly and safely. The company took care of the distancing protocols, masks, and disinfection. Looking forward to getting my second dose!

Iryna Shevchenko, Project Manager
Everything went very smoothly and in a well-organized manner. Getting vaccinated in the office was super convenient. Thanks to Waverley for this opportunity!

Serhii Kostyrko, JavaScript Engineer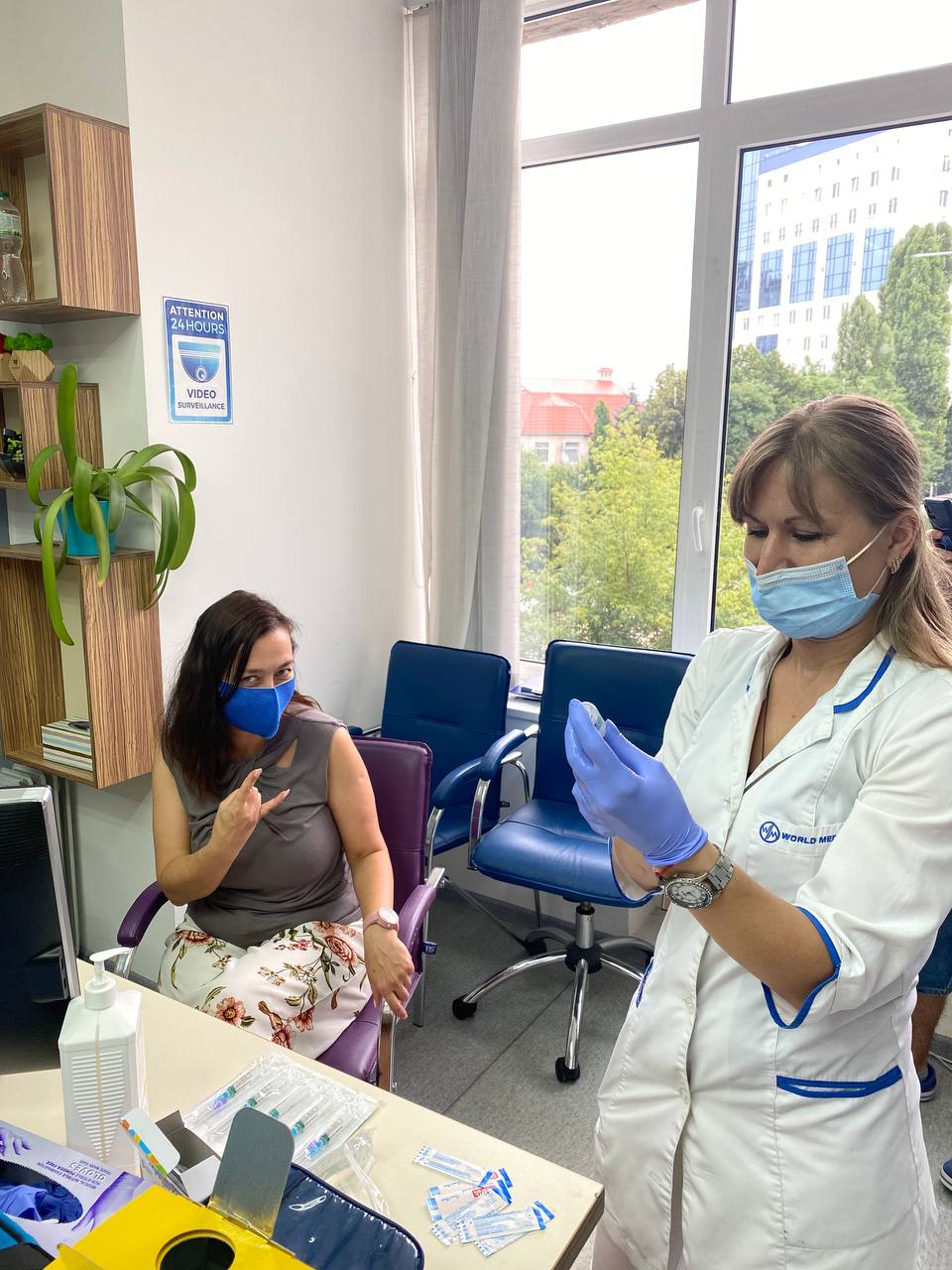 Waverlize 2.0: Waverley Magazine is here
If you have already received a gift for the company's birthday, you know that our magazine Waverlize has been published for the second time! We hope you enjoyed the interesting articles and interviews with our colleagues. This time in the magazine you can read about:
Work Vaccine & USA Travel by Iryna Balva
Same but Different: Dealing with Other Cultures by Mariya Roy
Run, Ride, Swim: Getting Ready for Triathlon by Eugene Derevyanko
Moving from Europe to Ukraine: Impressions from the Other Side by Pablo Benitez
Are Smart Homes Really Smart? by S.Korol, S. Taradaev, D. Gubsky
-#workatwaverley: From the Nineteen til Now by Patti Gosselin
and even more inside!
We truly thank everyone who contributed to the creation of the magazine. First of all, to our colleagues who gave interviews: Iryna Balva, Mariya Roy, Eugene Derevyanko, Pablo Benitez, Serhiy Korol, Serhiy Taradaev, Denis Gubsky, Alexey Tarasyk, and Patti Gosselin. And to the people who worked to make this magazine come out: Olga Kashuba, Anton Nazarenkov, Pidkovka Viktoriya, Olena Pyvovar, Iryna Hladyn, Orysia Feduniak, Patrick Moran, Liubov Chorna and Natalya Tkachenko.
If you have already read the magazine, we look forward to your feedback and suggestions at this link. We are also waiting for the new heroes of the next Waverlize – you can also suggest an interview topic by following the previous link!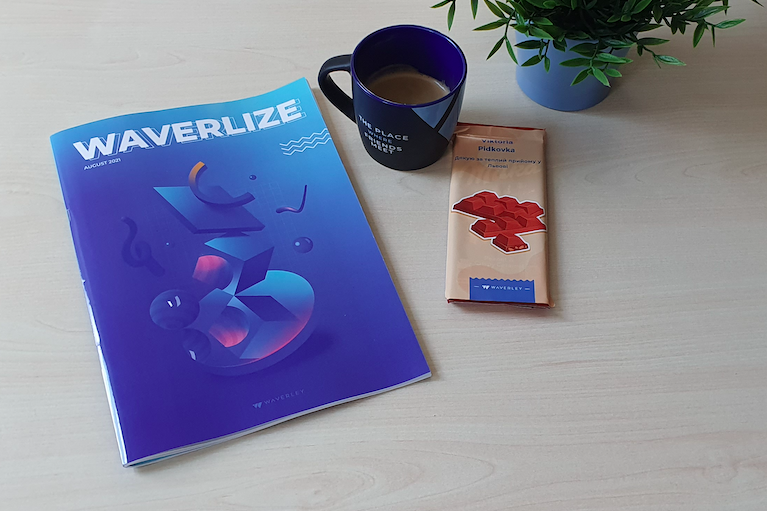 Announcements: Pay Attention!
Work and rest in the Carpathian Mountains (Ukraine)!
Mountains are calling and we must go!
How about spending a long weekend in the Carpatians with the Waverley Team? We prepared a great 3-day trip for you that includes:
Direct train from Kharkiv/Kyiv/Lviv to Vorokhta and a comfortable bus transfer to the village Dzembronya.
One working day in the heart of the Carpathian Mountains (you may opt for taking a day off to enjoy some free time)
One-day hiking trip to one of the highest mountains in Ukraine – Pip Ivan Chornogirsky
Cheese shopping in a local cheese factory in the mountains
Whitewater kayaking on the river Cheremosh
Living in comfortable bungalows with a spectacular view
Amazing time with your team members
Dates: 3-5 September
Turn to Liubov Chorna to reserve your seat!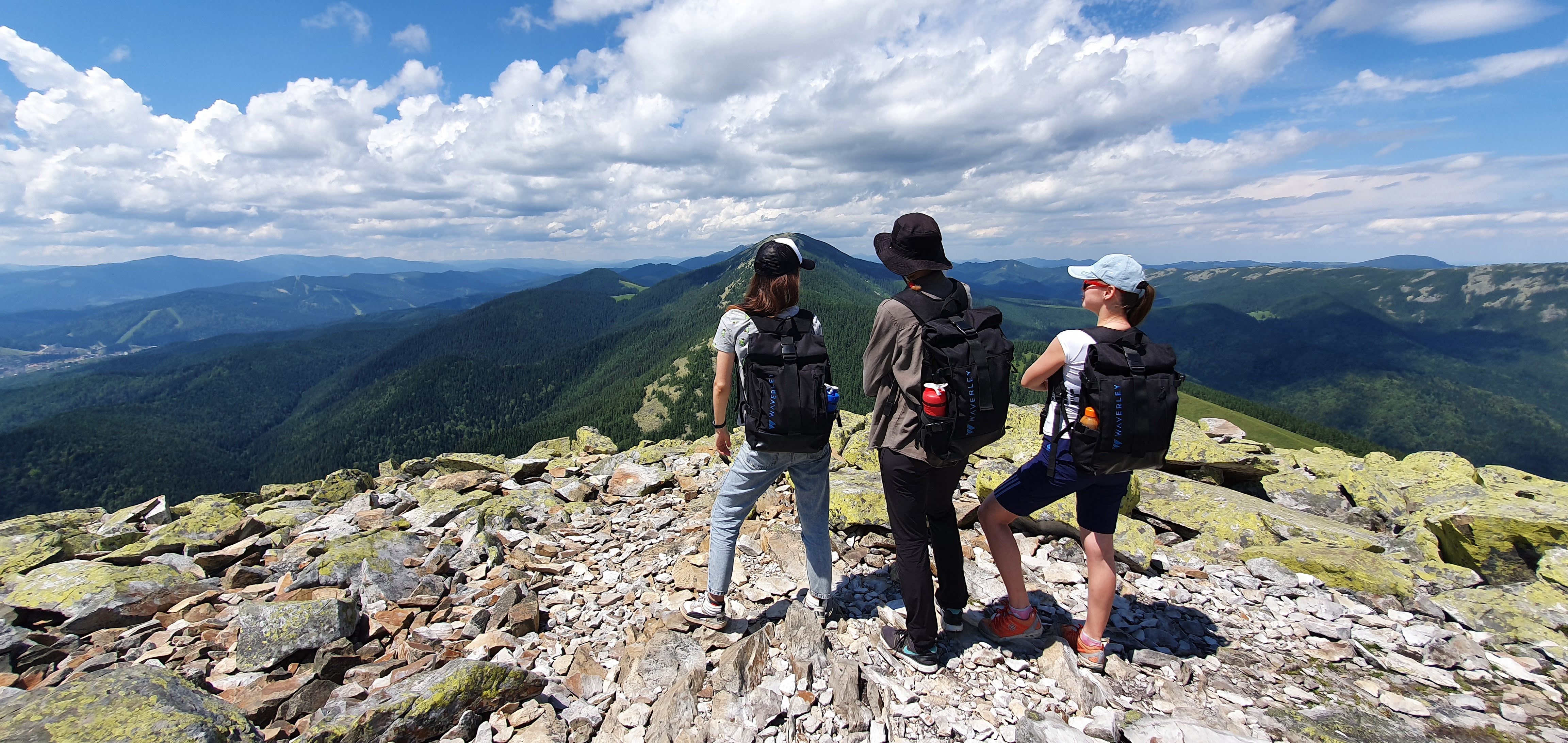 24th of August is a Day Off in Ukraine: Independence Day of Ukraine