Waverley News Digest #27 (Jul'20)
This is a periodical journal of the company's most recent news and events. What's new at Waverley?
Waverley 8th Anniversary. Congratulations to the team!
On August 8, Waverley Ukraine celebrates its 8th Anniversary.
These 8 years were a period of growth and innovation, we were learning and overcoming challenges, conquering new markets and penetrating new domains, Waverlizing the world step by step 🙂
Your talent, creativity and commitment to success are what made Waverley the company we are now.
And although this year we can't all physically get together to celebrate, we are still, and always, One Waverley – One Team.
However, we got together online for a celebration at the All-hands meeting to overview the company achievements and plans for the future. If you missed it, here are the presentation and the recording.
Waverley receives wishes from the team:
I wish Waverley yet more success on the Ukrainian market and further growth on the global level. May Waverley team be joined by only top professionals all the way around.
Wishing Waverley a lot of new and exciting projects and may you always hold to your so cherished company values 🙂
I wish Waverley to grow and develop with its never-ending drive, creativity, and professionalism.
Wishing our company much growth opportunities, prosperity, and becoming a major competitor to world IT leaders. Also, may we have a lot more Java projects and a greater Java community.
I wish Waverley a continuous success progression, thriving, and advancement. May Waverly reach the goals and step forward with confidence, leaving all the competitors far behind.
For our company, I wish many more interesting projects, easy-going and nice clients! May the Waverley team enjoy what you do, how and with whom you do it, and the way you have fun afterwards.
Wishing Waverley yet more exciting projects and satisfied grateful clients.
May the coming year bring loads of wealthy clients, interesting projects, inspiration, development, growth, success, and prosperity.
May Waverley have a successful growth, cool projects, new expertise, and great achievements! Sending positive vibes and spirit to the whole team! And don't you worry about the lockdown – our best party time is yet to come. One Waverley – One Team, together we can go though anything 🙂
Congrats to Waverley on one more year of dreaming and doing! Wishing more interesting projects, happy customers, and global growth.
Let's recall Waverley's Birthday Celebrations from previous years
2012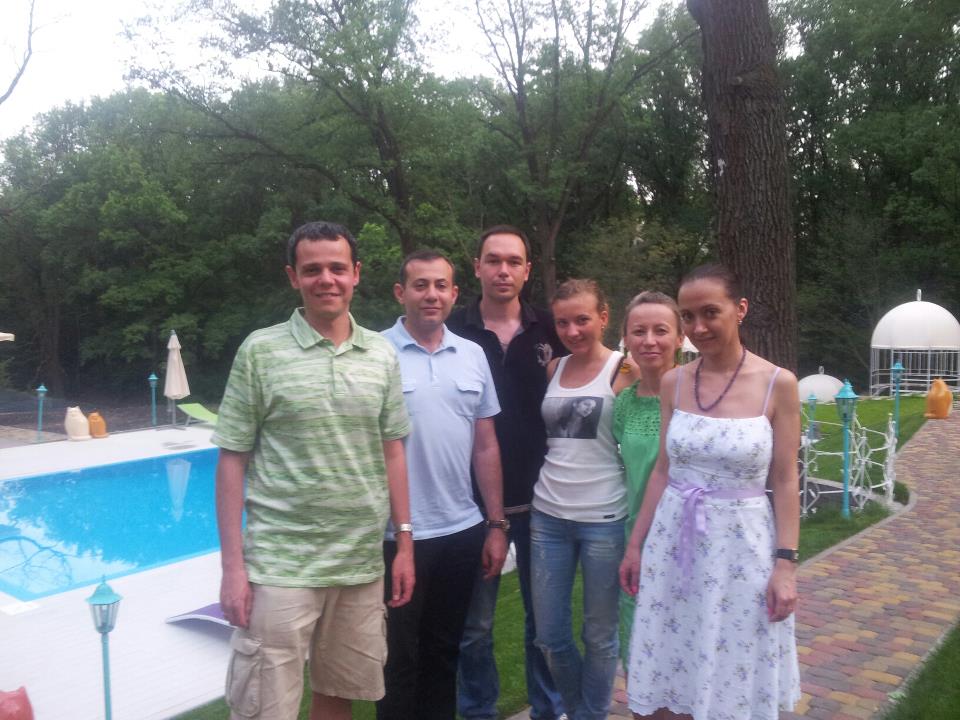 2013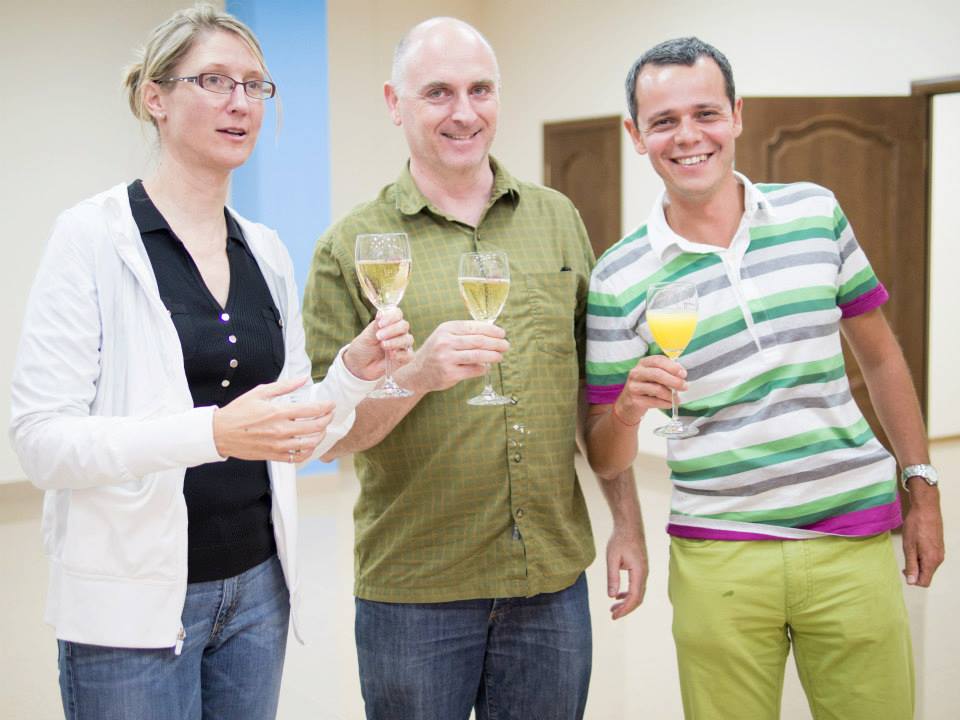 2014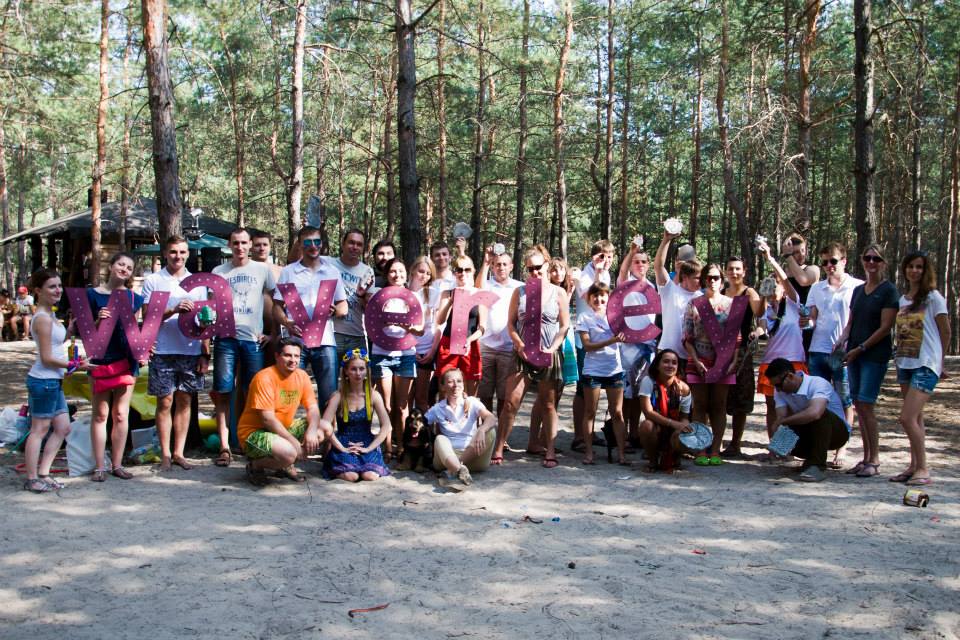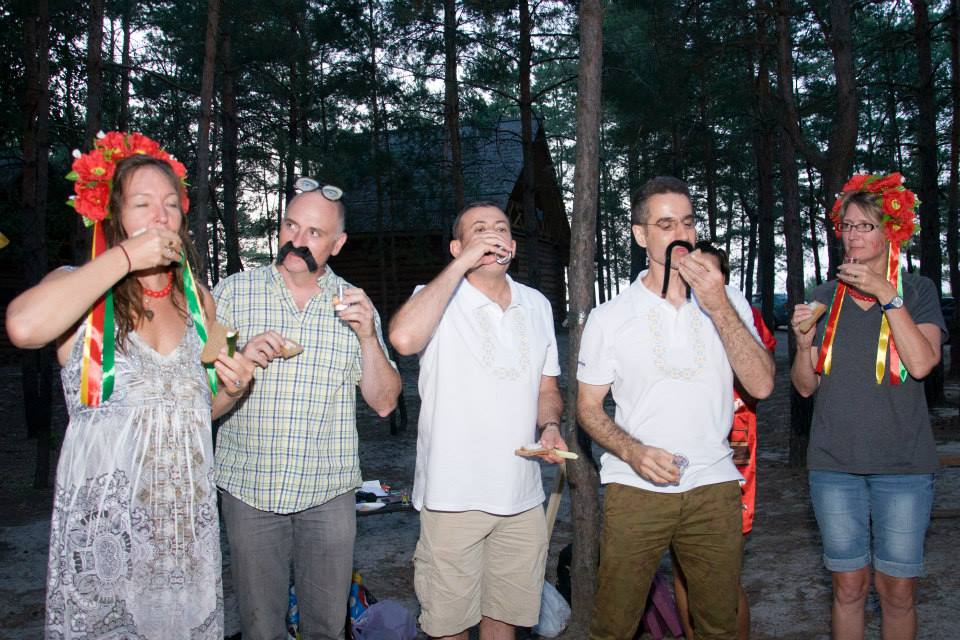 2015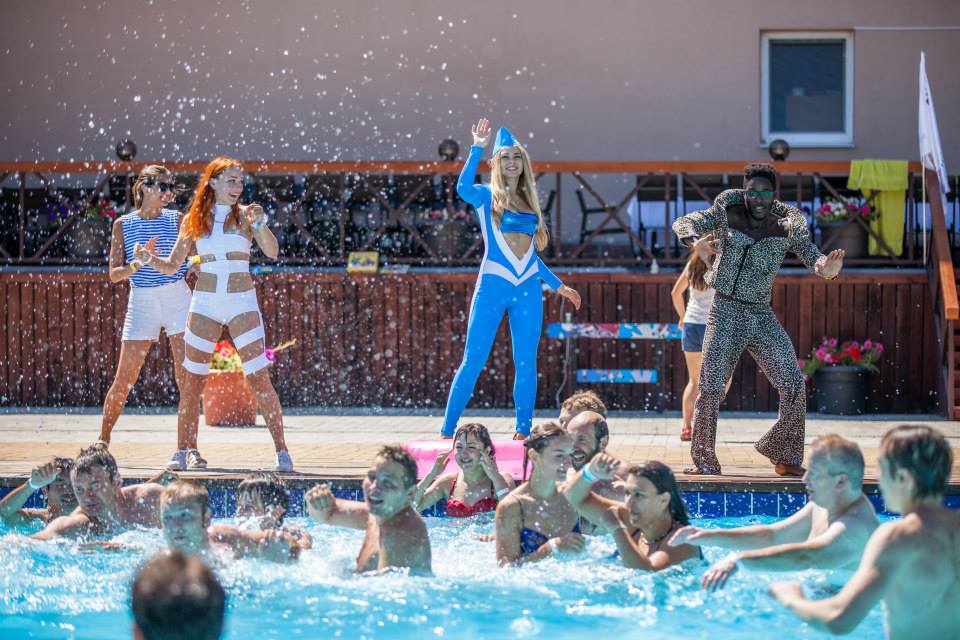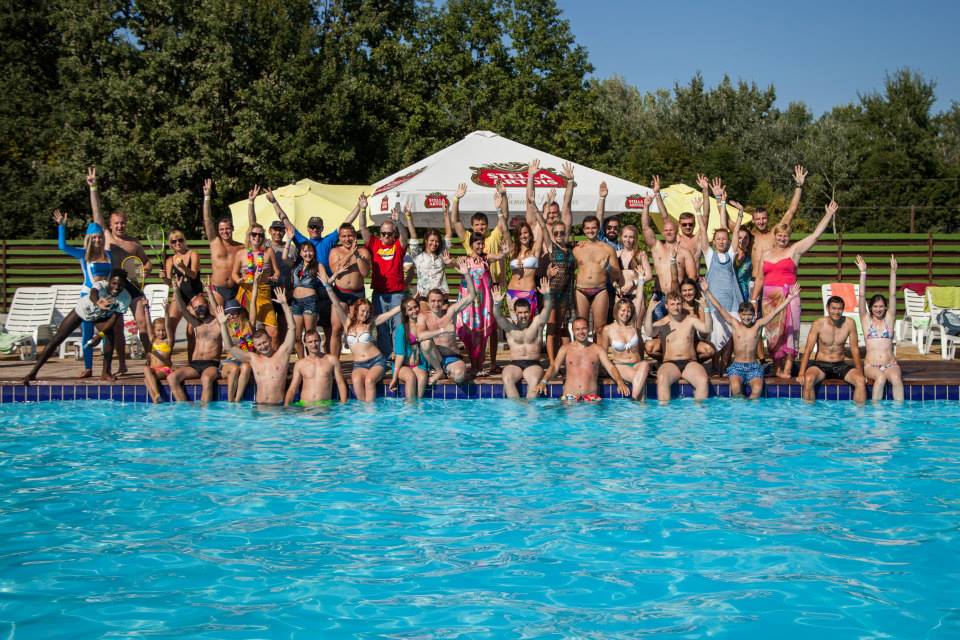 2016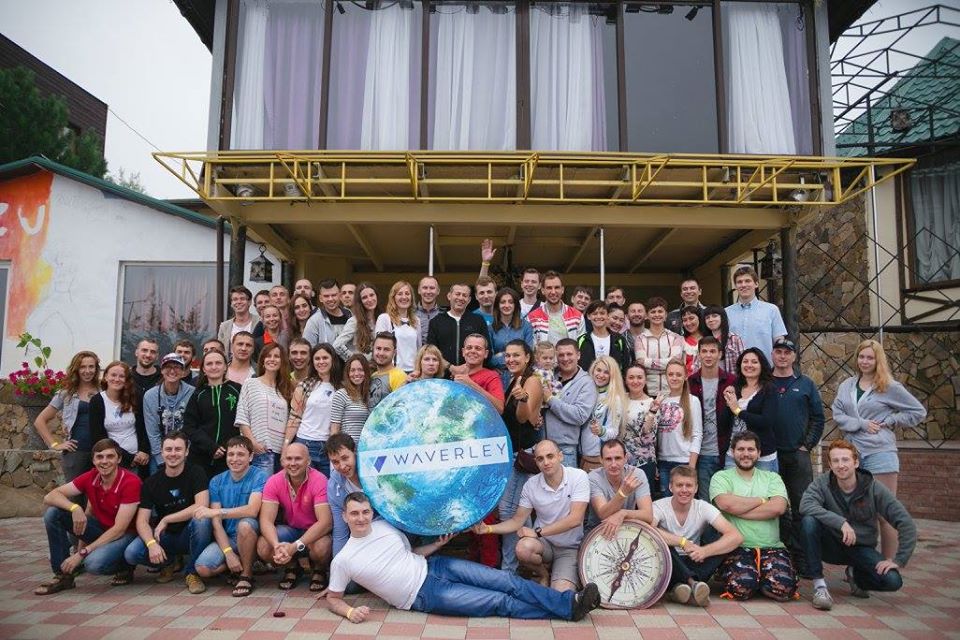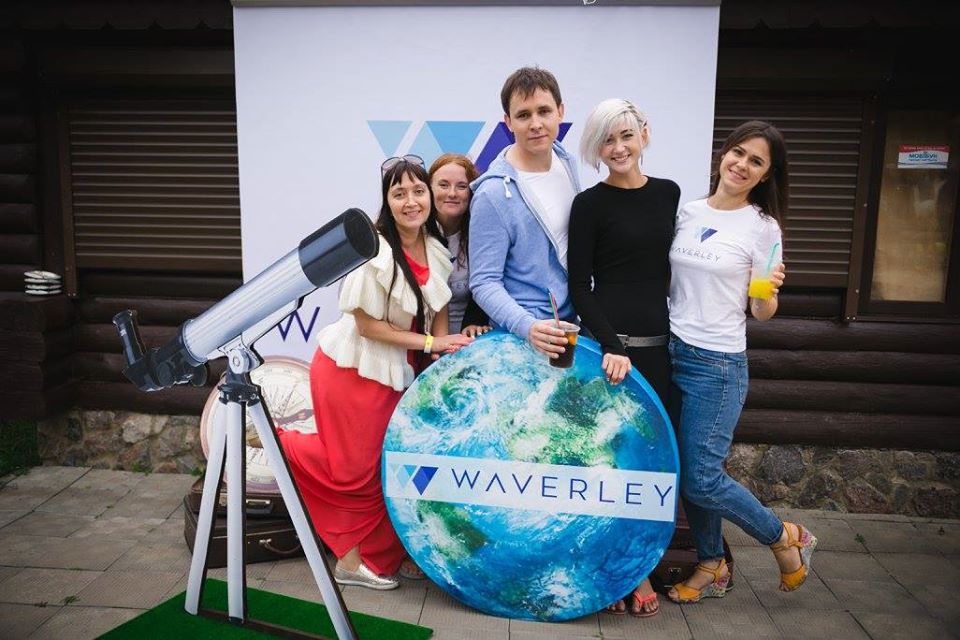 2017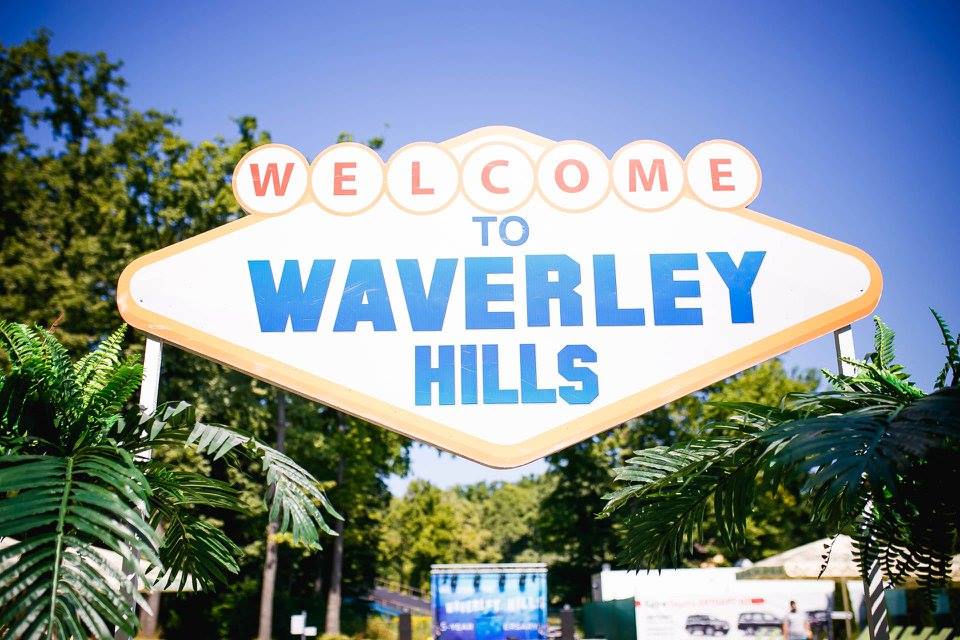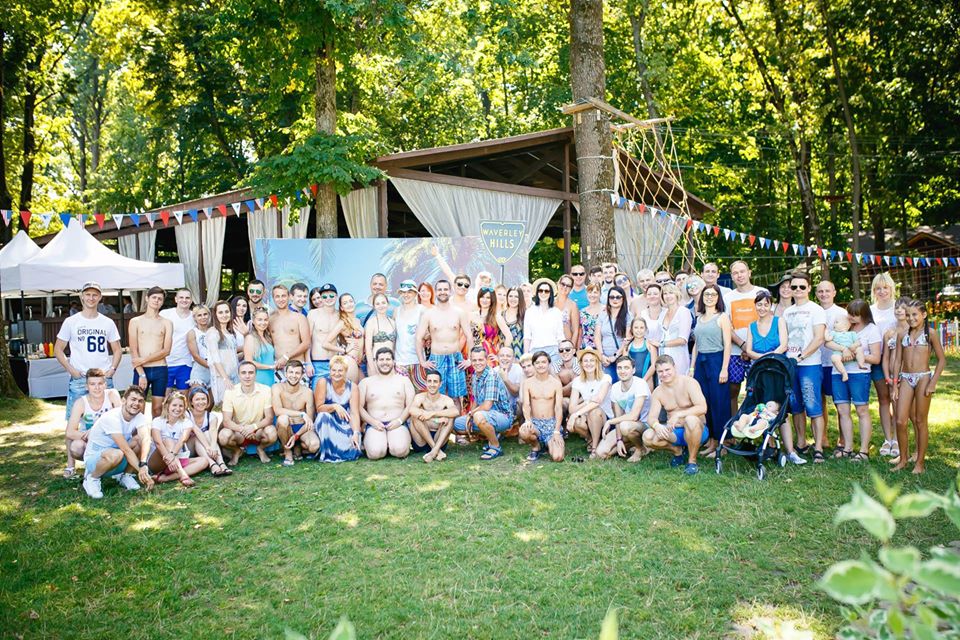 2018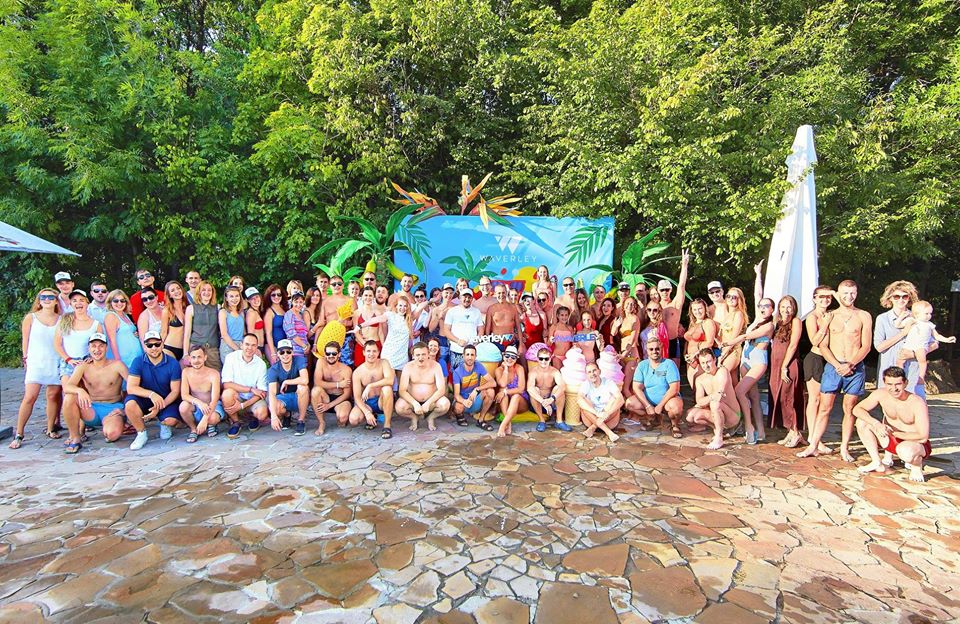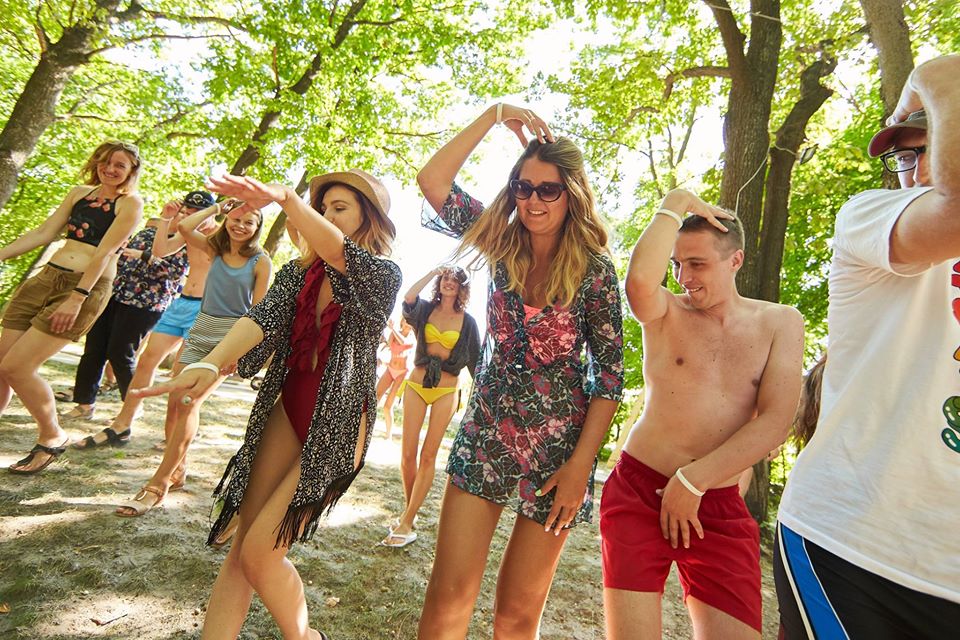 2019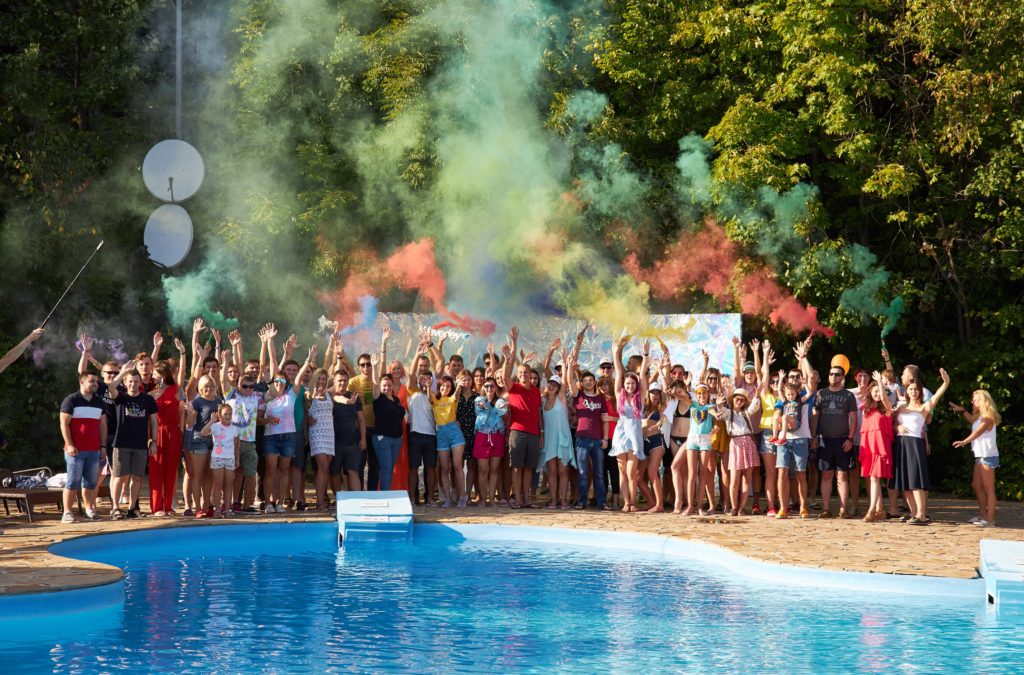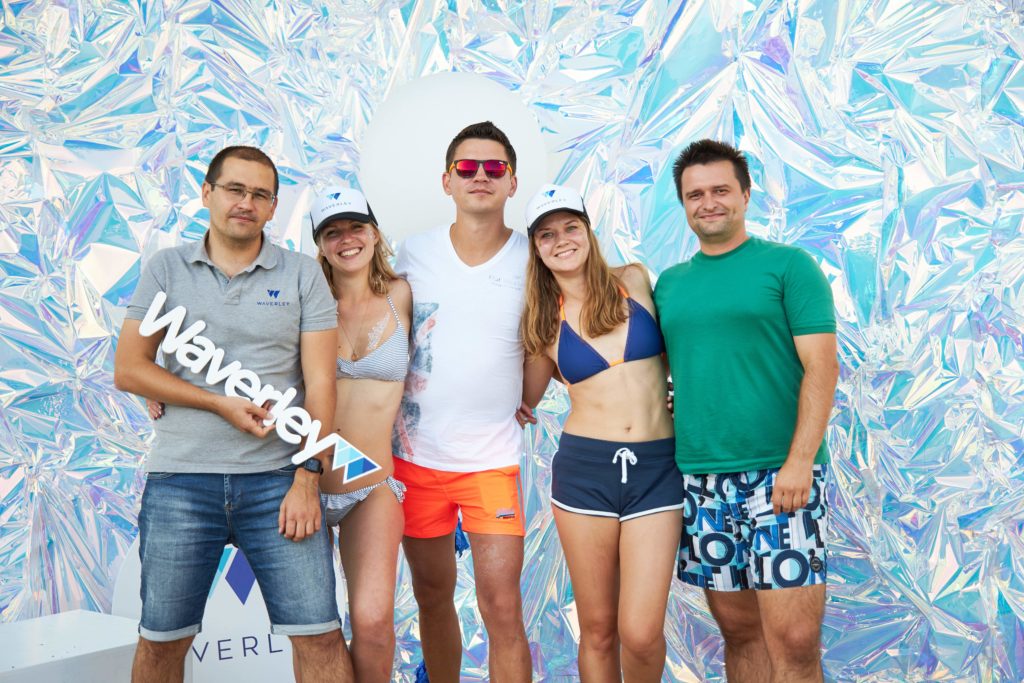 English days are going on!
It's been 4 months since we introduced English Thursdays at Waverley. Every Thursday, all of our team members are encouraged to switch to English in their daily work communication. We were curious to see how it's been so far and how our teams feel about this practice, and here's what we found out:
Many teams, although not all, have adopted English Thursdays, got used to them and came to enjoy this practice.
Every Thursday English becomes the language of regular team meetings and workplace conversations. People sometimes switch to Ukrainian/Russian when discussing important or complicated subjects if they feel it's easier for them this way. (although in some teams such "switchers" may be jokingly punished with English-related tasks :)).
The managers admit seeing visible progress, saying that the general level of spoken English has improved in the teams observing English Thursdays.
Seeing how the intermediary results are definitely in favor of English Thursdays, we will continue with this practice. If you aren't yet on board with our English Thursdays, we encourage you to jump on this opportunity ASAP, as it helps to sharpen your spoken English skills in an informal friendly atmosphere and have some fun along the way! Of course, should you ever need to switch back to your mother tongue to discuss something complicated or important, you are free to do so anytime.
Waverley is holding a few English speaking clubs for now. The first one with native Speaker – Samuel Mandic on Tuesday and Friday mornings. Take part in these events and you will start the morning with delicious coffee and with great colleagues discussing many interesting topics (from traveling to world conspiracy theories).
Also, you have the opportunity to join the speaking Clubs with Matt Brown, CEO at Waverley on Mondays (every two weeks). During these events you stay up to date with the latest news from the company and US news, get answers to your questions.
For team members, who like to see something new and discuss that, there are speaking clubs with Patti Gosselin, COO at Waverley on Thursdays (every 2 weeks).
Take part in our English Speaking Clubs! Choose the best time for you here and improve your English!
New Exciting Projects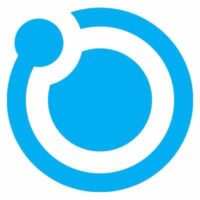 Atomix is the leading UX-centred web development and design agency located in Adelaide, South Australia. Atomix works with Waverley developers in Vietnam. The project involves building a serverless GraphQL API using Typescript + Jest + Serverless Framework (Node.JS) and a number of cloud-native backing services.
Waverley in Press
Medium
Motivation, Performance and Career Growth with Scrum/Agile by Tania Ivanova.
In this article, Tanya shares the best practices that work for effective teamwork using Scrum/Agile. Click here to get a deeper dive.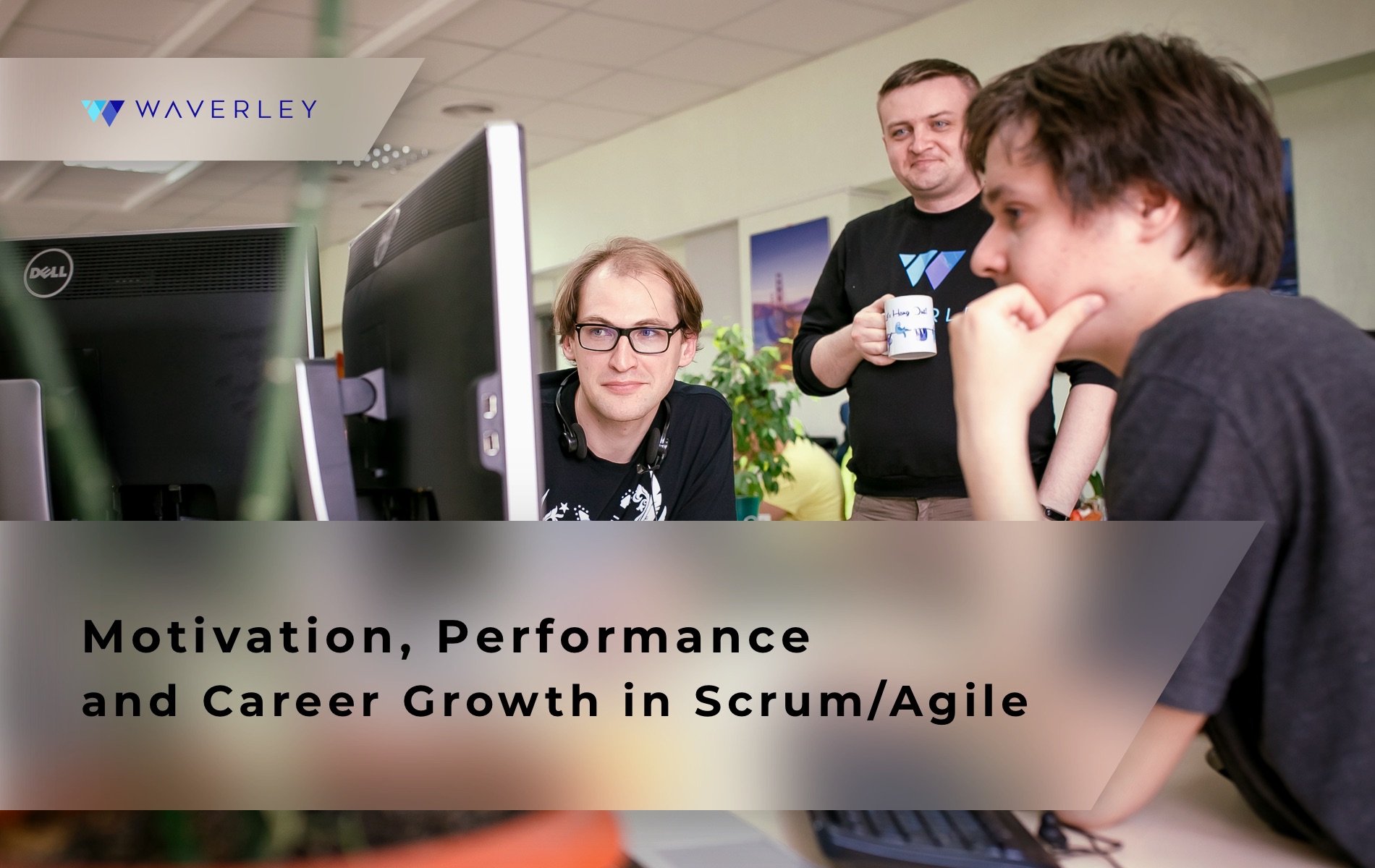 Waverley Blog
Mike Laptyev, our Head of QA, explains why the clients should opt for a software engineering company rather than an independent testing agency. Find out the pros and cons of both options here.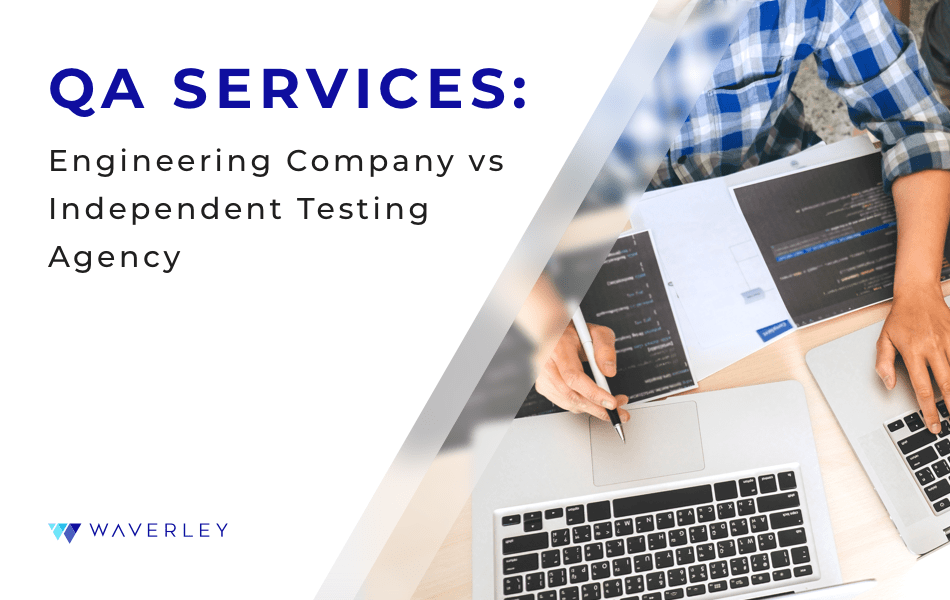 Happened In July
The Guide on Communication Rules presented!
We are happy to share this useful guide with rules and tips for improving your communication at work. Much helpful advice was collected and reviewed by our Managers, HRs, and the Marketing team. With this guide, your communication via mail, chat, video-conferencing, and even in-person communication will become easier, more professional, and mature. Take a look and remember these simple rules to follow.
Branded Email Signature
Now you have the opportunity to set up a branded email signature. We highly recommend to use your Waverley Signature if you have any communication with the clients via email. It will help the receiver easily recognise who is reaching out to them.
Follow these instructions to set up the signature.
1. Go to /email-signature/#
2. Upload a squared photo and fill all the fields.
3. Upload the signature on your email platform.

Congratulations for newborn babies!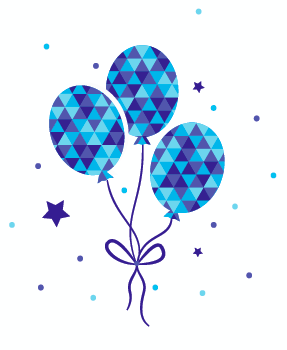 On July 12, Roman Panov had a baby girl. The whole Waverley team sends their congratulations and warmest wishes to Roman and his wife for the birth day of little Olexandra. Congratulations!

And one more baby was born on July 15. Volodymyr Bezkostniy became the father of a little baby-boy – Yan. The whole Waverley team wishes your precious newborn baby brings happiness to the world and special joy to Volodymyr and his wife!
Waverley Lviv's Team Building in the Carpathians: Hiking on Mount Khomiak.
At our Waverley office in Lviv, there is a tradition to go to some inspiring place nearby to work & chill together. This summer, our team landed in the heart of the Carpathian Mountains, with the beautiful Gorgany range and the Prut river around.
The team took a one-day hike to Mount Khomyak. It means "Hamster" in English, so they couldn't help but bring the Talking Hamster toy from the office to the mount with such a name! =) The team walked 15 kilometers amidst old tall spruces, huge stones, fragrant mountain pines, spectacular views, and with a small family dairy with local sheep cheese on the way.
With the Waverley team, any challenges are cool and fun <3