Waverley Pulse Report 2019: Our Year In Review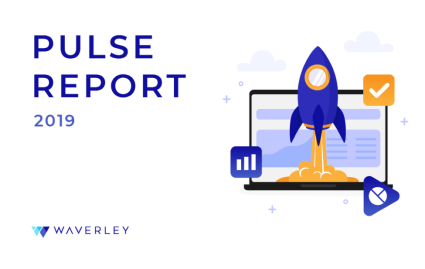 Every December we look back over the year to review milestones reached, summarize our achievements, and highlight important events that occurred within the company. This past year was one of our busiest and most productive yet as you will see when you dive into our 2019 Pulse Report!
Received Recognition
At the end of 2019 Waverley Software had plenty to boast about:
In May, Clutch, the trusted data-centric review and rating platform, named our company a Leader in Angular JS and Node JS development.
In June, we were recognized as a #1 Best IoT Developer of the month by Find Best Web Development.
Also in June, we were listed among the TOP-5 Mobile Apps Developers in Ukraine by All About Apps.
In September, Sergey Korol was nominated among the Top 3 QA Engineers in Ukraine by the Ukrainian IT Awards.
Later that same month, Clutch recognized Waverley once again, acknowledging us as the #1 Custom Software Development Company in Vietnam.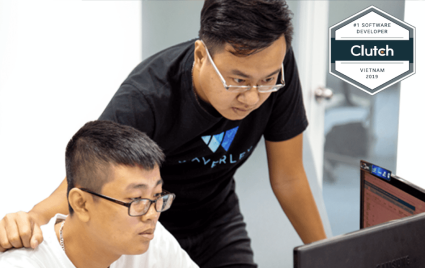 In October, we made yet another Clutch list, this time as a Top B2B Service Providers in Ukraine.
In November, we appeared in the Techreviewer list of Top 50+ Software Development Companies in the US.
In December, Clutch listed Waverley Software among the Top 100 companies in their 1000 Best B2B Service Providers rating.
Clearly our tireless work resulted in some pretty impressive outcomes this year!
A Brand New Website
We've prepared an end-of-year surprise for our visitors and partners! Our Marketing team in partnership with Waverley's Design Studio and Web Developers came up with a vastly improved design, including new features and content for both our Waverley Software website and the mobile version. Check it out as fast as you can!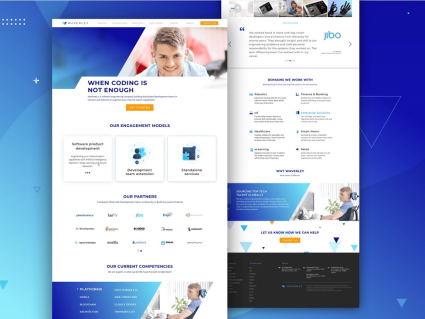 Waverley Speakers Rock!
It's an established fact: our talented speakers represent Waverley in a variety of technology conferences and events. The year 2019 was no exception: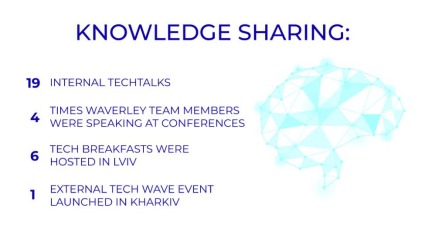 Sergey Korol appeared at test automation conference Selenium Camp for the third time in February 2019. A member of the program committee, as well as a speaker, his presentation on Voice Assistants and Chatbot Automation, drew a full house. Way to go, Sergey!
Sergey also spoke at QA Fest in September. His speech, Mastering the Art of Reading Code, highlighted an often overlooked and yet crucial step for developers and QA engineers: a careful review of the source code.
Finally, in December, Sergey Korol together with Sergey Rossokha premiered the first event in the series of Waverley-hosted Tech Wave meetups in Kharkiv – the IoT Tech Wave. They gave a dynamic workshop on setting up your own Voice-Controlled Smart Home and shared many of the ins and outs of an IoT Project with the audience. Eighty guests and Waverley team members attended the event. What a great start!
This April, our VP of Engineering and Managing Director, Eugene Bogatyryov had the pleasure of speaking at the Lviv Outsourcing Forum about the reorganization of our CTO office. Rather than a single CTO, we now have a team of CTOs, each with their own area of expertise. With this team approach, we not only stay at the top of our game, we stay ahead of the game with innovative solutions that help our clients win in their markets.
In May, one of our most active speakers, Olena Sharovar, participated in a panel discussion at the Ukrainian Node.JS Conference. She also hosted an internal tech talk on Code Review with Evgeniy Musiienko in April and came to Lviv in October to speak at the seventh Waverley TechBreakfast.
Speaking of our TechBreakfast series, Waverley Software is very thankful to the Waverley team members who continue to support these events by sharing their knowledge and giving presentations to the friends of Waverley in Lviv:
At TechBreakfast #4, our guests learned of the nuances of the Full-Cycle Development with AWS in a presentation made by Oleg Zavorin.
At TechBreakfast #5, Going big with MobX, Sergey Kostyrko imparted his vast knowledge and held the audience rapt with a lecture in the difference between the JavaScript Redux and JavaScript MobX.
At TechBreakfast #6, Sergey Korol shared the experience of Making Your Home Smarter with Alexa and ESP8266 drawing from both his work on a Waverley project and his hobby of turning his own residence into a Smart Home.
TechBreakfast #7 with Olena Sharovar was devoted to Database Selection and the Options Overview where she shared her personal impressions having worked with various databases.
At TechBreakfast #8, for QA and QC engineers, Orest Tsitsila gave an in-depth tutorial on the essentials of working with the Postman tool and REST APIs.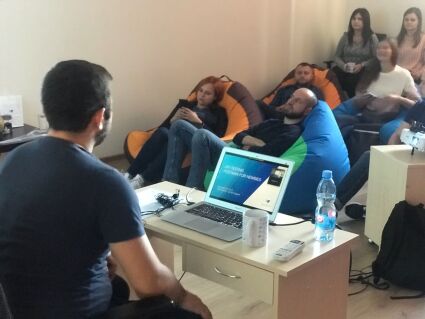 TechBreakfast #9 was held unusually late, in the evening, with Andriy Osetrov giving an AI Workshop on Computer Vision Tools for the Data Science community.
We are proud to have so many talented people willing to share their knowledge at these public events as well as at regular internal tech talks for Waverley team members. Many thanks to Alexandr Subota, Orest Tsitsila, Maryna Vysotskaya, Artem Markov, Volodymyr Bezkostnyi, Andriy Osetrov, Sergey Rossokha, Eugene Derevyanko, Olena Sharovar, Evgeniy Musiienko, Mike Laptyev, Sergey Korol, Anatolii Kryvda, Anton Kovalenko, Artem Bashlak, Sergey Kostyrko and Sergey Litvinov for their initiative, and for being caring and proactive about delivering valuable lessons to your peers at Waverley.
Waverley in Press
The March issue of the ITID Lviv Magazine featured the CTO function transformation at Waverley and how our company benefited from having an entire team of professionals in our Chief Technology Office who take responsibility for the technology diversity we proudly offer our customers.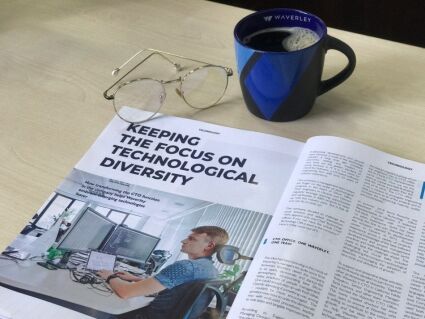 Later on, in June, we were really pleased to learn that our close partner and friend Matt Kursh, co-founder of Oji Life Labs, appeared in the Forbes Magazine article about their invention – the Emotional Intelligence Learning App that Waverley helped to bring to life. It's always so rewarding to know that we help our clients make the world a better, and smarter, place.
Our company blog has also grown with articles from our tech experts!
New Expertise Unlocked!
Cybersecurity Services
Now, together with partners, we provide full-cycle cybersecurity services, helping companies detect risks and vulnerabilities in their software systems: IT Security Audit, Penetration Testing, Incident Handling, etc.
Data Science
Last year we started building our Data Science expertise by partnering with Data Science experts in Ukraine on projects in Artificial Intelligence, Machine/Deep Learning, Business Intelligence, and Analytics domains. We strengthened our position by hiring our first in-house Data Science expert, Andrey Osetrov.
Golang
We continue broadening our technology pool with exciting projects involving new expertise in Golang. Our latest big project involves building a platform for a company working in the real estate industry.
We Are Socially Aware
Apart from working on our new and ongoing projects, Waverley Software also enjoys contributing to the public good with our pet-projects. This year we've been developing a mobile app NaRover – an application for cyclists showing them available bicycle routes and infrastructure in cities around Ukraine. In October, our Marketing Team representative Olga Kashuba presented the MVP at Veloforum in Vinnytsia, receiving enthusiastic feedback from the cyclist community there.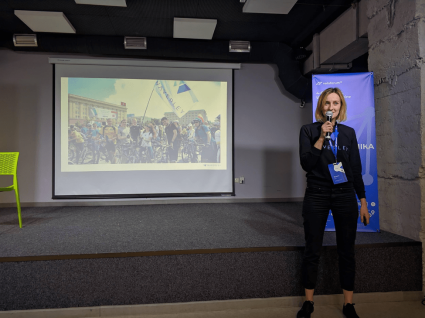 We Keep Growing!
This summer, Waverley Ukraine celebrated its 7th anniversary while Waverley Software held its 27th birthday party. Also, in 2019, we on-boarded our 100th team member at the Ukrainian office where we foresee continued growth and expansion in the 2020s and beyond. Here are some additional figures on how the company has grown and gained traction in a highly competitive industry: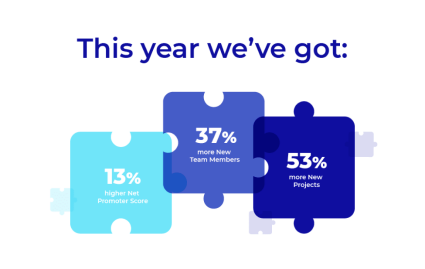 In sum, 2019 was an awesome year for Waverley, and we feel very happy and fulfilled professionally with these results. Our team is excitedly celebrating the start of a new year and a new decade. We are tremendously eager to meet the missions and challenges that lay ahead.