Top 10 Software Development Companies in Vietnam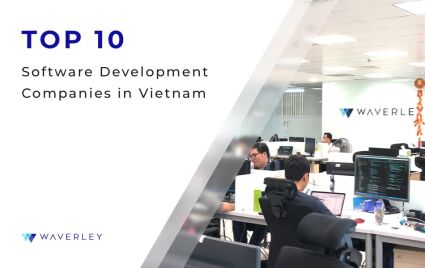 This article will discuss Clutch's top 10 software development companies in Vietnam. We will also examine the components to look for that make up a good software development company, so that you can find the best developer possible when you are outsourcing in Vietnam.
Why Choose Vietnam?
Software development outsourcing is a growing business tactic used by companies to have access to a wider talent pool and land better rates on software development projects and to increase their productive hours. Among the top locations to outsource to, Vietnam is at the top of that list.
The benefits of outsourcing in Vietnam is a long list, but there are a few main reasons for any company to come to Vietnam to get work done.
Companies looking to outsource abroad are typically outsourcing with a few things in mind before they decide on an agency to work with: talent, rate, and communication skills.
You want to hire engineers/developers that are capable of doing the project with the expertise needed to make sure the project is accomplished just as you envision it. Another issue that you may consider when collaborating with offshore outsourcing, is dealing with the communication and language barrier. You want to make sure the company you're working with understands your goals and priorities, they can communicate all issues in an upfront and transparent manner, and their work ethic resonates with yours.
Talented Developers
Vietnam has experienced a surge in talented developers that have joined the workforce. Vietnam has put an emphasis on training more of its workforce for the tech sector, so they have been actively opening schools to teach engineers. With a push from government investment and a focused effort to grow the country's tech sector, Vietnam workers are expected to continue to grow their IT proficiency in the coming years.
Excellent English Skills
Vietnam workers are thoroughly experienced in the English language. Since most of the software engineers that you would be employing are college graduates, they have taken classes in English over the years, so will likely have proficient abilities in English.
With good communication skills in English, it makes it that much easier for offshore outsourcing. If you are interested in any software engineering work or business process outsourcing then you'd expect to have top-notch communication skills.
Good Rates
The outsourcing market in Vietnam is among the most affordable options available. The cost of developing in Vietnam is very enticing and a great deal considering the talent that you get in return. You will get excellent quality talent for a reasonable rate – whether you are looking for software development or perhaps just business process outsourcing.
Modern Business Hubs
If you do decide to outsource to Vietnam, you may decide to visit the developer's office to check in on the progress of the project and to meet your team. Vietnam is an easy country to visit with direct flights from the United States to Ho Chi Minh City. The software development centers of the country are primarily based in Ho Chi Minh City and Hanoi, the country's capital. The brightest of Vietnam's workers are concentrated in these few cities which makes the process of searching for talent more focused.
How Software Outsourcing Works
If you haven't used software outsourcing for your business before, we will explain a bit about the process involved with outsourcing services.
In short, when you partner with a software outsourcing company they will begin by deciding what type of project they are undertaking.
Do you need software development or just software testing, like QA? Perhaps just a particular business process outsourcing? These are some of the questions that will need to be answered before a team can be compiled.
Once the project is determined, then they can assemble a team that holds expertise with the necessary technology stack. Depending on your software development methodology, you can even put together a team that works in Agile development, to make the delivery process even more efficient.
From there, they will assemble a team that possesses expertise in the technologies that you need. A project leader will manage the team members that have been selected for this project, usually consisting of an array of engineers and developers that are suited for the various components of this project.
Top 10 Software Development Outsourcing Companies in Vietnam
Now that you've established that software development outsourcing is exactly what you need, and that it is Vietnam you're interested in outsourcing to, let's take a look at the most prominent players of Vietnamese outsourcing arena.
We decided to dive into the top software development outsourcing companies in Vietnam based on reviews on Clutch.
If you aren't familiar with Clutch, it is a directory that categorizes agencies based on 500 factors. It is an internationally known authority, trusted for its transparency and objectivity, perfectly suited for our purpose here – to give you an overview of potential vendors to work with when outsourcing your software development project. We ranked these companies based on four factors: their Clutch rating, their number of client reviews, their clients & experience mark, and their market presence. Now, let's inspect the attributes and offerings of each agency.
1. Waverley Software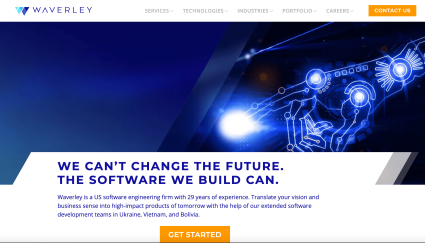 📍Locations: US, UK, Canada, Australia, Ukraine, Bolivia, Vietnam.
Waverley Software has been a successful software development outsourcing company for nearly three decades and is the leading software outsourcing agency in Vietnam. With a team of over 250 worldwide, Waverley Software offers full-cycle product development. They will take you from idea to product development, to maintenance and support. Waverley specializes in IoT, robotics, machine learning technologies, and mobile app development for a variety of sectors like finance, healthcare, and e-commerce.
Waverley's modern office space at the heart of Ho Chi Minh City hosts a bright and passionate team of software developers, QA engineers, designers, and project managers with excellent qualifications and necessary certifications. Waverley also has a proprietary training program for tech university graduates, which allows the company to attract top talent early on and train it to meet the tech requirements and standards and also fit the needs of specific projects.
2. Elinext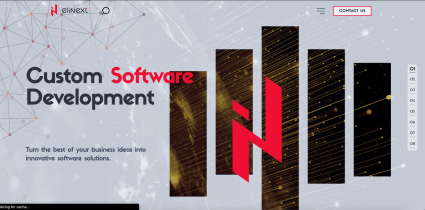 📍Locations: US, Ireland, Germany, Belarus, Vietnam.
Elinext is a Vietnamese and Belarus-based developer that has been doing software outsourcing for the past 23 years. They boast 500 employees and have a focus on Java, .NET, PHP, C++. Elinext is skilled in software development, web development, mobile app development, and even QA and software testing. They do projects in a multitude of industries but have a focus on healthcare, finances and banking, manufacturing, among others.
3. Buuuk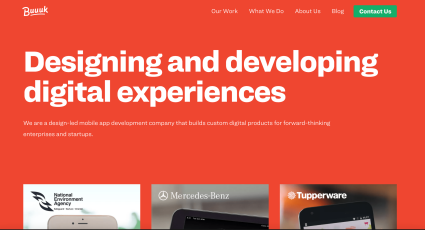 📍Locations: Singapore, Vietnam.
What started as a food directory app in 2008, became a full-fledged studio designing applications for clients. At Buuuk, they make use of Swift, React Native, Android Studio, and Node.JS to create cutting-edge mobile applications. Buuuk has worked in industries like retail, real estate, construction, and automotive.
4. Axon Active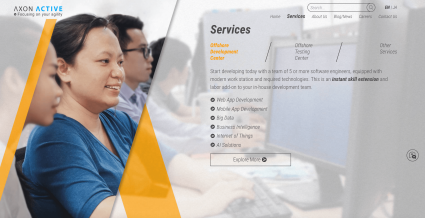 📍Locations: US, Switzerland, Vietnam, Singapore.
Axon Active began its operations in Switzerland and then set up shop in Vietnam in 2008. They focus on web development, app development, IoT, and AI solutions. They have offices in 3 Vietnamese cities. In addition to having multiple Vietnam offices, they also have US-based offices.
5. Savvycom Software
📍Locations: US, Australia, Vietnam.
Savvycom is a software development company in Vietnam that specializes in education/e-learning solutions and healthcare and fitness software solutions. In terms of the sort of projects they work on, they focus on web application development, mobile application development, as well as cloud and DevOps projects. They have a growing team that will soon be passing 250 team members. They have over 10 years of experience in this industry and have completed over 300 projects for customers like small startups but also larger corporations.
6. Adamo Digital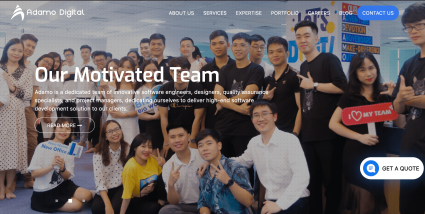 📍Locations: Vietnam.
Adamo Digital is a Hanoi-based outsourcing company that has been in operation for 4 years. Adamo Digital holds expertise in web development and mobile app development. They also have a knack for UI/UX design, DevOps, and Big Data projects. Their growing team size numbers close to 250 members. In terms of industries, they have specialized in the travel and hospitality, food and beverage, health care, and the social networking space.
7. Beetsoft Co LTD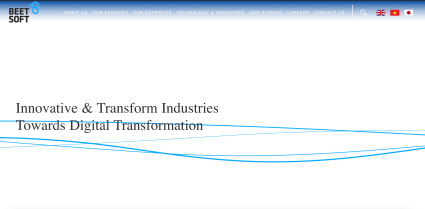 📍Locations: Vietnam, Myanmar, Laos, Cambodia, Indonesia, Japan, Philippines, Thailand.
Beetsoft Co is a global outsourcing company with over 400 developers worldwide. Beetsoft Co works on a wide variety of projects, tackling anything from mobile app development, web development, and even game development using technologies AngularJS, NodeJS, Java, Swift, They have taken to focusing on the healthcare, finance, and manufacturing sectors.
8. SETA International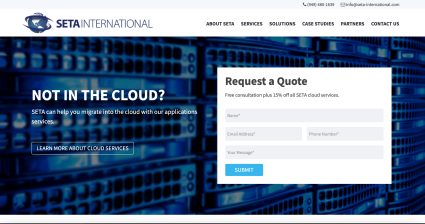 📍Locations: US, Vietnam.
SETA International boasts over 500 customers and a team of 400 employees. SETA works on software development, cloud services, web development, as well as mobile application development projects. They also hold certifications from Amazon, Microsoft, Java, and IBM, which allows them to specialize in said services.
9. Co-Well Asia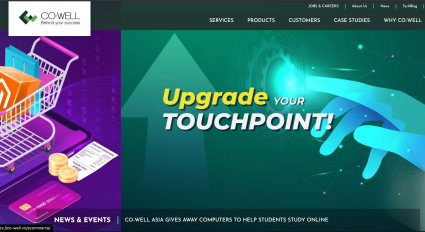 📍Locations: Vietnam.
With 400 employees, Co-Well is a leading Vietnam software outsourcing agency. They have offices in Hanoi and Da Nang. They have a focus on ecommerce projects, website and application development, and software testing services. In addition to those services, they are one of the few outsourcing agencies that is proficient in Augmented Reality and Virtual Reality technologies.
10. Amaris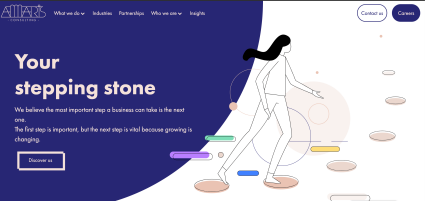 📍Locations: France, Italy, Spain, Vietnam.
Amaris is surely the largest software outsourcing agency in Vietnam being part of a 6,000 person global corporation. It is one of the older agencies in the sector, getting their start in 2007. With such a large company, they have a wide breadth of focus, but primarily they target telecommunications, media, entertainment, consumer and retail, and transportation.
Summary
Vietnam is an excellent location to seek out software development outsourcing for your company or project. Hopefully this list can help guide you as you are searching for a software outsourcing agency, consulting firm, or a business processing outsourcing agency. Finding workers that are capable of developing using your technology stack or project requirements is no problem at all, with different agencies offering all that you might need. Vietnam offers great value for money.

When you choose Waverley Software, you are getting 30 years of experience with software outsourcing services. Being based in Ho Chi Minh City, our engineers are at the epicenter of the IT industry in Vietnam. Our skilled and experienced teams have the ability to work on any software development project that you might need, as proven by their high customer retention rate. Feel free to explore the website to learn more about our offerings and technology solutions.
About the Author