20 Retail Tech Trends in 2023: Digital Transformation in Retail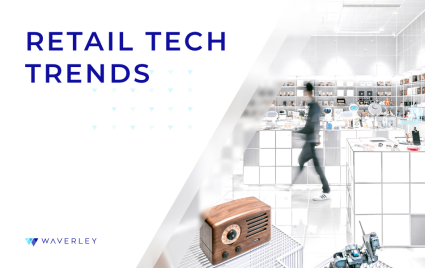 Introduction
Evolve or die. This common catchphrase captures what has become the number one rule for modern retail. One of the fastest-growing and most dynamic industries, businesses in the online retail and eCommerce space are up against constant, tooth-and-nail competition. They fight to the death to win consumers hearts. But, as we all know, people are often fickle of heart and consumer behavior is changing non-stop. Retailers have to manage huge advertising budgets. Handle the complexities of procurement. Oversee complicated manufacturing procedures. Untangle what can easily become a rat's nest of logistics to get and keep their products on the market. The mechanics of all the innumerable business decisions and processes can be foreboding—and unforgiving. Technology can lift some of these burdens from the shoulders of retail business owners, freeing them to focus on what matters most: the customer experience.

Retail technology trends in 2023 are all about:
Automation
Optimization
Streamlined operations
Digital transformation
Less dependency on human labor
The emphasis is on creativity and out-of-the-box solutions. According to RIS News, retail IT spending has grown by 5.2 percent in 2019 and store IT spending by 5.4 percent. The current outbreak of coronavirus (COVID-19) will definitely impact brick-and-mortar retailers, making customers prefer online shopping to physical stores. To stay profitable, if they haven't done so already, businesses should go digital. Whether you're looking at an open-source software solution or considering custom software development for your business, it's an investment that's well worth making. What are the benefits of retail tech?
Cost-efficient. Technologies help decrease the cost of production, logistics, and even maintaining customer relationships.
Time-saving. A well-designed system can do complex calculations in a split second, make predictions, confirm orders, notify customers when their purchase has been delivered, and any number of other operations that would require untold hours for humans to perform.
Automatic. Retail tech can automate repetitive, mundane operations with minimal human involvement.
Precise. Well-designed software programs leave no room for human error. They are thorough, tireless, and happy to put in as much overtime as you require.
Available. Technology doesn't take vacations and works 24/7 with relatively small maintenance costs.
The term Retail 4.0 emerged to describe the massive digital transformation in the retail industry. It encompasses all the modern tools and methods today's retailers are using to augment the shopping experience at all touchpoints. To stay afloat in this dynamic environment, businesses have had to re-evaluate the very concept of retail. So what will the top retail technology trends be in 2023? We carefully investigated the tendencies of companies in 2019 and 2020 to make our predictions. Here is our list of top retail technology trends to watch in 2023. Welcome the technology solutions that will define the eCommerce and Retail landscape in 2023 and you will be able to keep up the pace in this rapidly growing industry. We know you will be very pleased with the results.
1. Predictive Analytics
With the abundance of data, it is only logical that the Retail industry becomes more data-driven. Here's how retailers leverage predictive analytics to make smarter business decisions. They analyze a variety of factors:
Purchase dynamics and inventory reporting. This way retailers can spot tendencies and improve their replenishment strategy.
Consumer behavior and customer journey analytics. It helps to personalize the customer experience at all stages of their decision-making process.
Patterns in customer behavior. These might ignite ideas on how to boost sales, decrease cart abandonment and improve conversion rate.
Customer preferences and interests. This is how retailers devise individual customer loyalty programs and special offers.
Discounts from suppliers. Predictive analytics software will help to select the best offer.
2. Social Shopping
With the rise of blind online purchases, buyers increasingly rely on the reviews and opinions of other shoppers. Social shopping is about involving other people in your purchases, making shopping a less personal experience. Social media sites such as Pinterest and Instagram along with modern influencers and bloggers, have become a source of shopping inspiration and a place where trends grow and thrive. Shopping communities and channels bring people together who have similar interests.
Group shopping sites such as Groupon encourage people to buy goods collectively for wholesale prices. And it's not just online. Social shopping has also penetrated the offline retail experience. The trends called Robo (Research Online, Buy Offline) and ROPO (Research Online, Purchase Offline) have been growing in recent years. In addition, there's a growing number of applications, used by brands like Adidas and Mexx. Various apps allow sharing your shopping lists, or even photos from the fitting rooms to gather feedback from your friends and family, and sometimes even total strangers.
3. Environmental and Social Awareness
Consumers are also more and more concerned about sustainability, eco-consciousness, and social awareness.
Retailers are under considerable pressure to undergo eco-transformation. Often they are accused of encouraging consumerism. Some manufacturers have stopped working with fur and leather. They cut down on plastic production. Many businesses choose biodegradable packaging. Sourcing materials from local suppliers helps reduce logistics emissions. At the same time, technology and digitalization can significantly decrease the footprint. For example:
Digital receipts instead of paper ones.
Sensor-based solutions for smart energy and water consumption play a significant role in the digital transformation for energy sector
EVs in logistics.
Reverse vending machines.
Conscious consumption tech (like in the case with Carrefour, which applied Blockchain for milk traceability).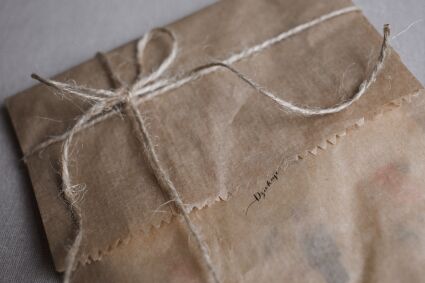 4. Privacy & Cybersecurity for User Data Protection
Most consumers are not aware of all the data they leave behind on the internet:
ID and payment information
purchase history
geolocation data
medical records and prescriptions
education history
demographic identifiers
family details
political and religious markers, etc.
Data privacy has become an important concern, and businesses are now scrambling to comply with new GDPR and CCPA regulations. According to this report by Deloitte, 73% of retailers have already developed at least some kind of a consumer privacy protection strategy, but 27% are still lagging behind. Privacy-aware retailers inform users as to what kind of data they are gathering. They offer a chance to manage (delete or modify) this data and receive it in the machine-readable format. Cybersecurity specialists and services are currently in high demand, helping organizations protect their data from hackers and malicious attacks.
5. Self-Taught Recommendations Engines
Self-taught recommendations engines are doing important work while staying invisible. They are steadily making their way from the list of new retail technologies, to the common and vital retail trends. For example, Amazon introduced personalized recommendations technology. The result was a 29% increase in revenue. Customization is the number one trend in today's customer experience tech. Recommendation engines often operate with the help of AI and machine learning algorithms. There are two types. Some systems process an array of customer's purchases, wishlist items, and searches (content-based recommendations). Others make smart offers based on the preferences of other customers who belong to the same age, geographic and cultural groups (collaborative filtering).
6. IoT Devices and Wearables
IoT devices offer a huge potential for the Retail industry to streamline operations and cut down on manual labor:
Automated checkouts
warehouse, and supply chains automation, etc
This research shows that in 2020 the number of IoT devices has passed the 30 billion mark. IoT technology improves in-store management, provides enhanced customer experience, faster service, optimized product placement, predictive equipment maintenance and a lot more. Being at the intersection of Digital and Physical, IoT devices in Retail help leverage both spheres to get better results.
7. eWallets and Digital Payments
The digital wallet technology offers retailers a simple, flexible, secure way to meet the customer's payment needs. In the past, online payments dealt with credit card details, multi-step verification, and long transaction processing. Now they have crossed the bridge towards one-click purchases, often activated with Touch ID or face recognition. And they didn't stop there. Online payments turned into integrated, often Blockchain-based, systems for the management of benefits, customer loyalty points and much more – otherwise called Digital Wallets. As a result, they bring customers more convenience and higher speed. At the same time, retailers enjoy lower transaction fees and the ultimate data security.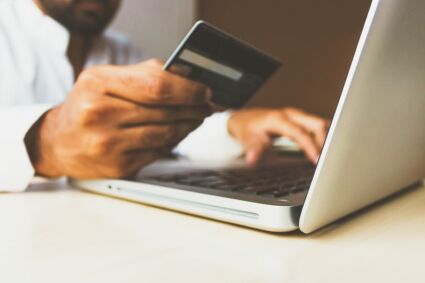 8. Voice Assistants
Voicebot found that 1 in 5 US adults turn to voice assistants throughout their shopping journey. Google Home, Amazon Alexa, and Apple's Siri have become widespread in-car companions and household helpers for many families around the globe. Retailers have no choice but to adapt to the tendency, optimizing their goods and services for voice search. Voice search offers a faster, more accessible, hands-free way to search. It also has limitations, such as the shortcomings of natural language processing and difficult informational browsing due to the sheer volume of search results. Nonetheless, voice search offers a new dimension to your omnichannel retail strategy.
9. Visual Search
Target, Forever 21, Aliexpress made visual search an important part of their business. Introduced quite a while ago, this technology has only recently turned into a Retail tool. Visual search allows users to easily find products they have already visualized. It means the users are one step closer and twice as likely to make a purchase. The rise of visual search in shopping also impacts sales through visual platforms. For example, Instagram and Pinterest have turned digital fashion influencers and celebrities into major shopping authorities.
10. 5G
Rolled out in 2020, 5G service offers the 20x higher speed than 4G. This will certainly affect the future of retail and eCommerce. Countless new features such as Cloud and AR require higher connectivity from our phones and 5G can provide just that. 5G will help physical stores to embrace a number of modern retail tech, such as:
Improved IoT devices and even robots with prolonged battery life due to low energy consumption with 5G.
Even deeper customization involving dynamic pricing and automatic checkouts with new high-speed real-time data transmission.
Easy adoption of gamification, AR and V.
11. Artificial Intelligence and Chatbots
Juniper Research estimated that the annual spending on AI in Retail will reach $7.3B by 2022. At the same time, most of the AI and machine learning solutions in Retail revolve around customer experience, 74% of them to be exact. Smart chatbots and robots have the potential to eliminate cashiers. AI and machine learning systems:
Enable personalized recommendations of makeup (Sephora and Olay).
Help consumers find the right clothes sizes (ASOS).
Simplify store navigation (Macy's).
Measure customer preferences (Uniqlo).
Outside of customer experience, Artificial Intelligence in Retail can:
Improve logistics & stock management.
Streamline food preparation and manufacturing process.
Measure marketing data.
Drive smarter business decisions.
AI permeates various aspects of retail constantly finding new creative applications. At this point, it's quite obvious that AI will be part of the retail landscape for decades to come.
12. Inventory Tracking and Management Tools
Retailers are constantly looking for better efficiency and streamlined operations. The latest trends in inventory management tech offer exactly that.
Automatic supply chain management.
Stock object detection.
AI order management systems.
Voice tasking.
Sales forecasting.
Real-time stock analytics.
Pick-to-light, put-to-light systems.
All of these have been created to ease the burden on big retail businesses.
13. Autonomous Delivery
Driverless technology is opening new doors for autonomous logistics. DHL is testing self-driving trucks inside warehouses and port facilities. Google launches its driverless cars to take over Amazon Prime in same-date delivery. Many retailers follow the example of Amazon, UPS, Uber and Google's Wing. They are investing in aerial delivery drones for last-mile delivery. As an advantage, driverless solutions don't depend on business hours. They also can make up for the shortage of skilled drivers.
14. Augmented Reality and Virtual Reality
How will the chosen items look and feel in real life? The use of Augmented Reality and VR in retail addresses this concern for online shoppers. For example, an eyewear retailer called Specsavers has introduced Frame Styler. This is an AR tool that lets customers try on and select the optimal glass frames. Also, L'Oreal decided to benefit from Pinterest's AR tech to provide their clients with the ultimate make-up try-on functionality. Augmented Reality & Virtual Reality tech really increase the customer engagement rate. Virtual try-ons and virtual showrooms are gaining popularity. They provide a more immersive digital customer experience by allowing customers to look at 3D images of products instead of the usual 2D banners.
15. Customer Relationships Automation
Classic CRMs are becoming too outdated for the modern fast-paced world. In many enterprises, business development reps still waste time on uploading and searching data on leads by hand. Most of these operations can be automated:
Automatic data submission from the email (or purchases) history.
Natural language processing.
Big data analytics tools.
Automatically send follow-ups and reactivation emails.
Robots and chatbots handling customer communications.
16. Progressive Web Apps
Progressive Web Apps are browser-based applications. They can be accessed from any device without downloading from the app store. Some retailers still cannot decide on whether to build native apps for Android and iOS or a cross-platform app based on Xamarin or Flutter. For them, PWAs offer a third, lower-cost, option and a whole range of possibilities:
They are easy to update (even when the app is closed on the phone).
They are supported from the same code base.
Highly responsive.
Framework-friendly.
They don't depend on high-quality internet connection.
PWAs can easily be found by search engines and support push notifications.
17. Microservices
Microservices architecture has penetrated many domains. It is a life-saver when compared to the old-school monolithic system design. In short, it allows dividing large software systems into smaller services. Each service can be developed and supported separately while staying in touch with the others through an API. Even in a different programming language or on a different platform. For retailers, it means that cumbersome old legacy systems can now be replaced with an alternative that allows:
better speed
ease of modification
simple integration with the cloud
flexibility for omnichannel sales
18. Geolocation
The launch of iBeacon and geolocation tech has changed the way stores communicate and engage with their customers. According to Google, 82% of smartphone users turn to their phones when not sure about their shopping decision. Google even introduced a special term "micro-moments" (and "micro-moment marketing") to describe purchases made on the spur of the moment. In practice, it means:
location-based advertising
analyzing in-store behavior
sending push notifications with coupons and personalized offers
Taco Bell takes it one step further. They allow users to order food while they're on their way. When the users (and their smartphones, of course) approach the restaurant, they serve the food hot and steaming. What's more, in partnership with Lyft, they now can direct users to Taco Bell's drive-throughs. This helped to significantly increase sales.
19. Omnichannel Experience
There's no more fighting between online and brick-and-mortar shopping experience. The modern retail business delivers value to customers across all touchpoints. Both online and offline (in-store) channels get involved. Thus, many future-facing businesses have invested in the multi-channel approach. Yet, the omnichannel marketing communication strategy is even better. It offers a lot more seamless, integrated customer experience. What's more, each channel offers its own sales opportunities, which supports the general strategy. In addition to traditional websites, brands are incorporating desktop and mobile apps. They also communicate via social media, popular messengers, and various platforms. All this helps them make sure their customers can find them in any convenient way.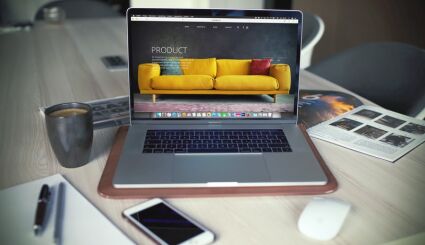 20. Humanity and Personalization
It's no exaggeration to say that humans and their needs are at the center of modern Retail. Businesses offer various ways to customize their goods and services. It supports the idea of human focus and provides a feeling of exclusivity and uniqueness. Personalization is no longer considered a luxury. A beauty products company that expanded into fashion and fine jewelry, Chanel sends its customers hand-written notes. Levi's offers to customize their apparel with prints and embroidery. Nike allows its customers to design their dream sneakers. The rise of 3D printing is just another proof. Modern consumers are involved in the creation of products deeper than ever possible.
Is Your Retail Business Up To Date?
We hope our list of top technology trends to watch in 2022 gave you a fresh dose of inspiration. Are you facing a specific engineering dilemma? Do you feel like your Retail business is at a crossroads? For almost three decades, Waverley Software has been a trusted digital transformation partner for businesses across the globe. We work with both startups and big corporations, providing full-cycle software development, consulting services and much more. Check out our:
Stellar customer reviews and multiple industry awards
Innovative Retail projects on our portfolio
World-class engineers: 63% of them are senior specialists, 20% are PhD degree holders
To get a consultation or submit your Retail software development project please fill in the form below or contact us via info@waverleysoftware.com.