Waverley Opens a Development Center in Romania
Waverley Software expands in Eastern Europe and opens an office in Cluj-Napoca, Romania.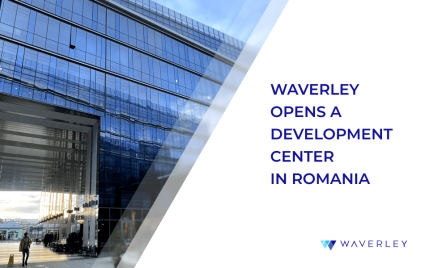 Palo Alto, CA: Waverley Software opens a new development center in Cluj-Napoca Romania, expanding the company's capability and presence in Eastern Europe.
Waverley Software has announced their strategic decision to expand their software engineering team in Eastern Europe by leveraging the abundant tech talent in Romania. The company recently hired a team of Romanian developers for one of our US-based customers, a leading SaaS products developer, creating tools for software performance monitoring and testing. And Waverley will be hiring Romanian engineers for other projects over the next few months to expand our Scala development services.
Attila Vajda has been appointed the Managing Director of Waverley Romania. As team Leader and Supervisor, Attila will work closely with Waverley's C-Suite to make sure the Romanian office complies with our quality and security standards, which are among the highest in the industry worldwide. On the ground in Romania, Atilla will foster team growth, facilitate professional development, maintain seamless office functioning, and ensure team motivation and well-being.
Attila has over 20 years of experience in software engineering and a strong background in scalable, reliable cloud-based software infrastructures. As manager, he headed the engineering team for CloudSphere, a US-based company developing cloud SaaS solutions. Attila has worked with the most popular programming languages and has focused on SaaS services for the past 10 years. With his architect-level knowledge of the software engineering process, in-depth understanding of the Romanian IT market landscape, and excellent communication and people-management skills, Attila Vajda is a great asset to Waverley and a perfect fit for the Managing Director position.
Matt Brown, Waverley's CEO and President says: "I've worked with Romania before, so I have first-hand positive experience with Romanian developers and their work ethic. We've been considering adding another office in Eastern Europe for some time, but when we made the final decision – it all happened very fast. We now have a Senior-level team led by the highly competent Managing Director. I am very excited about all the incredible opportunities this opens up for Waverley."

About the Romanian IT Market: Romania is a popular destination for software development services. With over 116,000 software engineers and around 7,000 students graduating from tech universities every year, Romania offers an abundance of tech talent, proficient in a wide range of technologies, from JavaScript, Java, Python, and .NET to embedded systems, C/C++, Scala and Salesforce. Being part of the EU, Romania has a favorable business climate, fully developed infrastructure and a stable economy. In addition, this beautiful country is easily accessible from other parts of the world.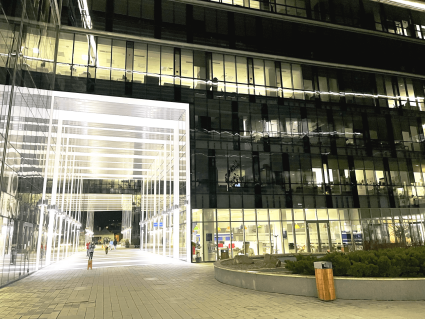 About Attila Vajda: During his 20 years in software engineering, Attila has worked with all the popular programming languages and tools, from mobile development, to cloud engineering and embedded software. Before joining Waverley, Attila focused on disaster recovery and cloud compliance solutions, managing an engineering team for the US-based SaaS provider.

About Waverley: Waverley Software is a software engineering company headquartered in Silicon Valley with development centers in Eastern Europe, Southeast Asia, and South America. For three decades, Waverley has been solving complex software challenges for clients from startups to Fortune 1000 companies. Our ability to provide comprehensive, integrated software engineering services starts here: by assembling a multidisciplinary team of the most highly skilled software engineers, designers, and project managers from around the world. We play in all categories, but our specialties are Social Robotics, Enterprise Productivity Tools, Home Automation & Security, Healthcare, Automotive, and the Internet of Things.