Waverley Software Expands to Latin America
Waverley Software increases its development capacity with a new office in Bolivia.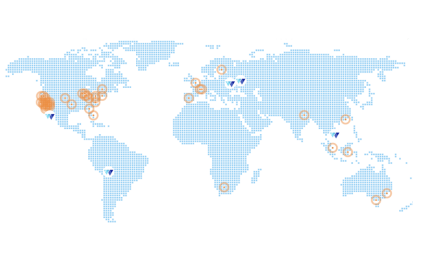 Palo Alto, California: Waverley Software announced today the opening of a new development center in South America: Waverley Software LatAm. With headquarters in the United States and offices in Ukraine and Vietnam, Waverley Software can now better serve Software Development efforts during normal US working hours.
For 30 years Waverley Software has been working with clients around the globe. 84% of their clients are located in the United States. Developers in Latin America will allow Waverley to better serve the needs of our US-based customers, offering engineering talent within the same time-zone and geographical proximity. 
"South America is an up-and-coming destination for software development outsourcing. A development center in Bolivia will help Waverley amplify our marketing and recruiting efforts as well. We are now able to go beyond our usual talent pools and work with world-class specialists all across Latin America." Says Matt Brown, Waverley Software CEO.
Near Shore Development around the globe: With offices on 4 continents, Waverley is now a premier nearshore software development partner, whatever the client's location (North America, Europe, Asia Pacific), providing companies access to global talent and truly round-the-clock engineering support.
About Waverley: Waverley Software is a software engineering company headquartered in Silicon Valley with development centers in Eastern Europe, Southeast Asia, and South America. For almost three decades, Waverley has been solving complex software challenges for clients from startups to Fortune 1000 companies. Our ability to provide comprehensive, integrated software engineering services starts here: by assembling a multidisciplinary team of the most highly skilled software engineers, designers, and project managers from around the world. We play in all categories, but our specialties are Social Robotics, Enterprise Productivity Tools, Home Automation & Security, Healthcare, Automotive, and the Internet of Things.