Waverley Opens an Office in Bolivia
Waverley Software opened a physical office in Cochabamba, to serve as a base for our engineers in Latin America.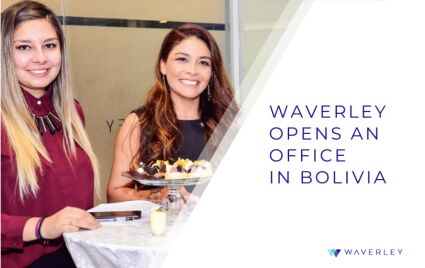 Palo Alto, CA: Waverley Software is pleased and excited to share that our physical office space in Cochabamba, Bolivia, opened its doors to Waverley's team members in LatAm.

In the modern, digital era, Waverley helps businesses connect with software developers all around the world to develop outstanding digital products, accelerate their software development, and promote growth while maintaining a high quality of deliverables.
Our locations on the 4 continents give us access to several large engineering pools, ensuring the ability to staff projects fast and with the world's top talent. Bolivia, the center of Latin America, is one such location. The city of Cochabamba in particular is known as the technological capital and the Silicon Valley of the country because of its technological growth and potential for innovations.
In 2020, when many companies faced the consequences of the global pandemic, Waverley kept growing rapidly, starting with building teams of engineers in Latin America for our customers in North America. In 2021, Waverley provided our LatAm-based team with a brand new, modern, and comfortable office space at the heart of Cochabamba's business district. The office will serve as the center of Waverley's operations in Latin America, under the leadership of Andrea Gandarillas, Managing Director of Waverley LatAm.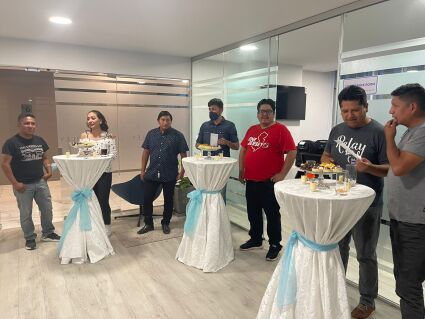 As the leader, Andrea is in charge of establishing and supporting our engineering activities in Bolivia and other Latin American countries. The current team consists of about thirteen specialists, who are engaged in software engineering, human resources, and marketing.
The renovation and preparation work lasted for over a month, resulting in a minimalist and modern design that reflects Waverley's corporate style, and caters to the needs of our team members. The office is fully equipped with everything needed for our team to feel comfortable and to be able to carry on with their work in a focused and efficient way. On September 24th, the team members and friends of Waverley were invited to a small celebration. To mark this special day, the guests were given a welcome pack containing a branded backpack, cups, notebooks, headphones, and other gifts.
The event also received some attention from the local media, being featured on the first page of Cochabamba's main newspaper Los Tiempos (Cochabamba Times), where Waverley was introduced to the whole city and country as "a company in charge of developing a complete, adaptable and integrated software system for clients around the world (…) providing a full cycle of services, prototype consulting, design, development, testing, support and even marketing". Thus, showing the entire team as "talented and experienced people, full of personality, passionate who develop extraordinary software".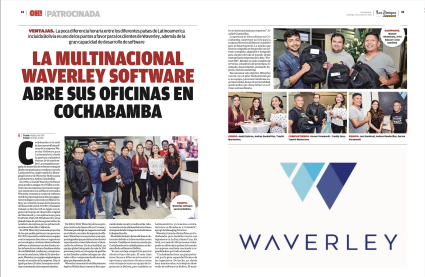 Andrea Gandarillas said :
Today we officially inaugurate this new branch with the firm responsibility of offering a stable and trustworthy framework to our members which will lead to professional encouragement and growth".
The office in Cochabamba, Bolivia, is expected to strengthen Waverley's presence in Latin America and provide a safe and comfortable environment for our constantly growing team to deliver exceptional service to our customers in North America.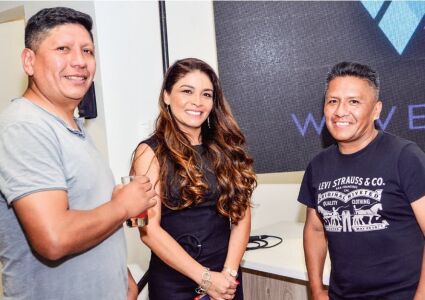 About Waverley: Waverley Software is a software engineering company headquartered in Silicon Valley with development centers in Eastern Europe, Southeast Asia, and South America. For almost three decades, Waverley has been solving complex software challenges for clients from startups to Fortune 1000 companies. Our ability to provide comprehensive, integrated software engineering services starts here: by assembling a multidisciplinary team of the most highly skilled software engineers, designers, and project managers from around the world. We operate in all sectors, but our specialties are Social Robotics, Enterprise Productivity Tools, Home Automation & Security, Healthcare, Blockchain/Smart Contract, Automotive, Machine Learning/AI, DevOps/GitOps, and the Internet of Things.