Waverley in Top 15 Cross-Platform App Developers by TechReviewer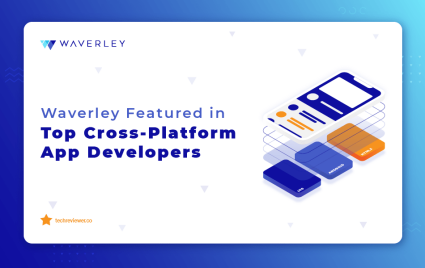 We are pleased to announce that Waverley has been listed among the Top Cross-Platform App Development Companies by TechReviewer. The list features the 30 best software engineering companies globally that specialize in the development of cross-platform applications (HTML5, Xamarin, Cordova, Phonegap, etc.).

TechReviewer is a market research firm and analytics hub that conducts studies and publishes lists of the best software development companies in various business domains. This particular rating relies on a number of factors: the relevant expertise a company provides, experience in the field, and customer reviews.

Waverley has been a pioneer in mobile development since the company was founded in 1992. We work with both tech giants and aspiring startups, providing the full range of custom software development services from inception all the way through to maintenance and security. Our mobile development services include native mobile apps (iOS, Android), cross-platform app development, and Progressive Web Apps.

From MVP development and prototyping to high-end architecture, intuitive mobile UI/UX design, implementation, and testing, we build both consumer and enterprise-level applications across domains (Robotics, Telecom, Energy Management, Smart Home, FinTech and Retail).

We are very happy to see our expertise and nearly three decades of experience recognized by TechReviewer. Along with customer satisfaction, industry recognition is what inspires us to work so hard to ensure our clients not only get the best products; they enjoy the process of working with us to get outstanding results.